Collars Gone Wild
Collars! Collars! Collars! These collars are out of control! See these sexy collars laid out in the open, for anybody to see! Never before have so many collars been caught on camera in so many different positions! Get your collar now!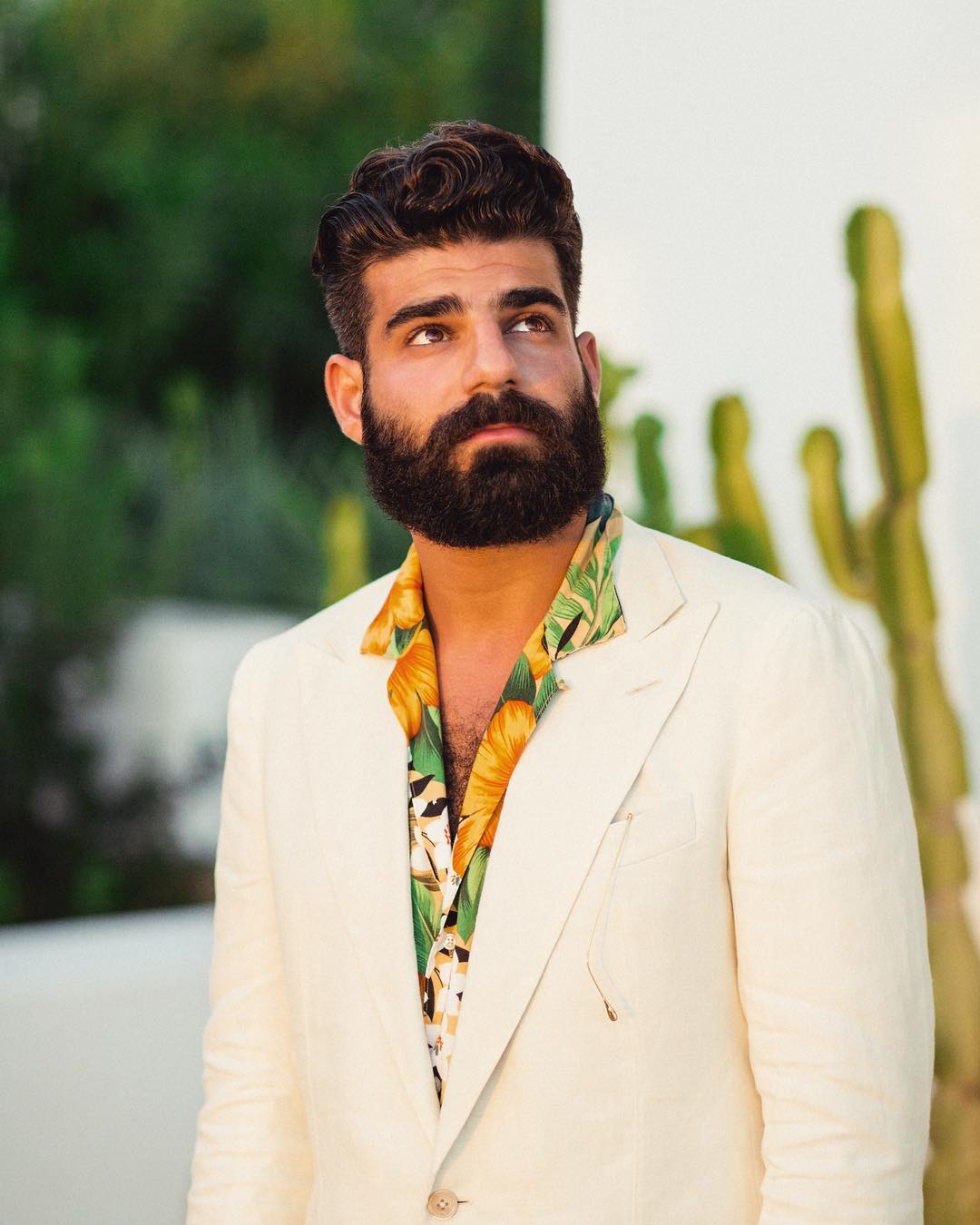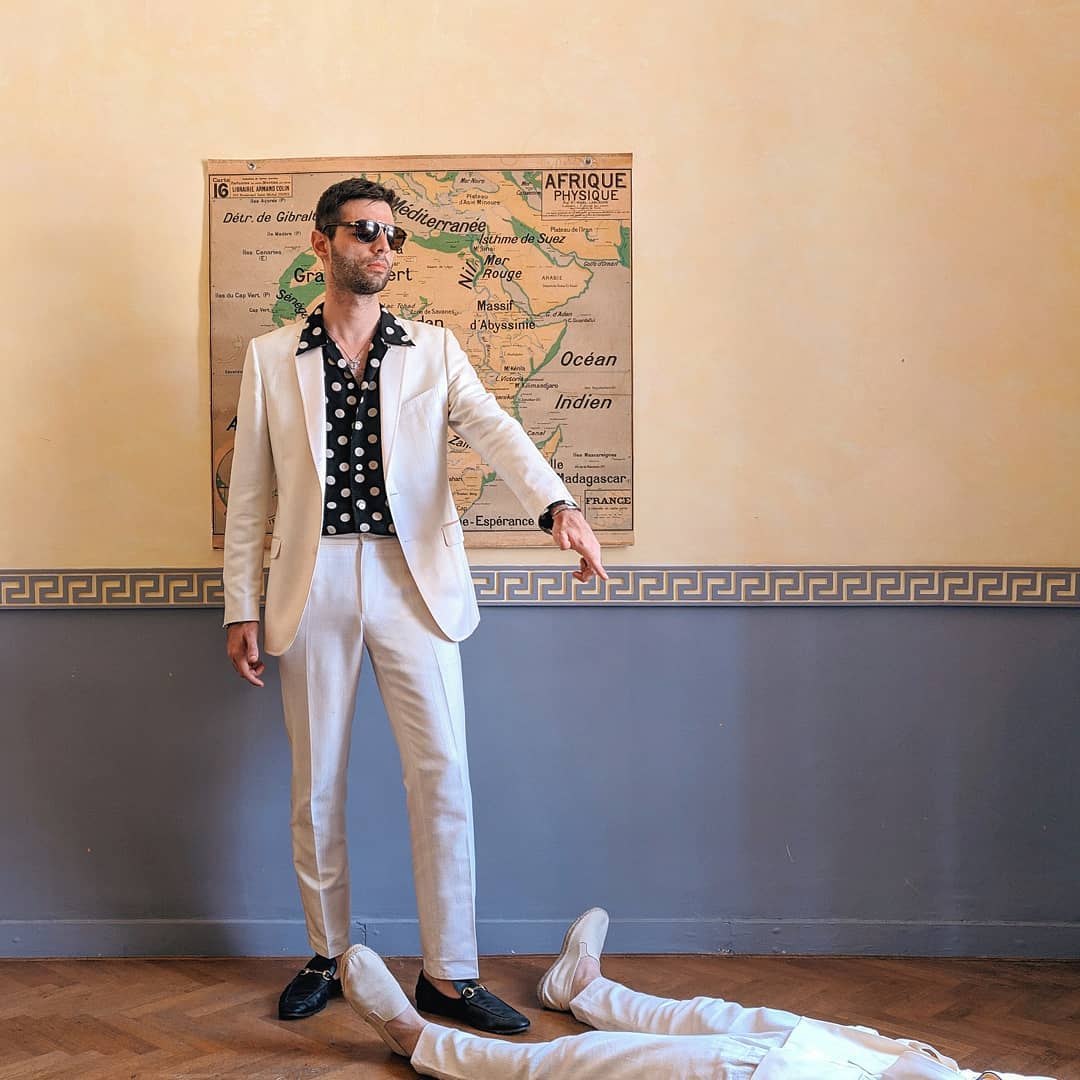 Collars! Collars! Collars! These collars are out of control! Do you want to see some of the hottest shirts just pop right out of their top layers? Well, you've never seen fits like this before. See these sexy collars laid out in the open, for anybody to see! Never before have so many collars been caught on camera in so many different positions! Get your collar now!
Okay, seriously, I love the runaway collar. This term, popularized by Ethan M. Wong of A Little Bit of Rest, describes what happens when you let your collar slip over your top layer—a lapelled jacket is usually the easiest option. Sometimes, this looks sloppy—it's something poorly dressed men might do accidentally with an ill-fitting suit and spread collar shirt.
However, with a good collar—a camp collar, a long point collar, something like that—this method gives you the power to layer something over your shirt, but still have the shirt stand out. It allows you to draw attention upward and frame your face. It can capture a key element of sprezzatura—even if it does look intentional—instantly creating a casual tailoring effect. Finally, you can optionally go for a 70s vibe with a sufficiently long collar—and the 70s are, supposedly, back.
I'm going to show this technique used with different collar styles, and different shirt styles—not just the floral / Hawaiian shirts you might be expecting, but solids and unique patterns as well. I'm going to show it over tailoring, but also over a few more casual jackets. I'll even show it in grayscale—although you won't see me put Saturday Night Fever in an inspo album. Probably.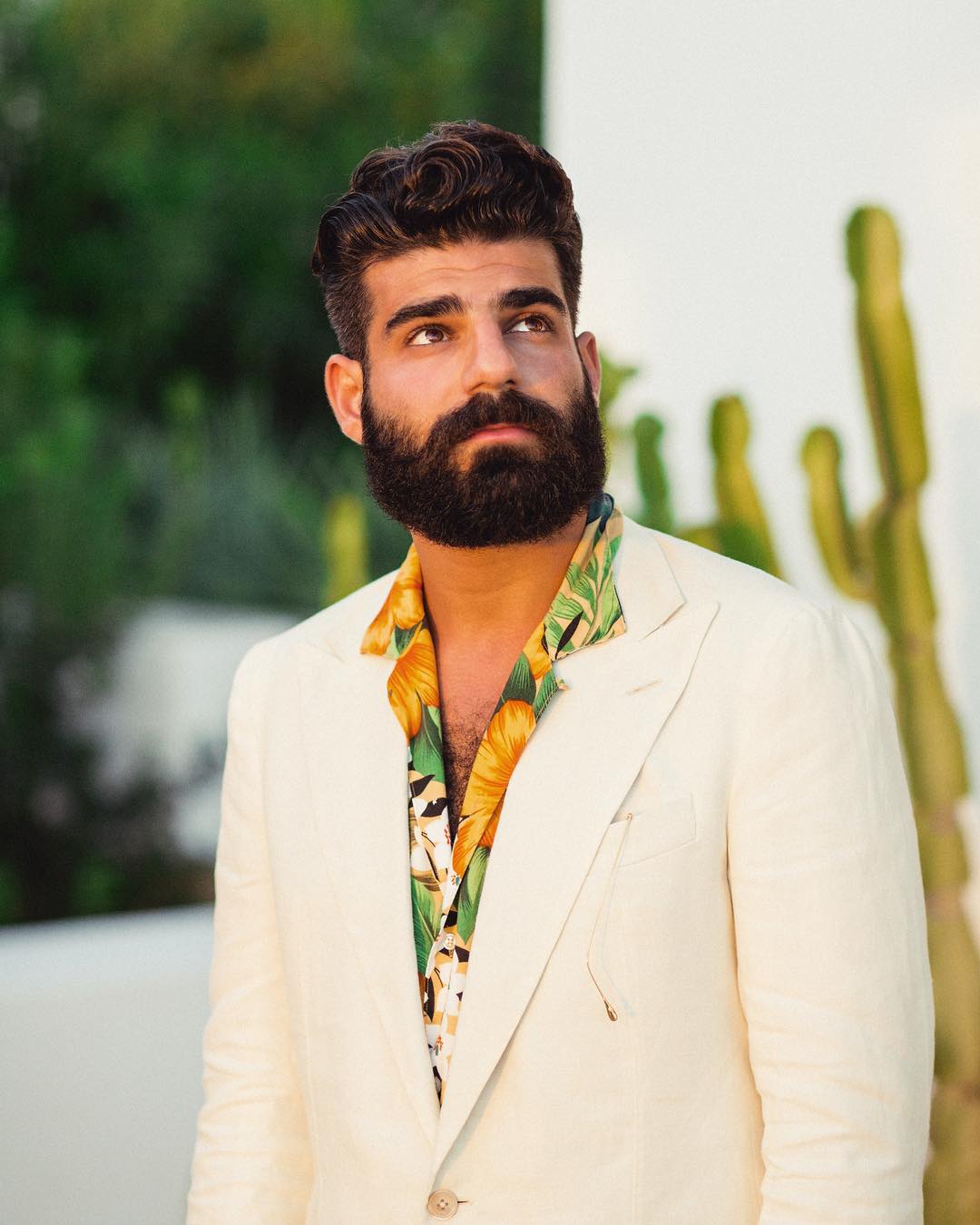 Milad Abedi is a Persian photogaapher based in Stockholm, and kind of a big deal in menswear. In case you didn't know, I'm Persian too. A camp collar can expose some of that chest hair—some of us are a little over-eager to do that, but I think it looks good when done in an otherwise complex and tasteful fit.
Below, you'll see him doing it with eveningwear, and a spread collar shirt. The undone-bowtie is always a great vibe for me. It reflects the feeling that you're basking in the afterglow of a great party. The runaway collar enhances that effect; eveningwear made casual through intentional laziness.
After that, you'll see two more of his subjects doing it—Angel Ramos and Oskar Salomonsson—perhaps at his recommendation.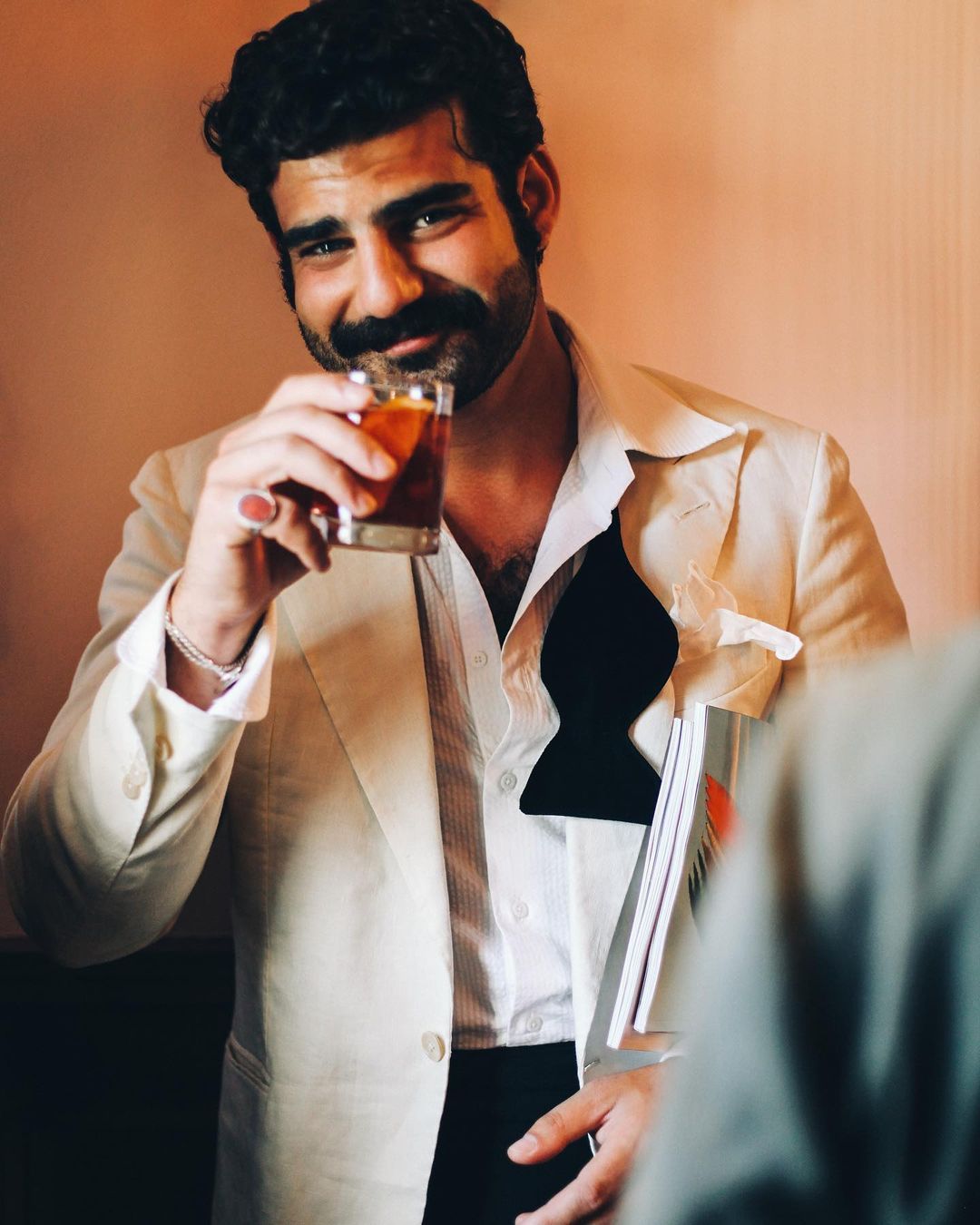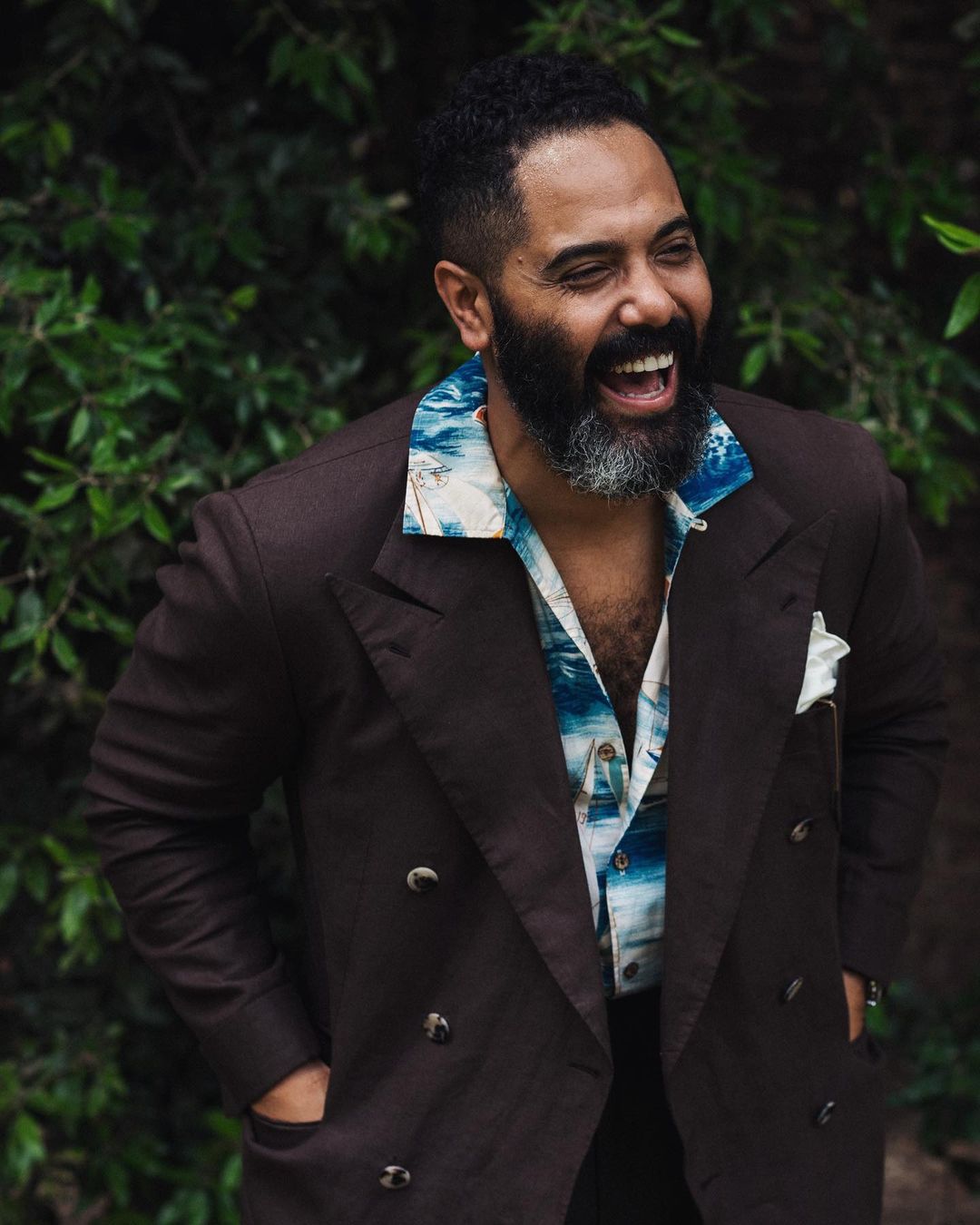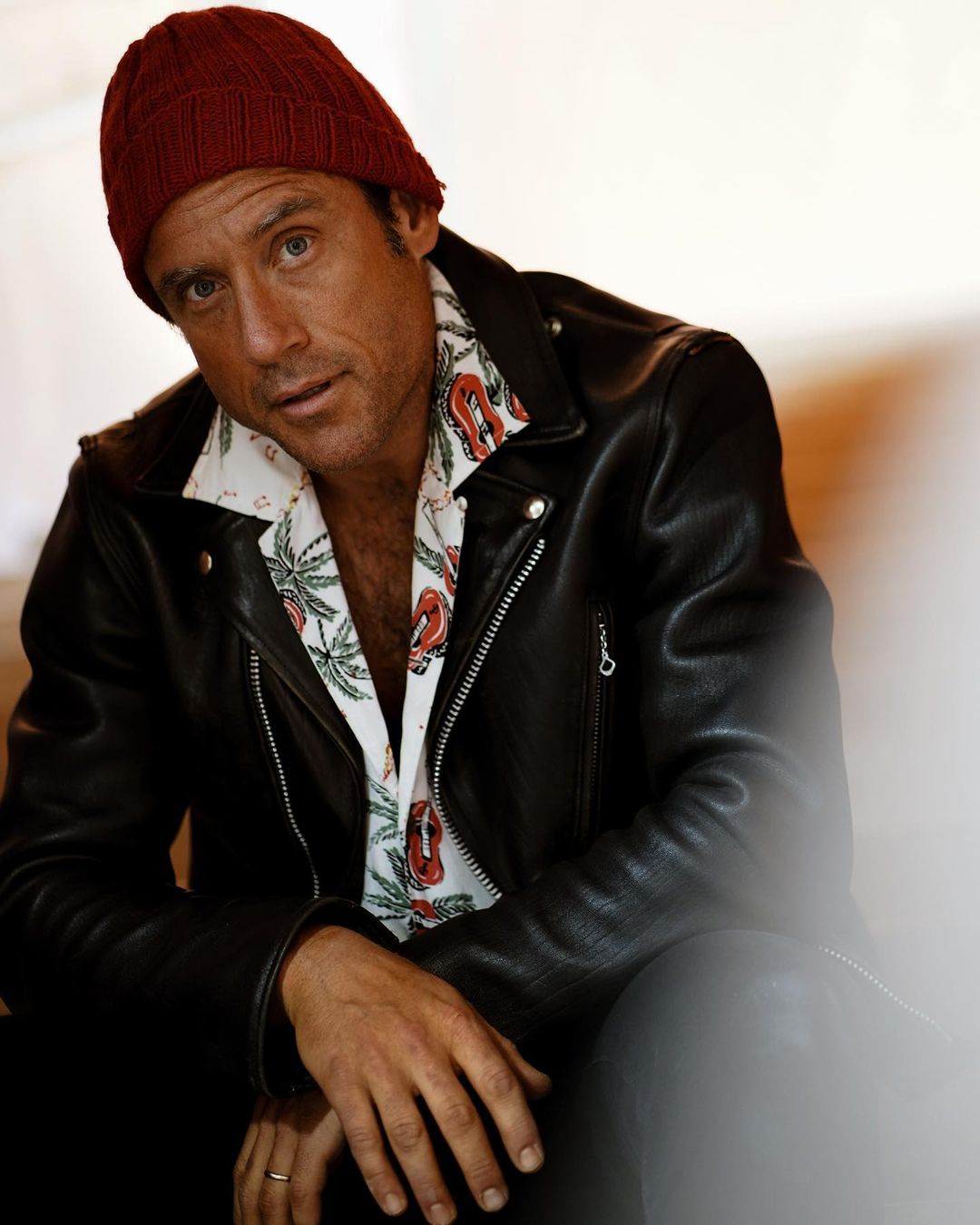 Before we get to the Rake, I really wanted to iron in the point—you can do this with any layer, including a leather jacket or even a denim jacket—as long as the collar doesn't get in the way.
Needles even does it with a cardigan below! And a third layer under the shirt. This is both unusual and great.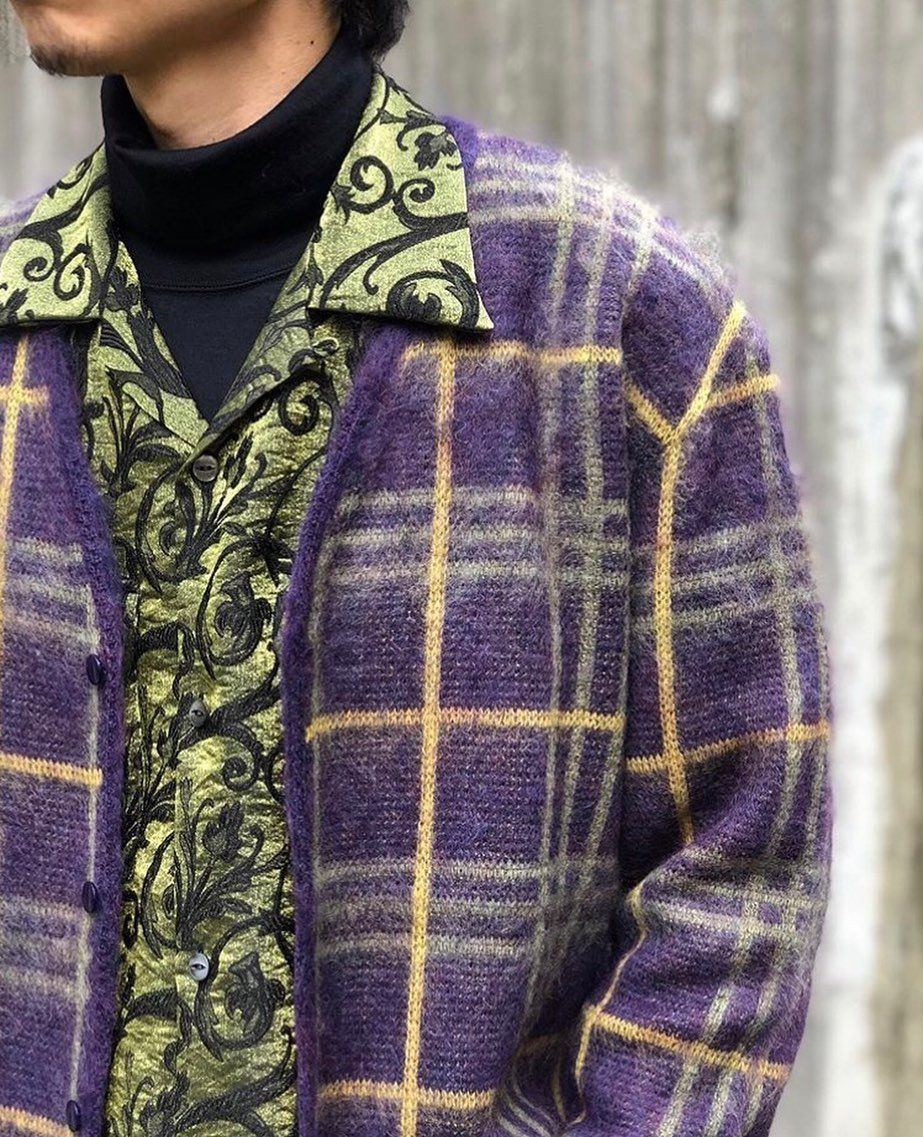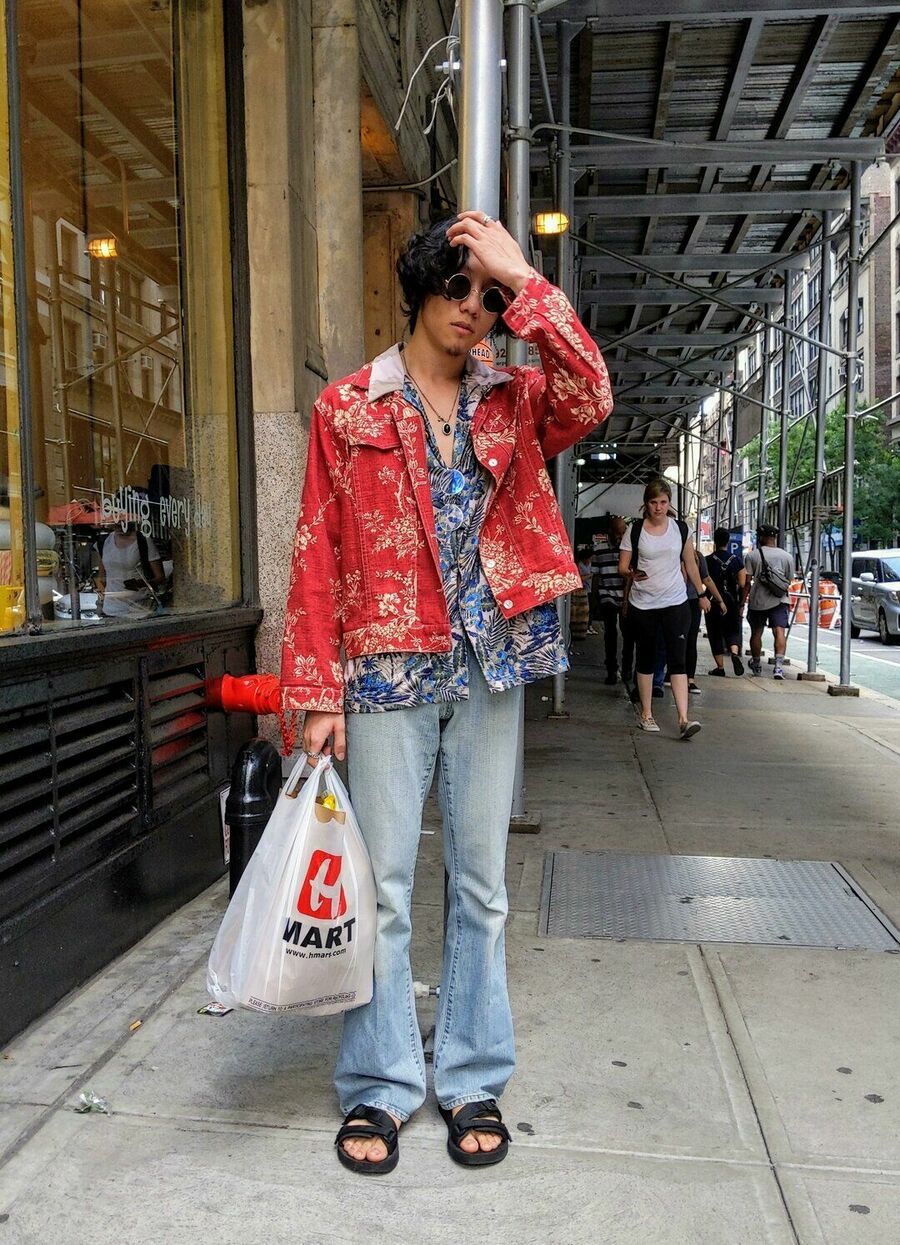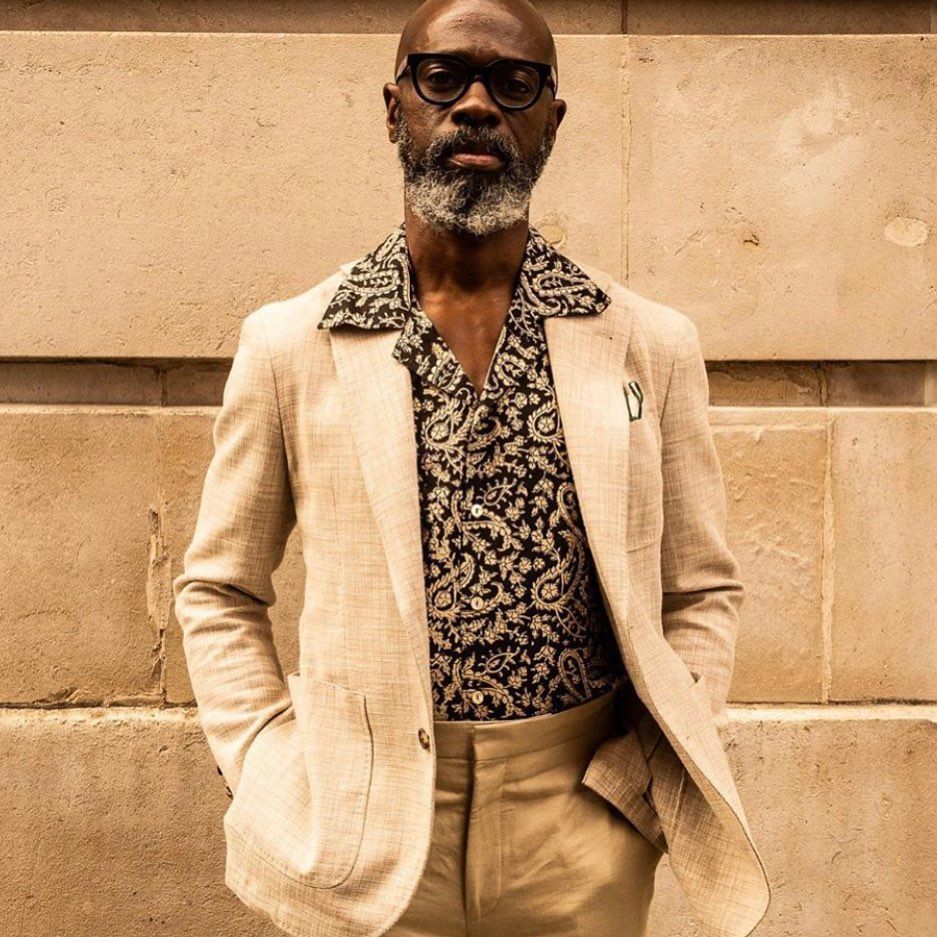 The Rake made a big deal of this style recently in the above pairings of Rake Tailored Garments with Shirts from Cordone 1956 and Barbanera. This showcases the casual side of their tailoring collection. This, as opposed to the articles with the same double breasted suits with a crisp dress shirt and tie, shows the surprising versatility of tailoring.
Wei Koh, himself—founder of the rake—seems to enjoy the runaway collar too.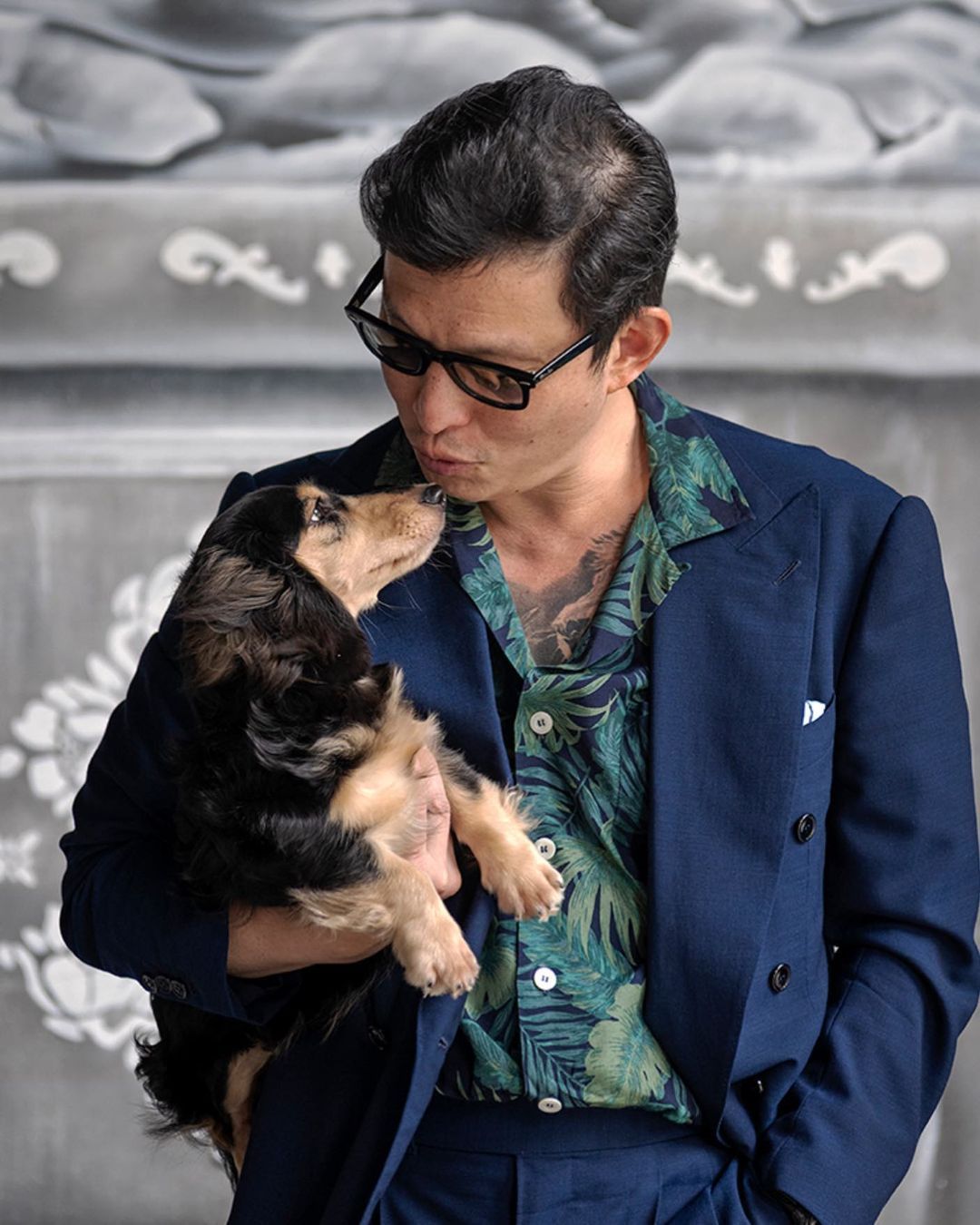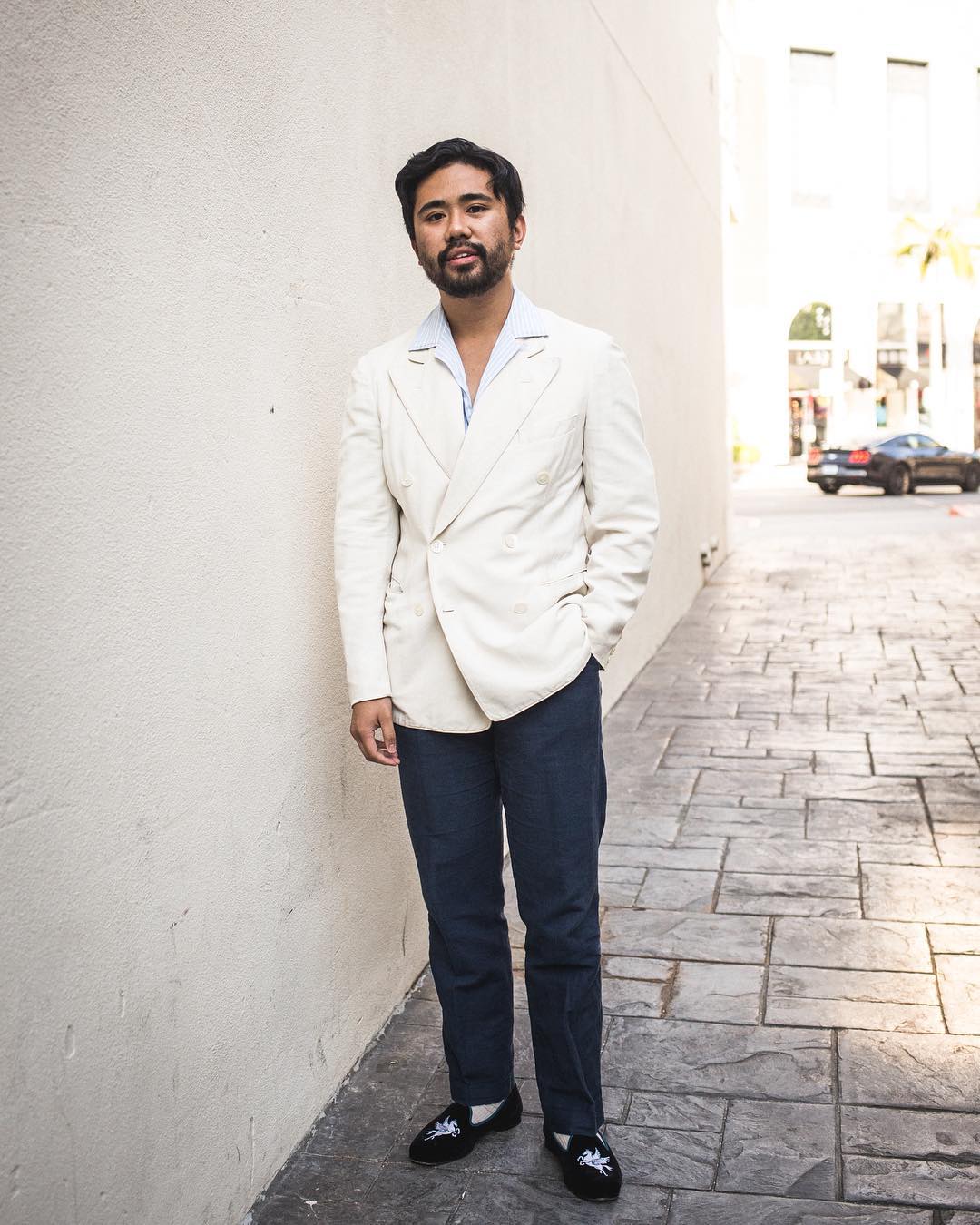 As Ethan demonstrates, you don't need a loud floral to do this—it works quite nicely with a solid shirt. He likes the vintage effect of a spearpoint collar, but won't obect to a camp collar by any stretch.
See a few more of the photos he collected below. The one on the top left is an ordinary spread collar!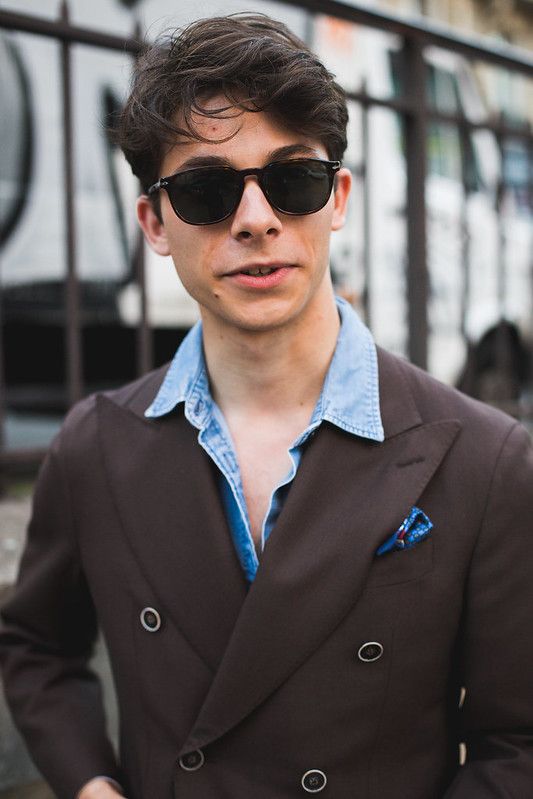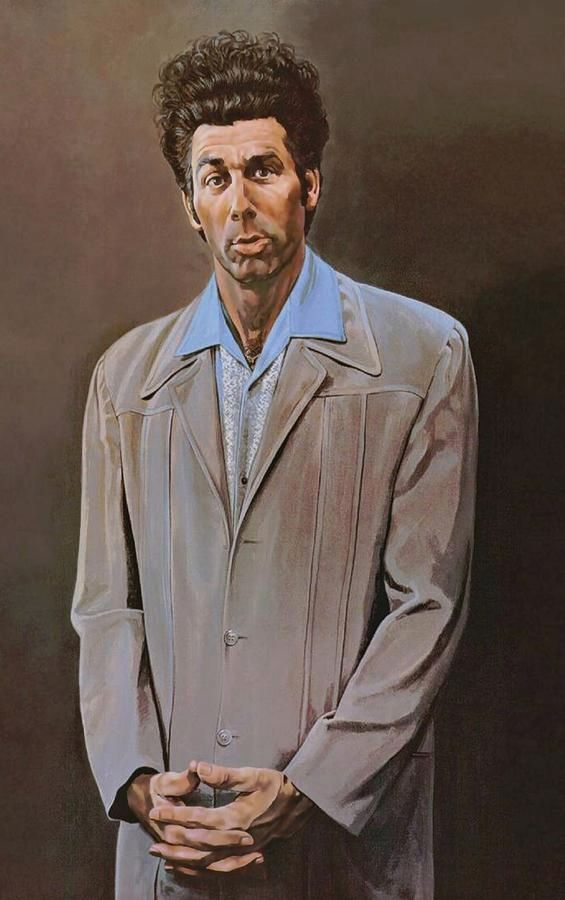 And in case you think this is an obscure sprezzatura affectation—it's not too rare in the media. Scarface, Seinfeld, and, yes, Saturday Night Fever all featured runaway collars somewhat prominently.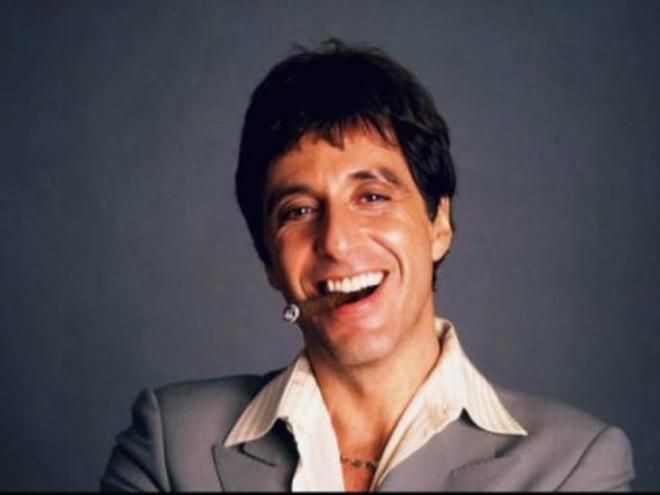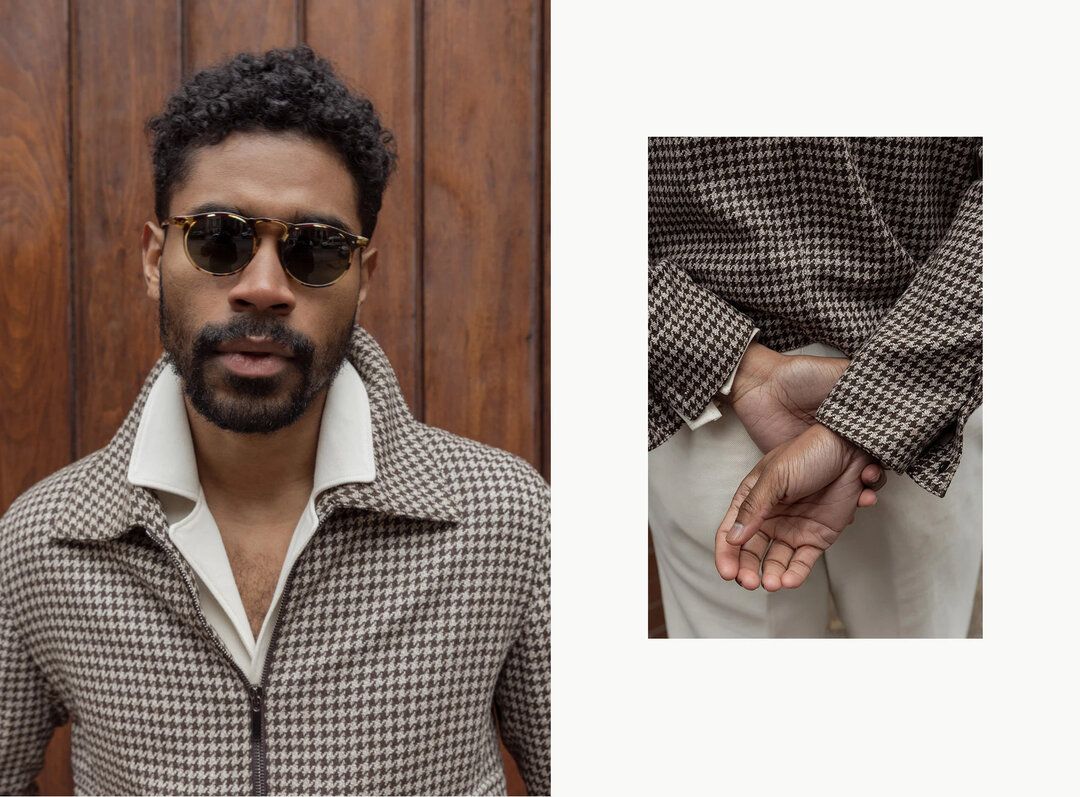 Stoffa, largely celebrated for its product photography, uses the runaway collar to show of how crazy soft its shirting is. The vibe here is a clear sprezzatura that can only be achieved with soft tailoring.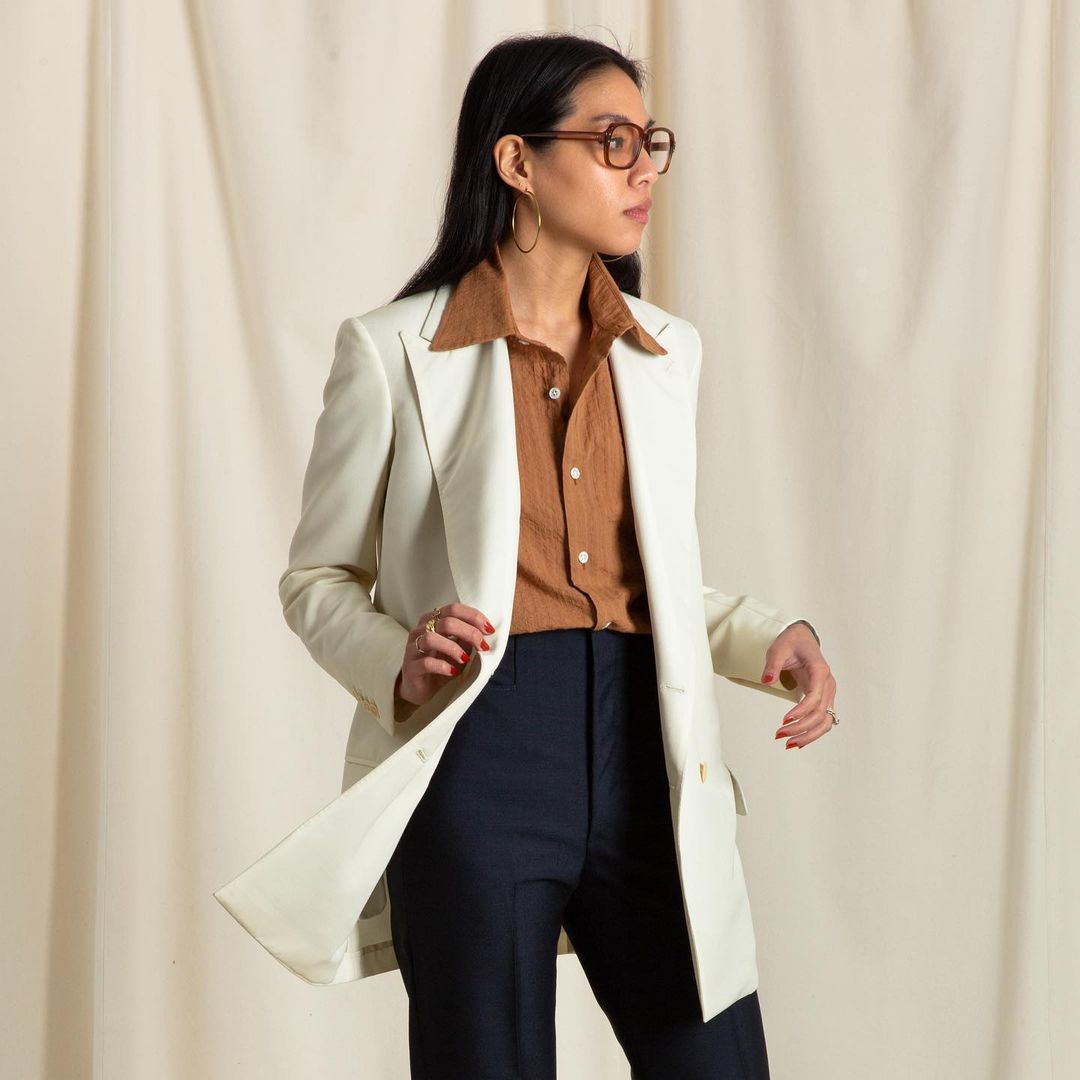 Matt Lambert's Factor's, a unisex tailoring brand, is a hit with GQ. I normally wouldn't link to GQ, but hey, when they're right they're right. Yes, these are '70s vibes.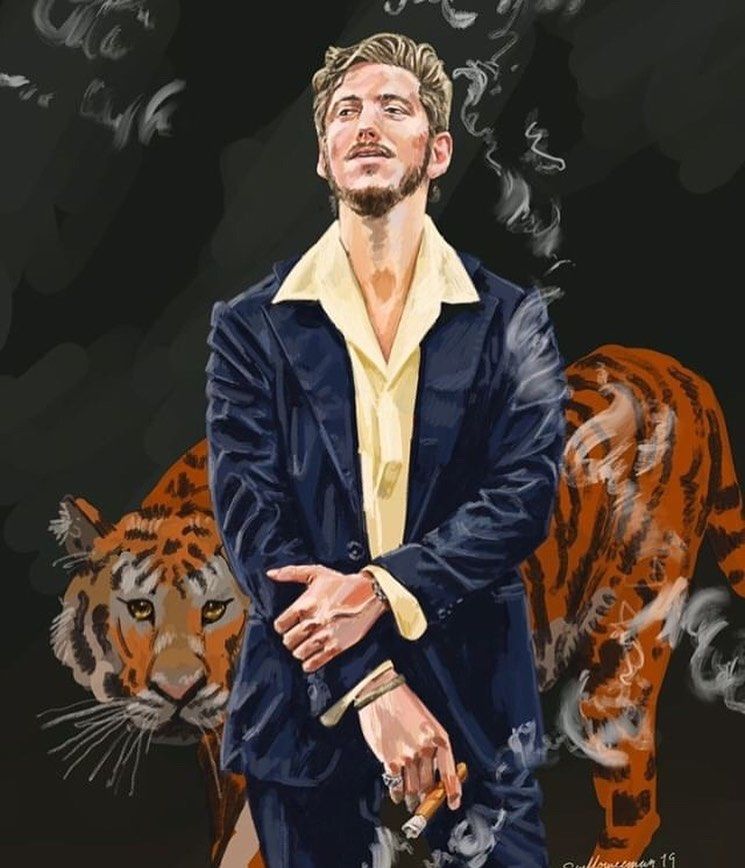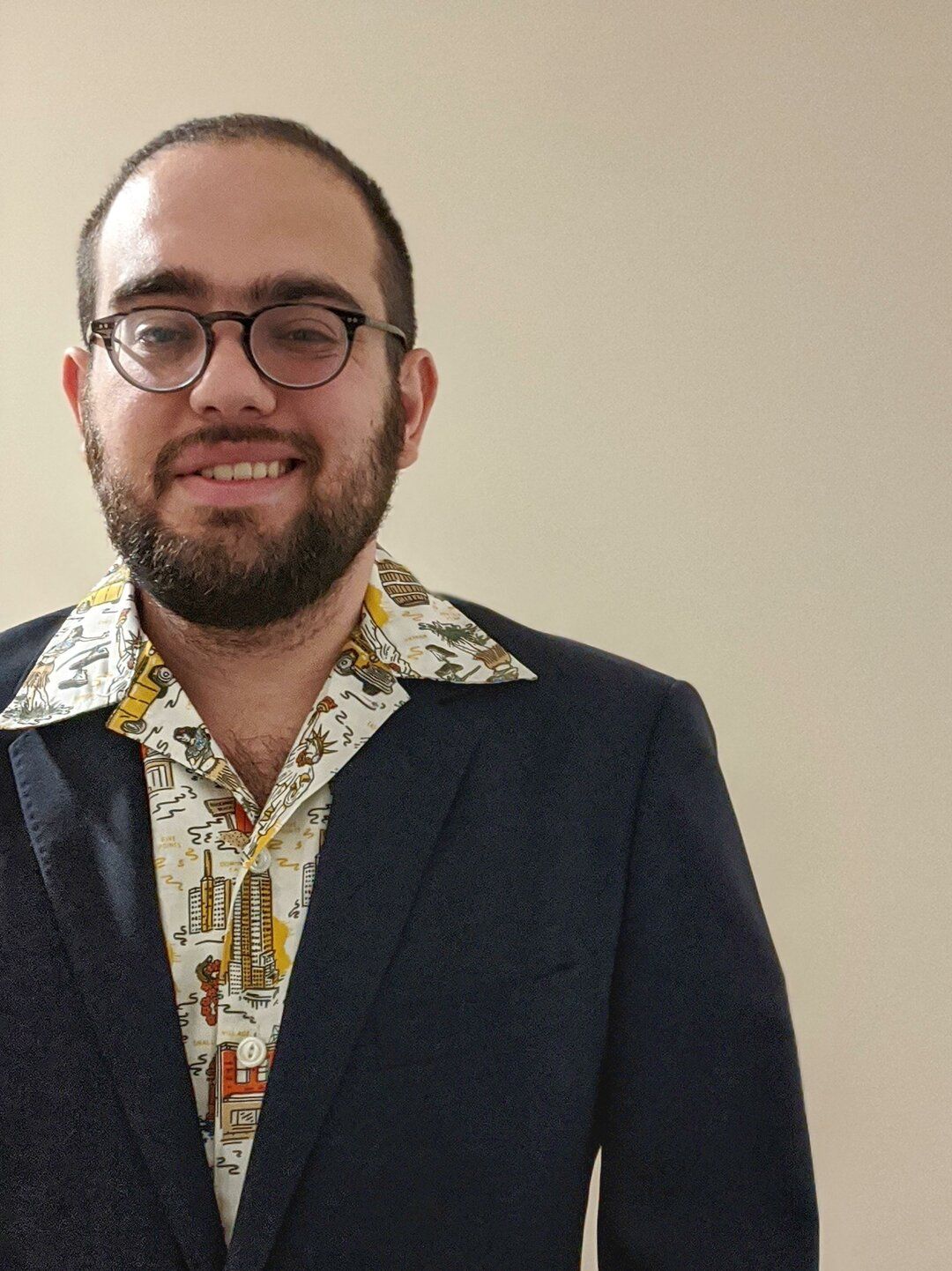 Here's my attempt. The shirt comes from Knickerbocker, and, unfortunately, while I loved the pattern, I had to return it for other reasons. I wasn't sure about the ethics of posting a fit with an item you had to returned, but ultimately decided they wouldn't mind the publicity.
As for a shirt I still own, see the Gitman Vintage shirt below, as styled by Supply and Advise. I love the colors, but what stands out as unusual is the stiff, somewhat "popped" collar. Normally, a runaway collar lays flat, but this one makes the cut for me. Gitman Vintage is one of the few companies that can make a stiff collar and light poplin feel luxurious, and it really worked for me.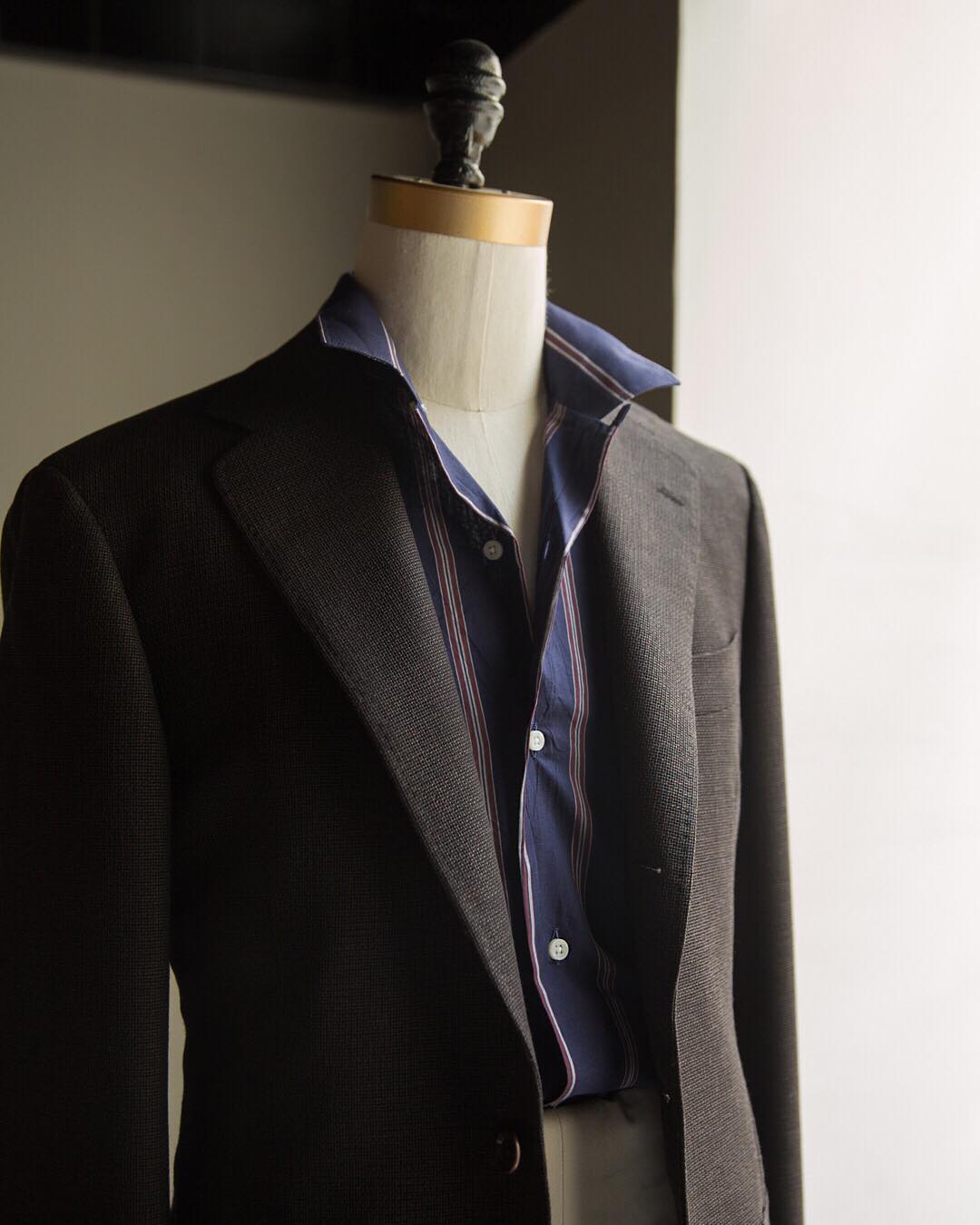 The above stiffness is also present below in Mathias le Fèvre's play at dressing down eveningwear. I always find that fascinating—eveningwear has a lot of magic in it, but is also mired in old stuffiness, so anybody who can take the smoothness of a tux and make it chill, as well... That's a skill I want.
Buying Options
For shirts, in particular:
Remember to use #collarsgonewild! It's going to be a thing, mark my words.
Now, because you know the end isn't ever really the end, here's a bunch more photos.