Chocolate Eclair: Dark Brown Linen in Tailoring
It's time for another summer treat. Crunchy linen in a rich, chocolatey shade of brown will sweeten up your day. Time for a sugar rush.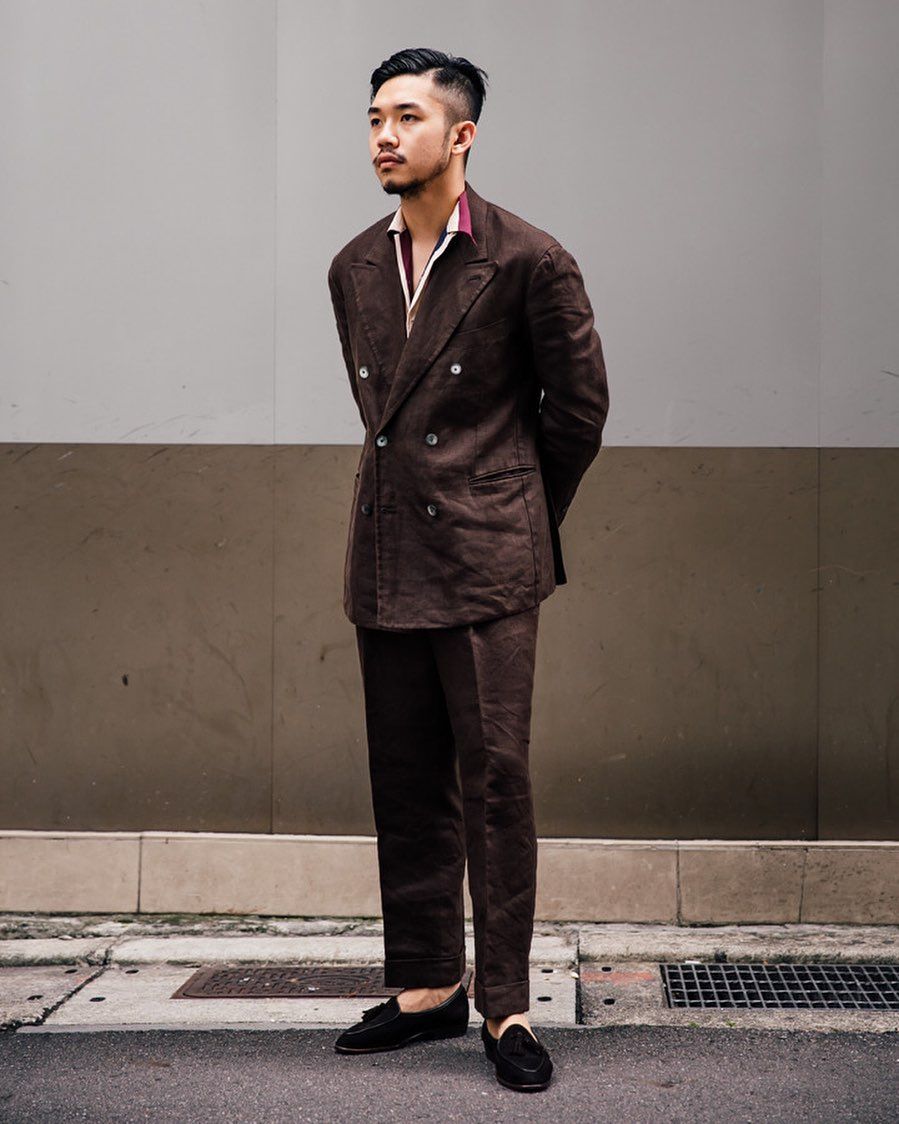 It's time for another summer treat.
Brown is a funny color in tailoring. Unlike other dark neutrals -- Navy, Charcoal, Black -- Brown was traditionally frowned upon. The phrase "no brown in town" warned against brown shoes in London -- not suits, but mainly because the thought of a brown suit in London was patently ridiculous. We've since learned, as a culture, that brown is a super dope color for tailoring, but it's all in the historical light of brown -- even dark, neutral shades -- being considered strangely casual.
In an article in the Styleforum Journal, Ethan Wong associated brown with tweeds, and expressed enthusiasm for mid-brown checks in blazers as a way to branch out from the basic solid navy. He also gave a shout-out to Wool-Silk-Linen blends, which absolutely appear in this article.
But my response then, as it was before and is now, is that "solid," Chocolate brown linen has a unique beauty to it. The slubbiness of linen, or a wool-silk-linen blend, is texture enough without a checked pattern. What's more, linen will wrinkle and fade over time, granting even more unique character to the fabric. Solid brown, unlike a checked tweed, is a jarring change to tradition, while still showcasing the beauty for which dark suits are known. This depth is also why I prefer dark browns over popular shades like "tobacco" and "rust" -- which I find a little more... frivolous.
Ethan has since expressed his love for solid jacketing and rocked plenty of solid brown. He has also argued that navy and browns are better than grays, because they're not just dark, but deep and rich, whereas grays are inherently bland. I tend to agree with the reasoning, although, as an attorney, I see the value in calculated blandness.
But this article is not about blandness. This article is about the rich depth of chocolate brown. This article is about the wrinkles, slubs, shadows, all of that.
And, possibly in part because it's fun to spit in the face of tradition, but mostly because I think they're beautiful, this article will showcase, in particular, double breasted jackets. But I'm going to save those for the second half. Let's start with single-breasted jackets.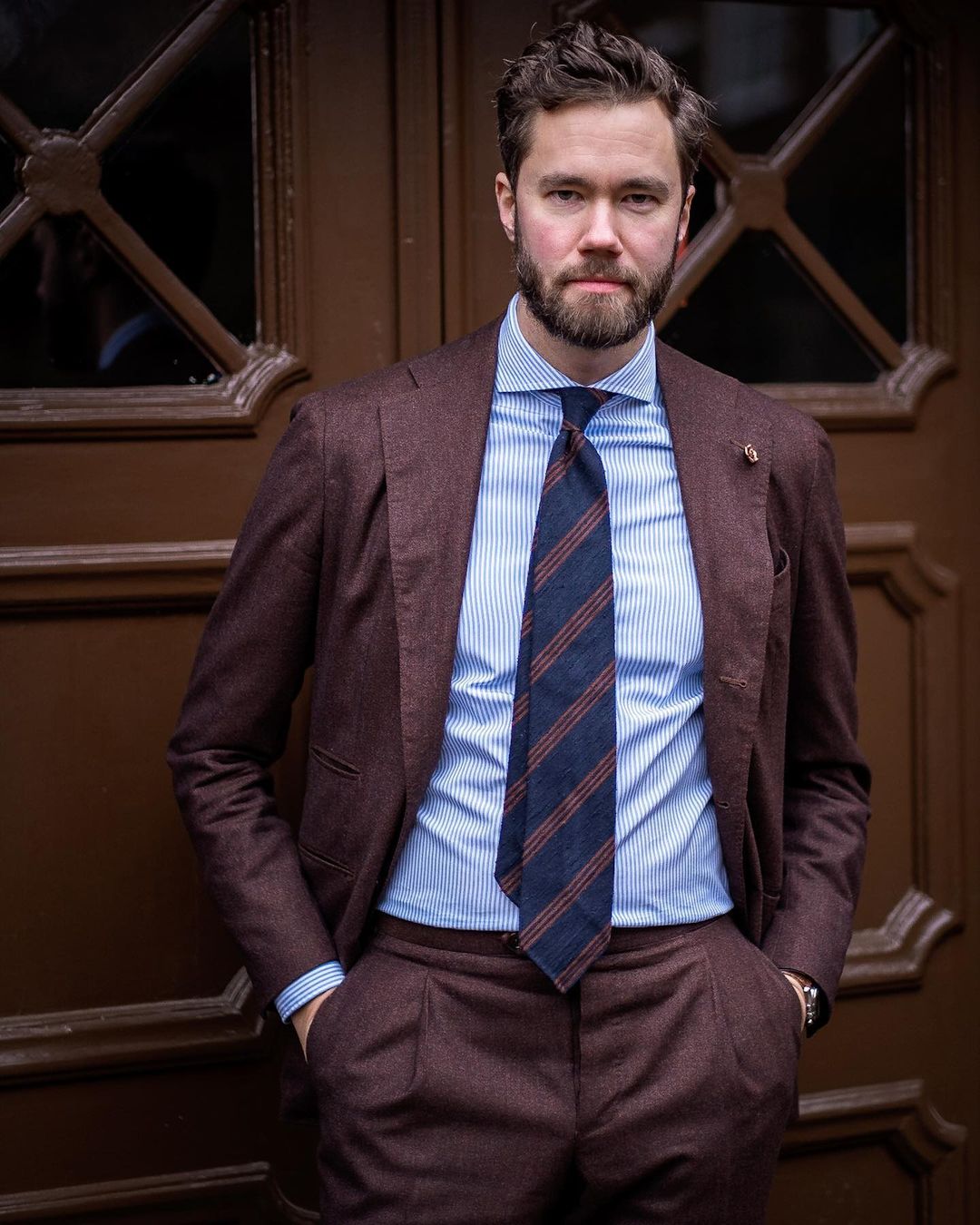 Single Breasted Jackets and Suits
Chocolate linen can dance around different levels of formality. Light structure makes Alberto Cordoba's suit-and-tie look above look slouchy and casual, whereas Niklas Nystrom takes it to a fully formal place. Drake's styled the suit with red canvas sneakers!
Below, Immanuel Sodipe wears his Spier and Mackay jacket with a black knit tie and black baseball cap. The rule against wearing black and brown together in tailoring is yet another lie we are slowly getting over. But notice how the brown stands out in this lighting! Consistently inconsistent.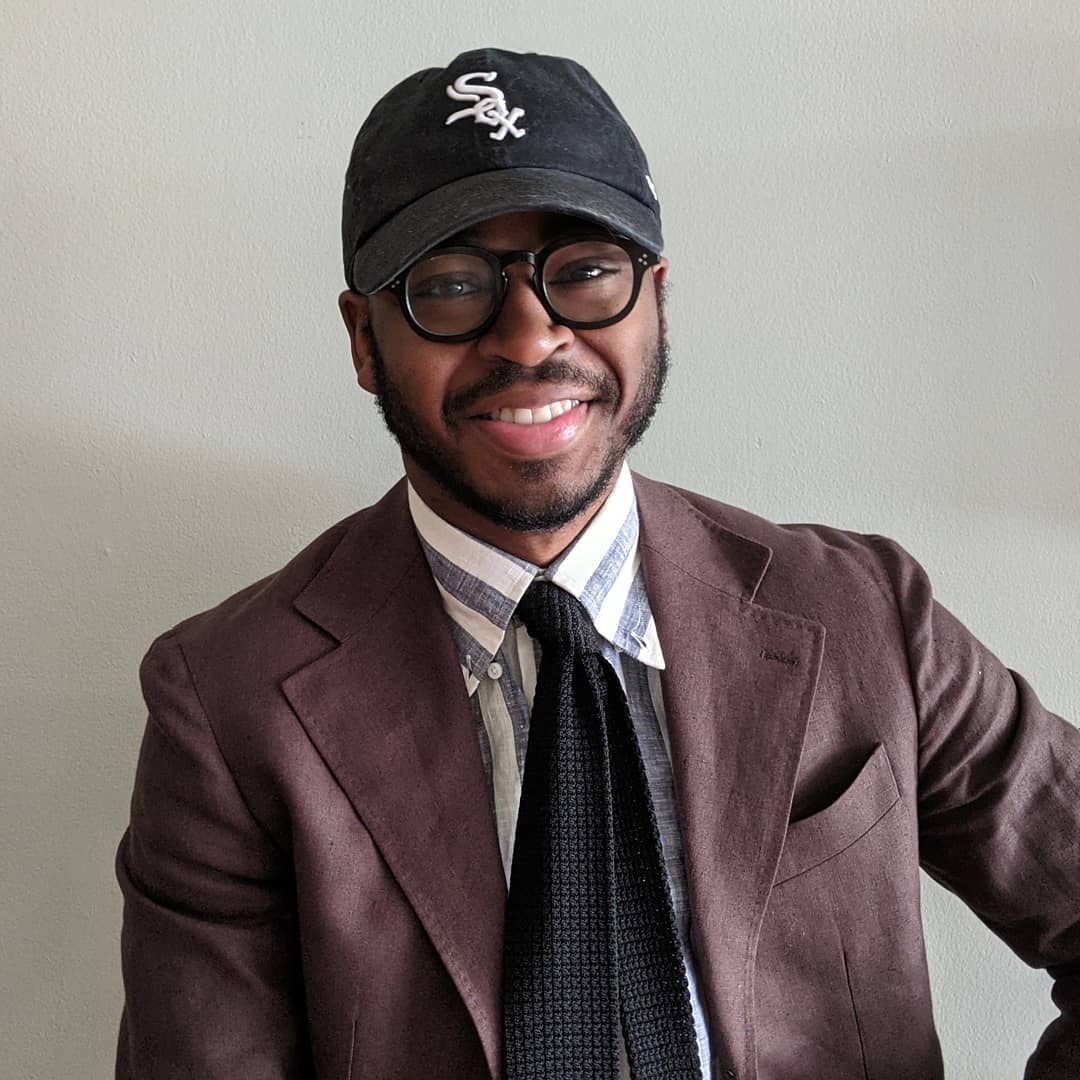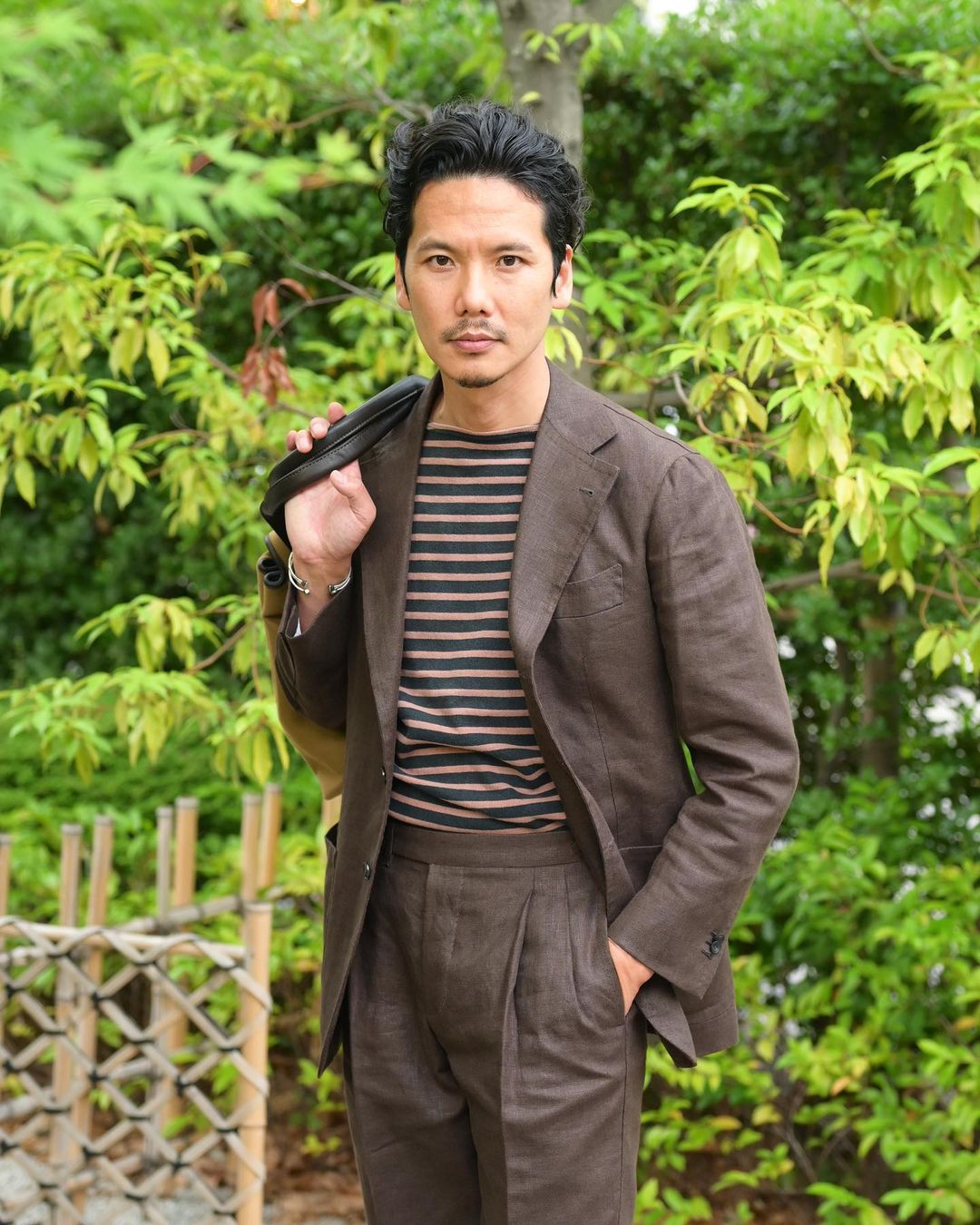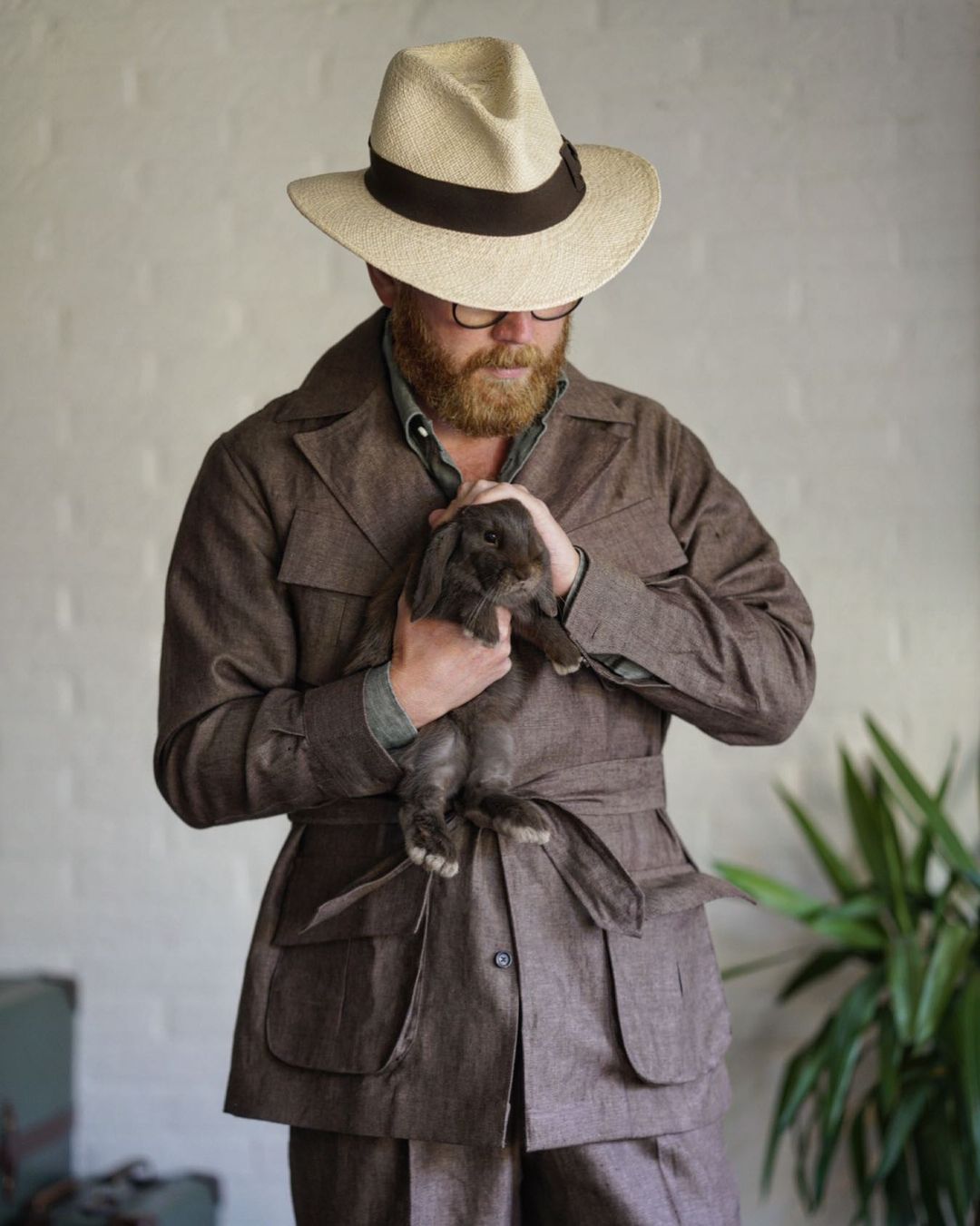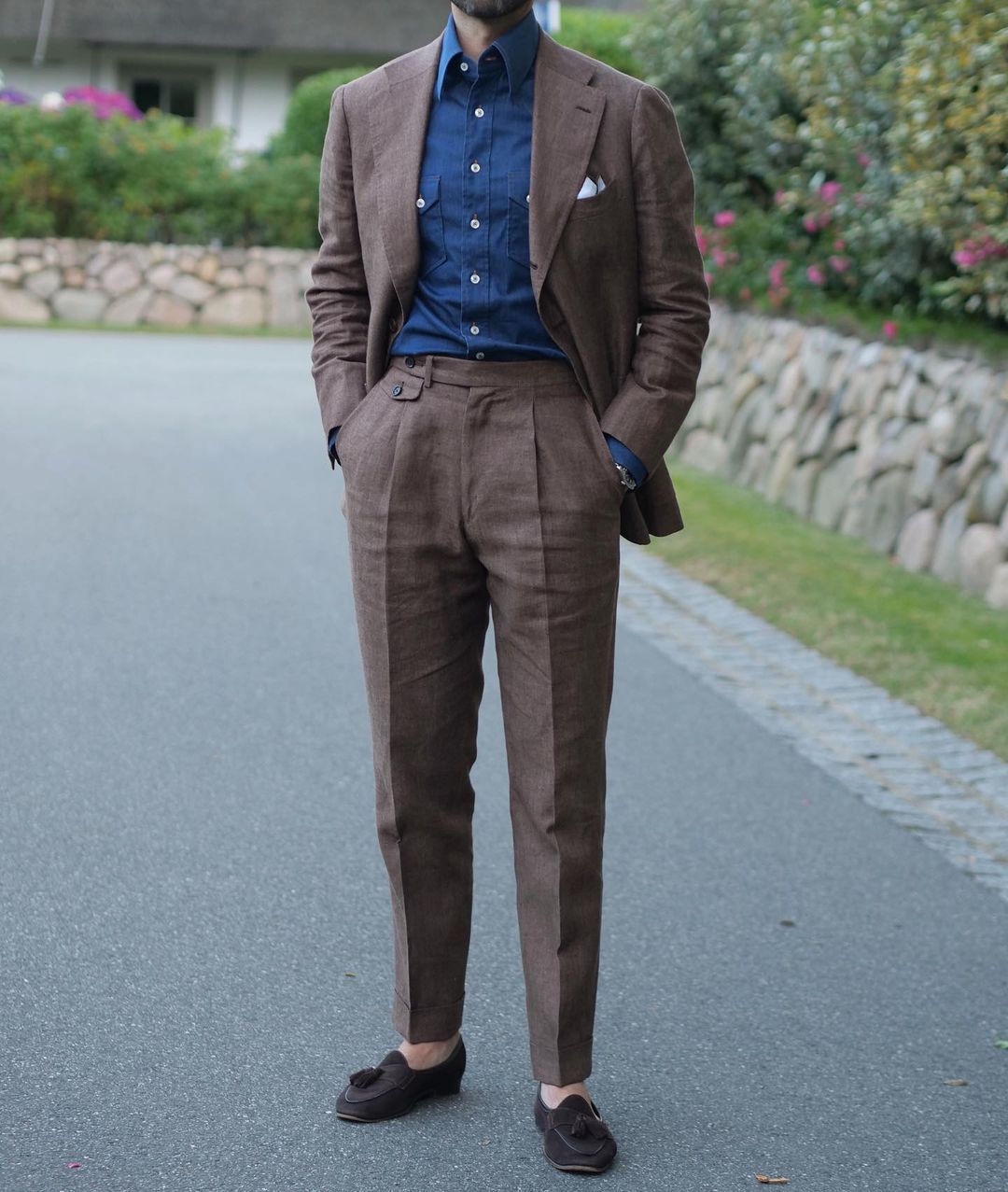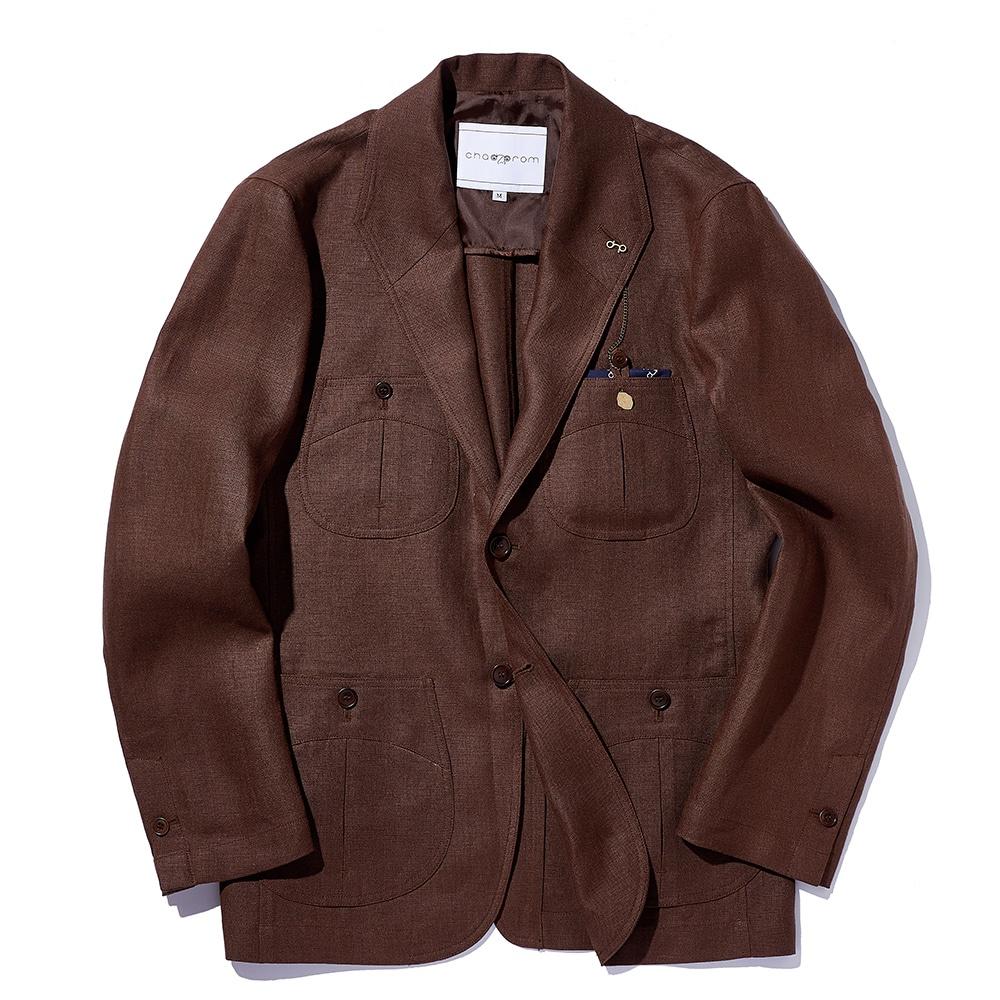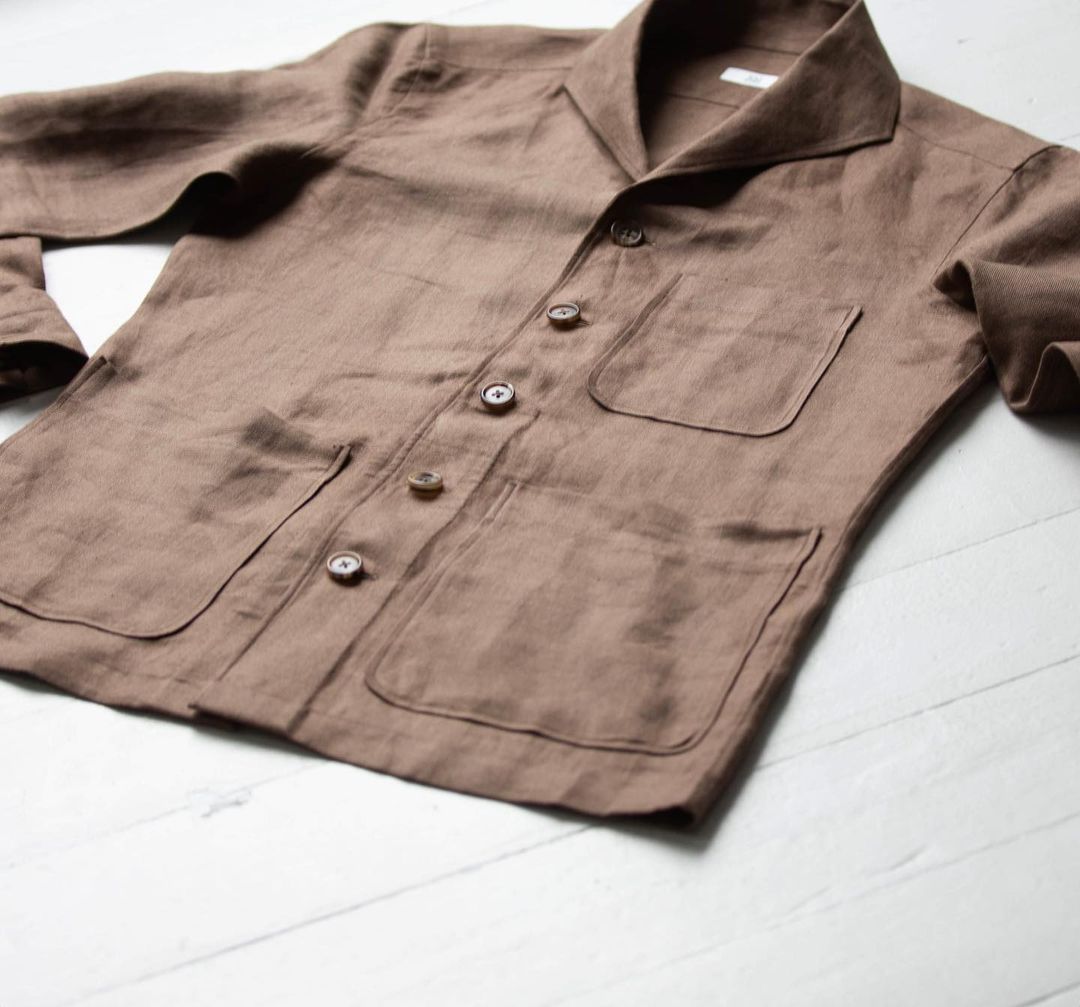 Pants
While I like brown linen more up top -- lapels are an amazing way to showcase a good fabric -- it obviously works well for pants alone, as well. The pleats look great, with the internal shadows showing variations in texture nicely.
I like especially them with a drawstring, as shown below by Informale and Yeossal. Actually, I love the combination of a drawstring and pleats in general -- not really because of the formal-casual clash, but because all of the folds and rumples draw attention to fabric beautifully.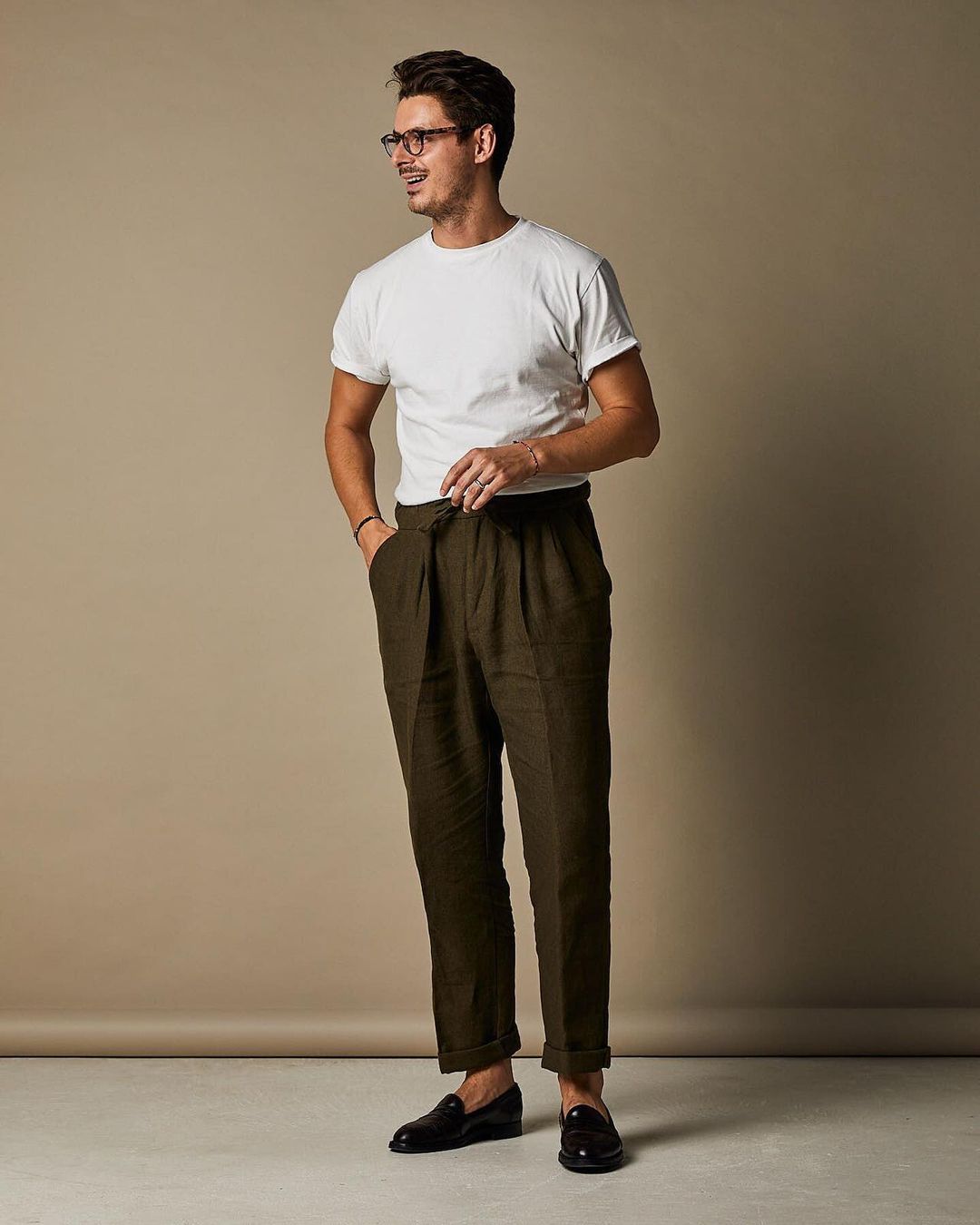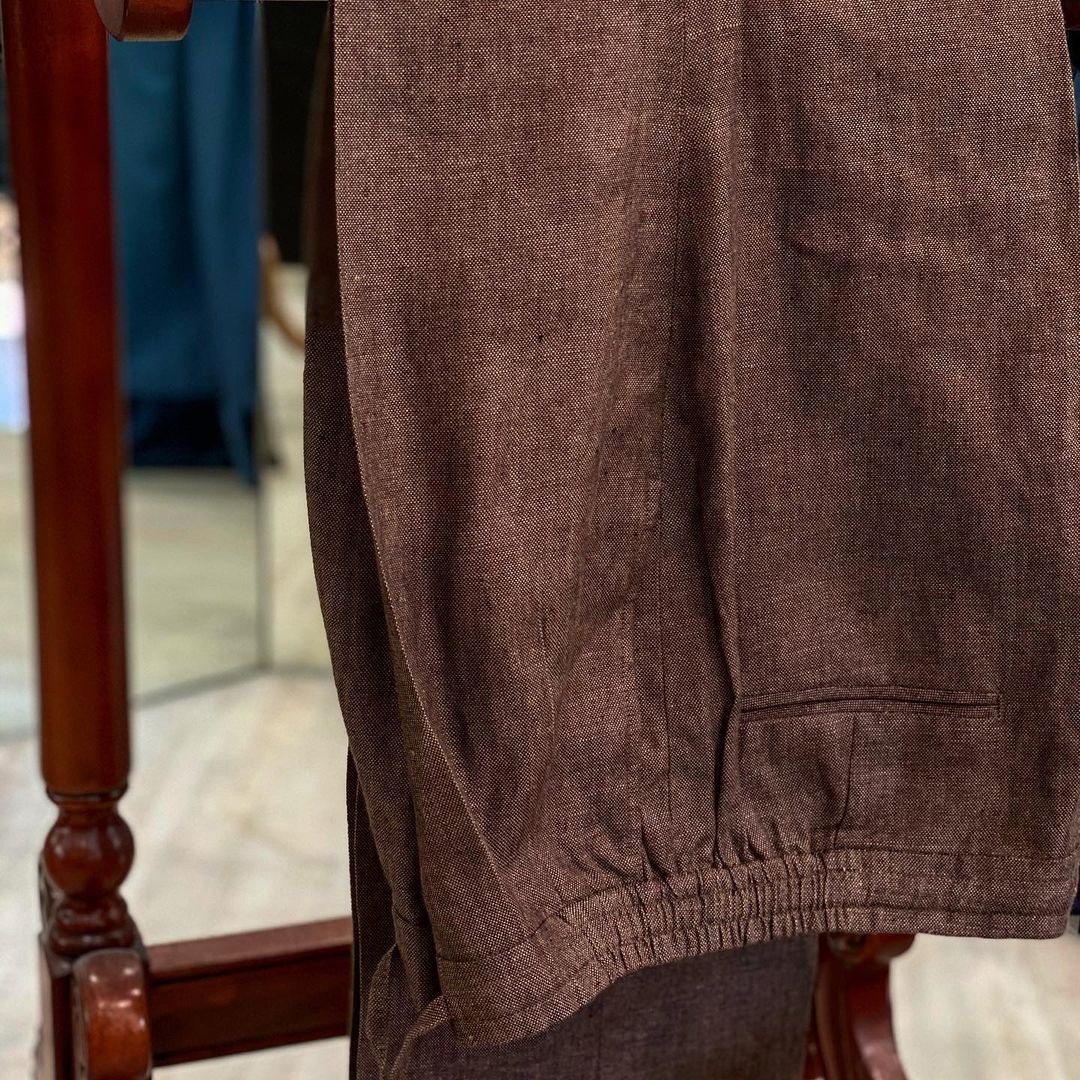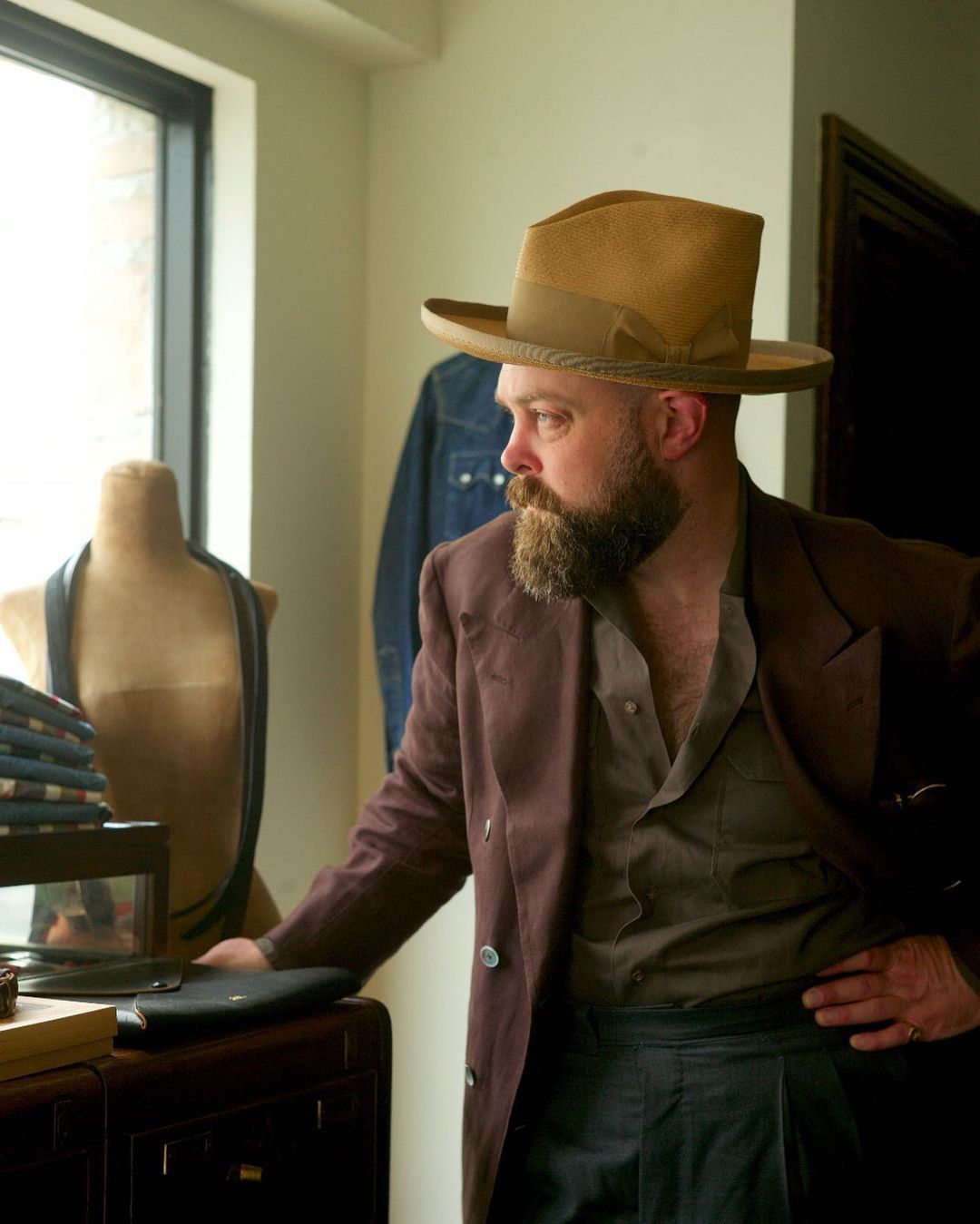 Double Breasted
Here we are. I honestly considered focusing this article down to just double breasted suits in chocolate brown linen, I love the idea so much.
Why do I love this? the formality "clash" might be a factor, but I don't really think it's the main one. Really, I love the way a double breasted jacket puts fabric on display. Big, wide peak lapels, with the linen just subtly waving out like that... How could you not fall in love? Lapel rolling over lapel, linen layered over linen... Jetted pockets are certainly part of the equation.
The main reason I don't have one of these suits right now is that I want to focus my budget and have it done right -- a part of me is tempted to go for The Anthology bespoke. But for now, I'll just write about it.
What stands out in the suits below is their choice of black buttons. Again, black contrasts beautifully with brown, and the idea that it doesn't is a scam perpetrated against you by stuffy British assholes from some decades ago. They highlighted this choice on their instagram, and they were right to do so. Definitely consider your button choices carefully.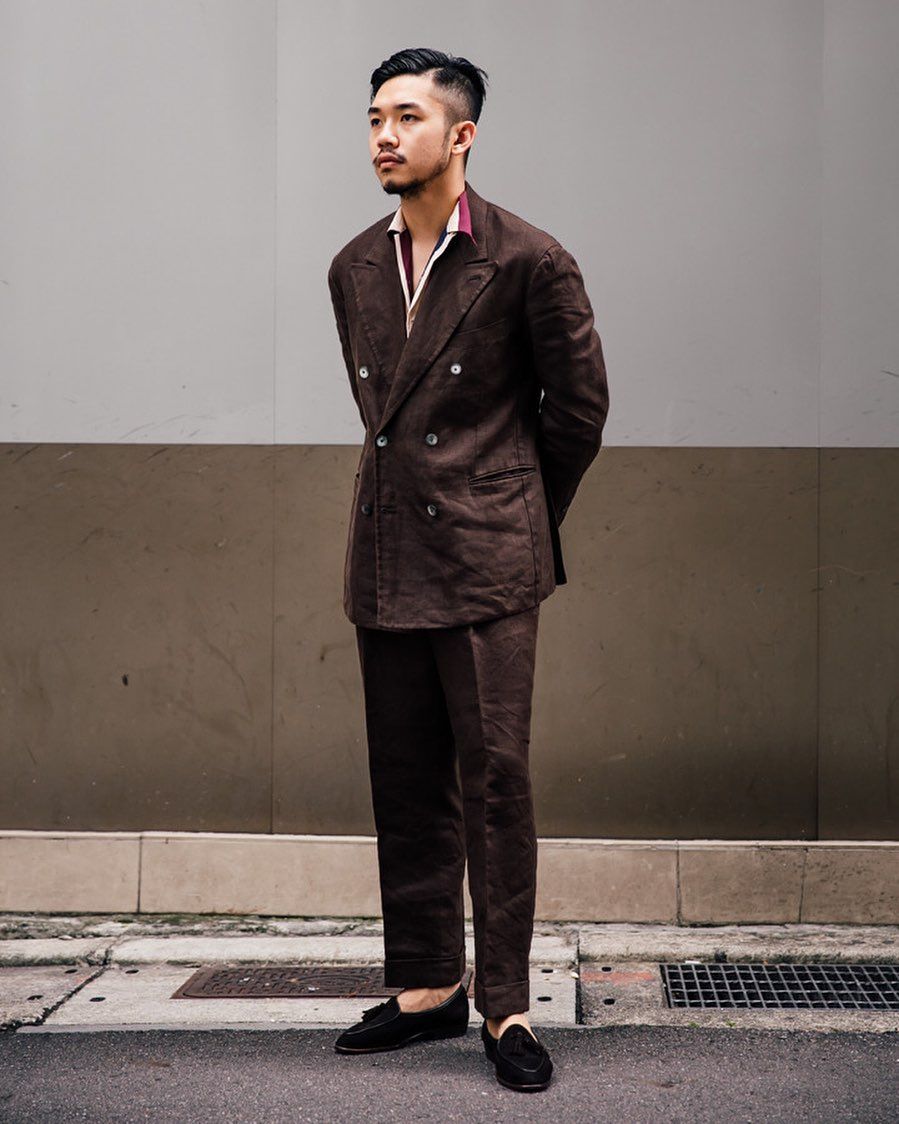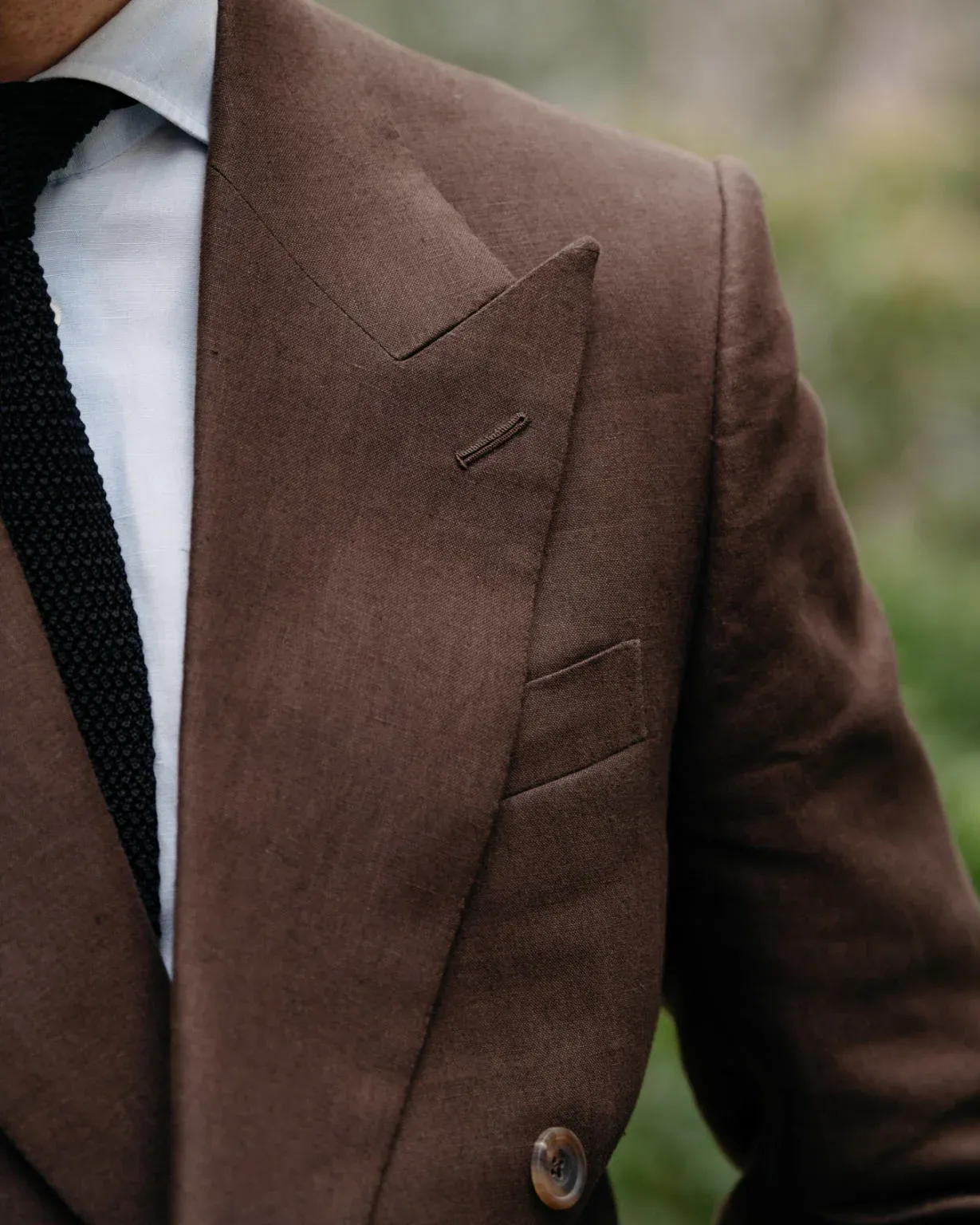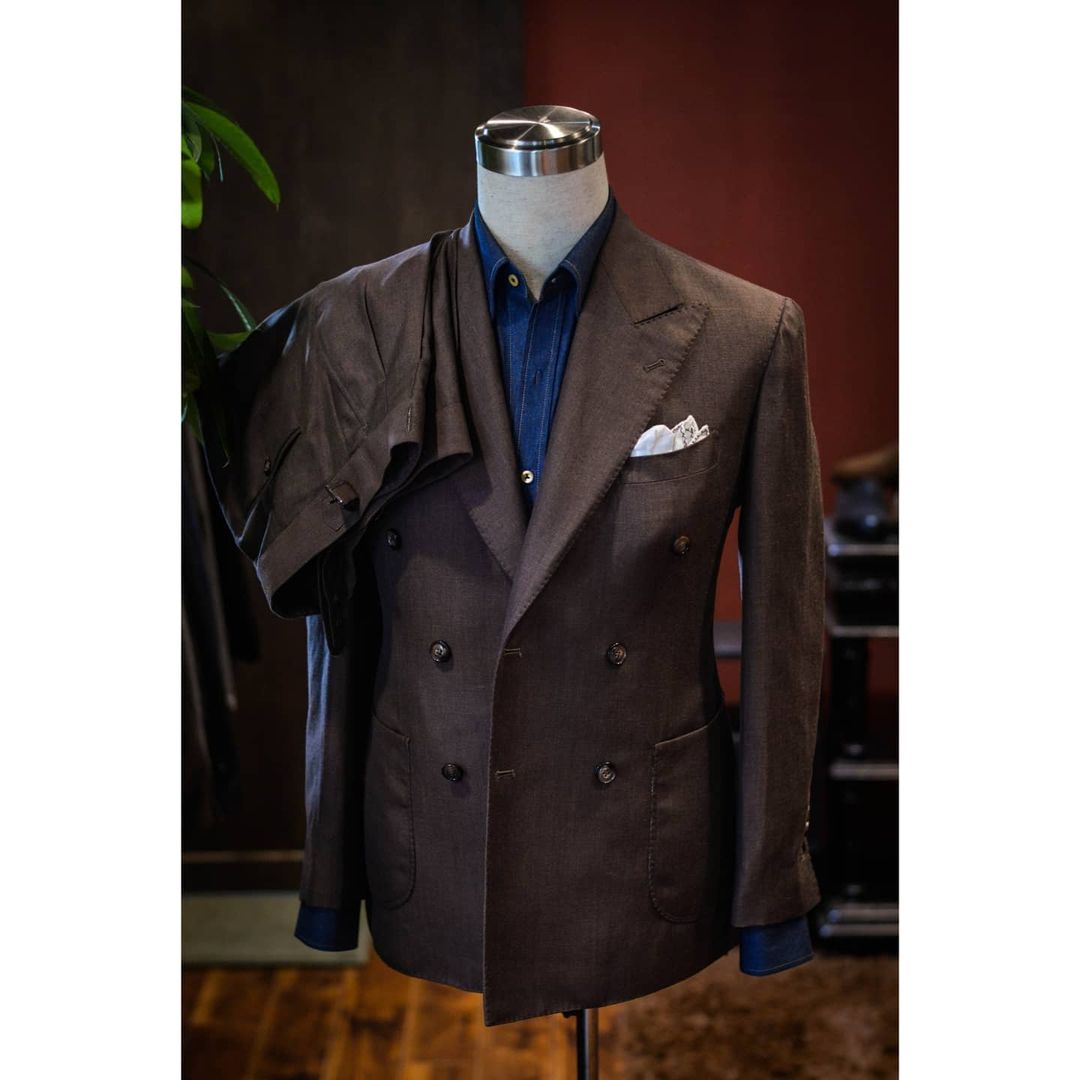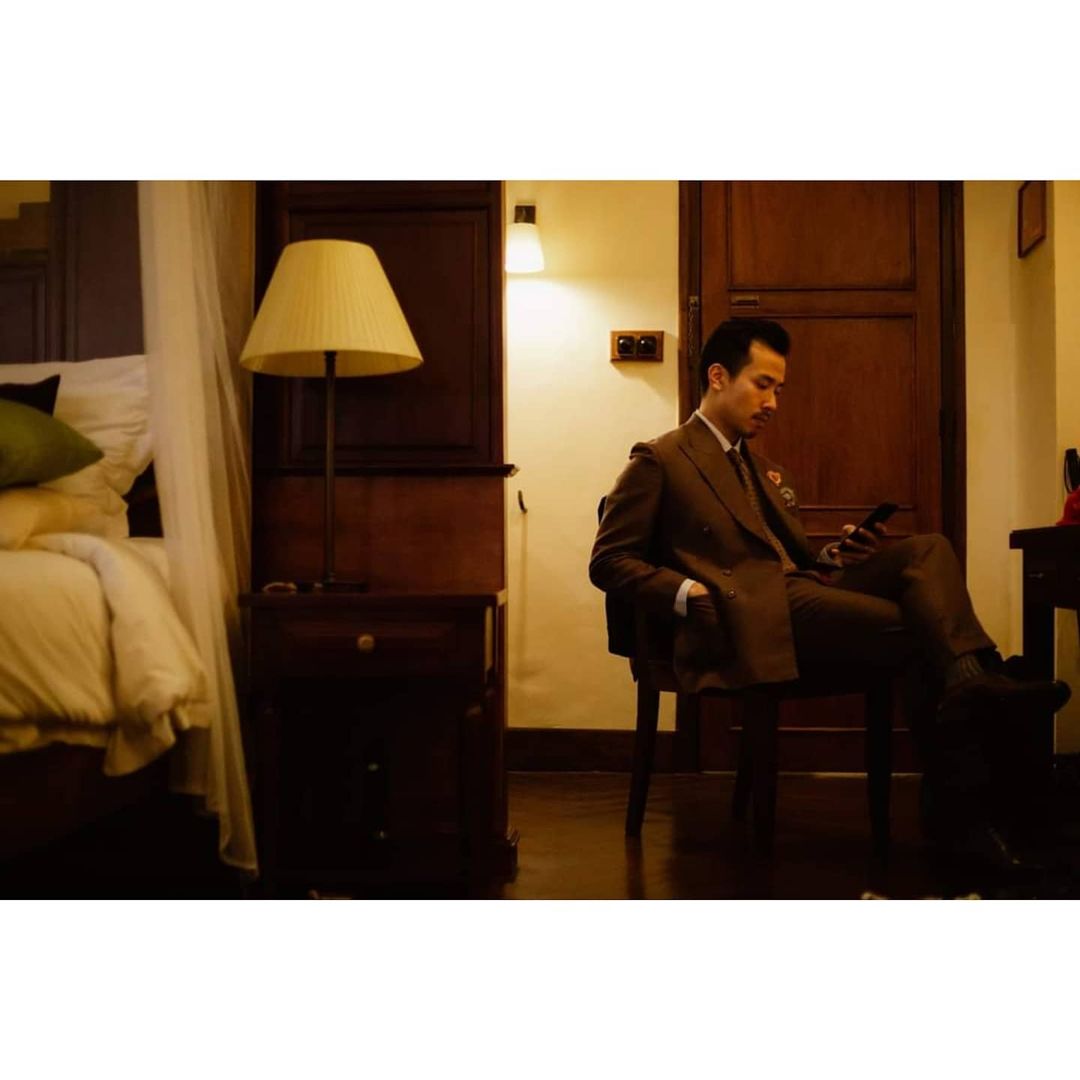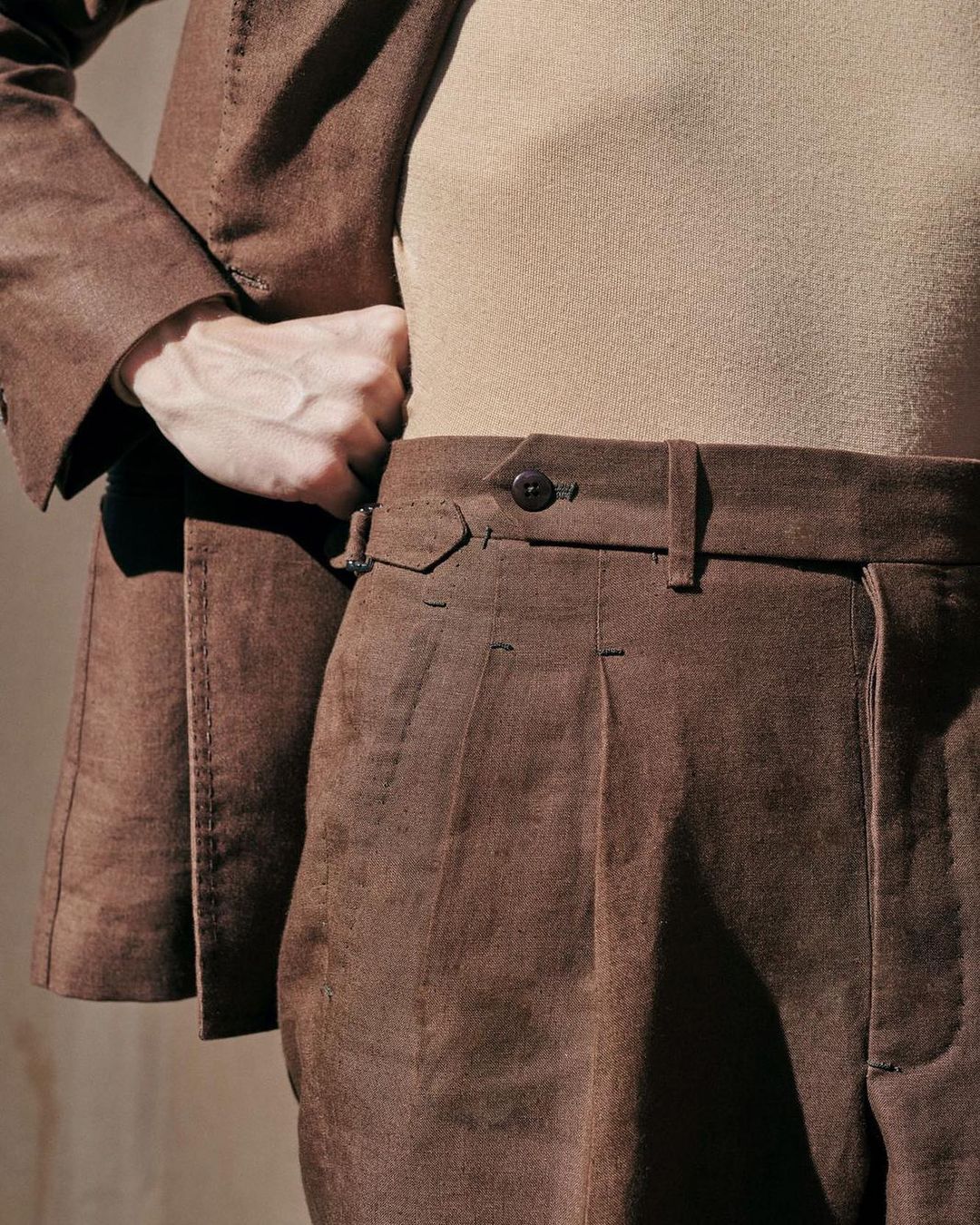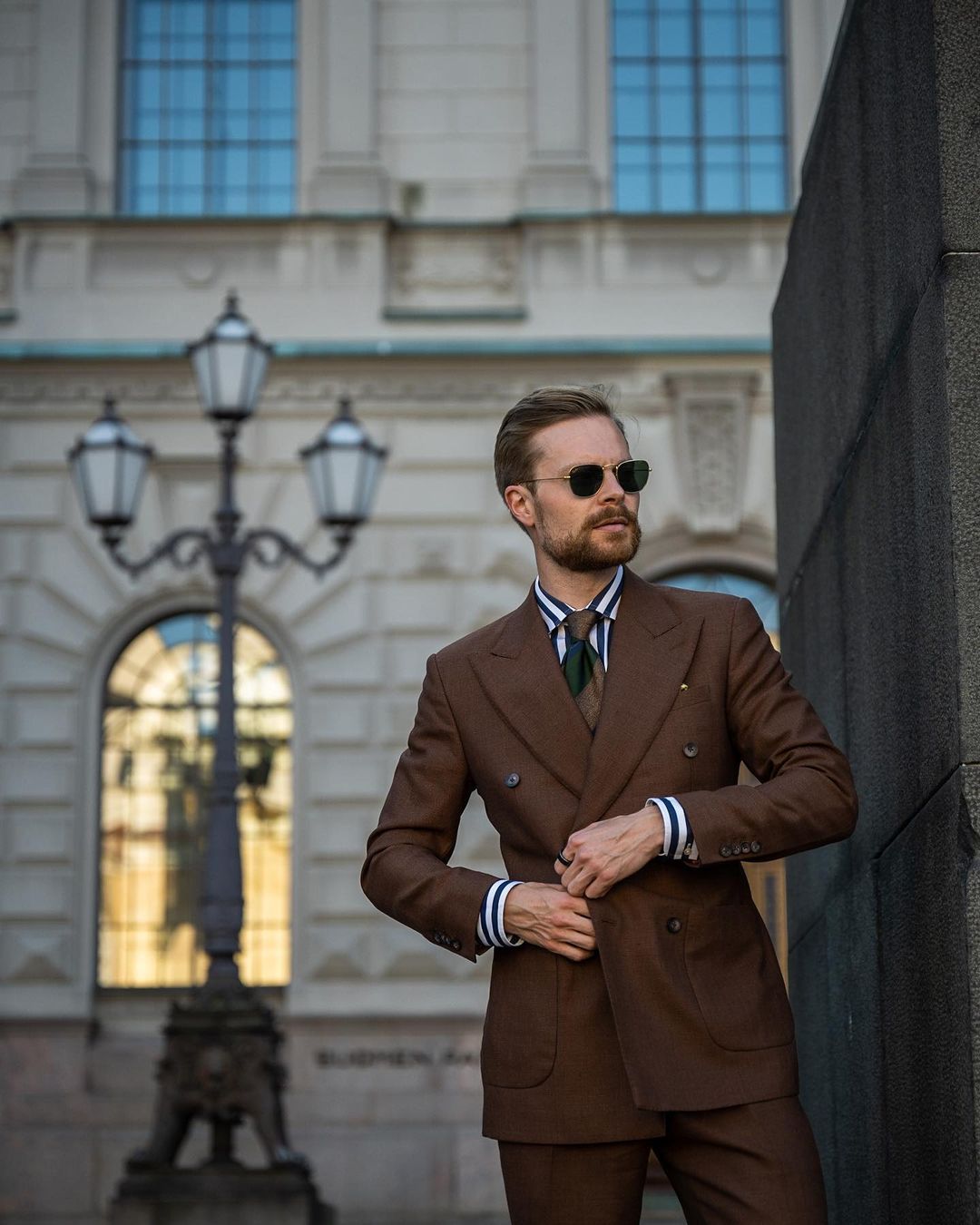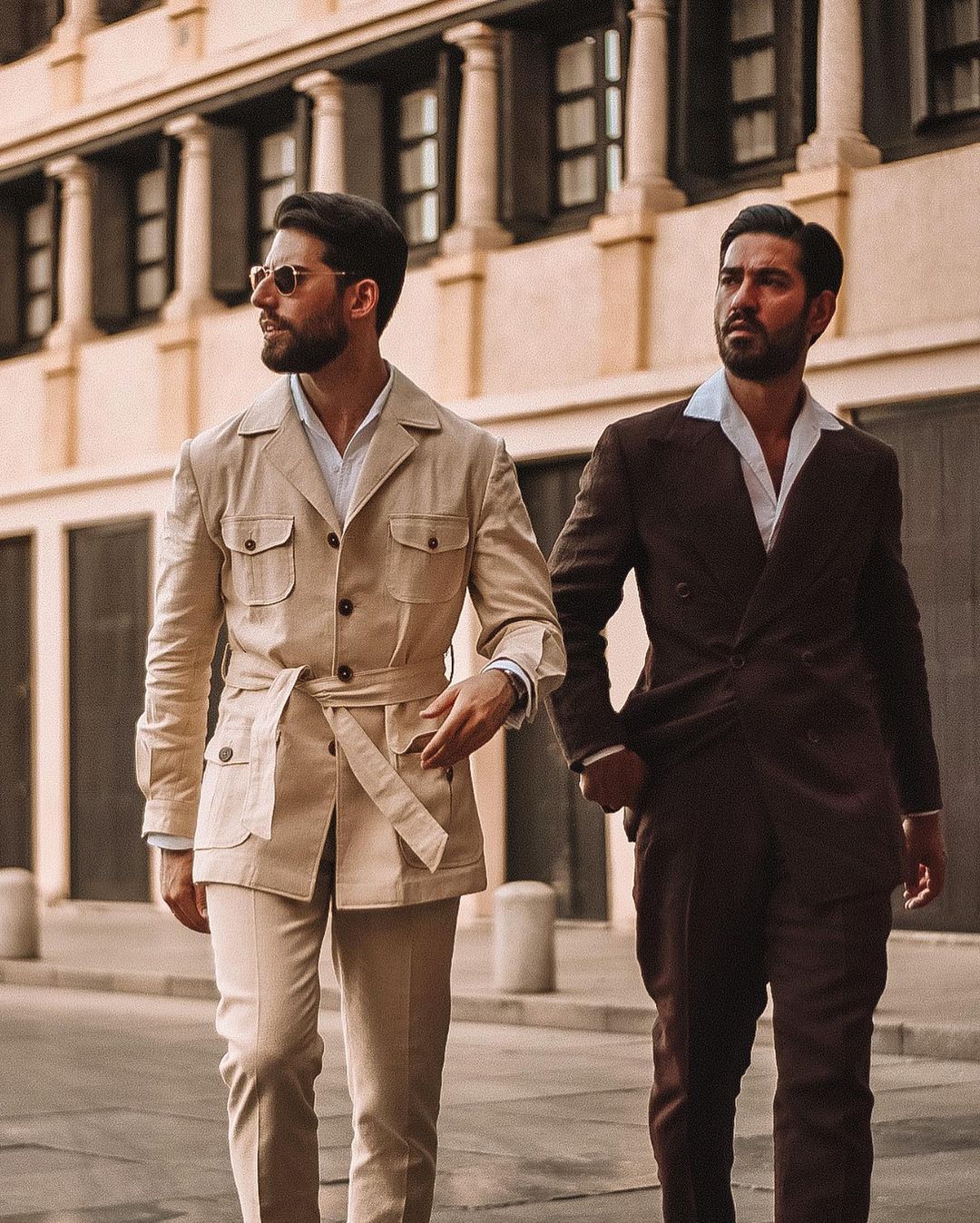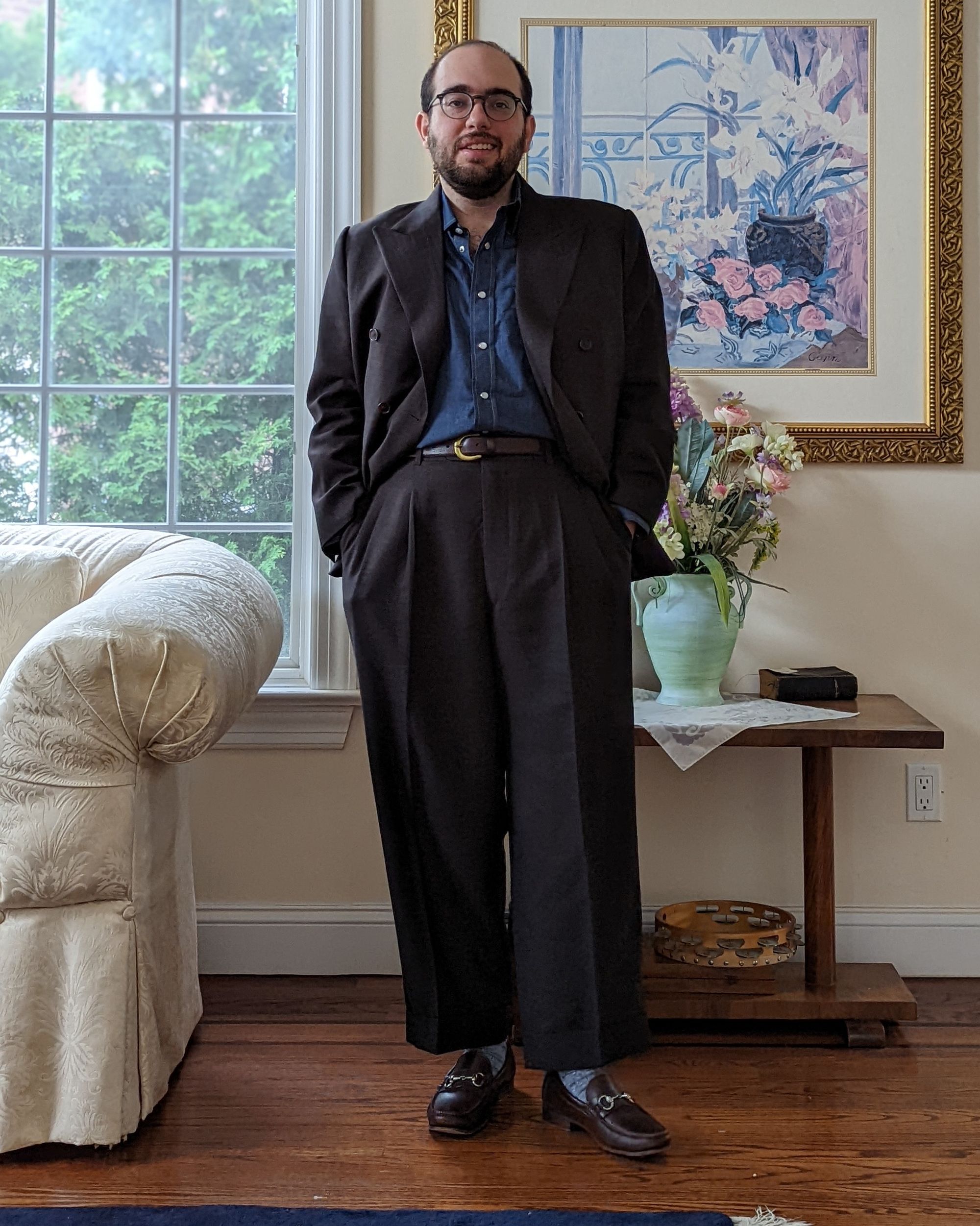 My Dark Brown Linen DB Suit from CustomMen
Well, I finally did it! I got a dark brown linen-blend DB from CustomMen in Dormeuil Cosmos—75% wool, 15% linen, and 10% silk, in a lovely herringbone. I went for a wide leg for this super flowy drapey wool. I love this thing.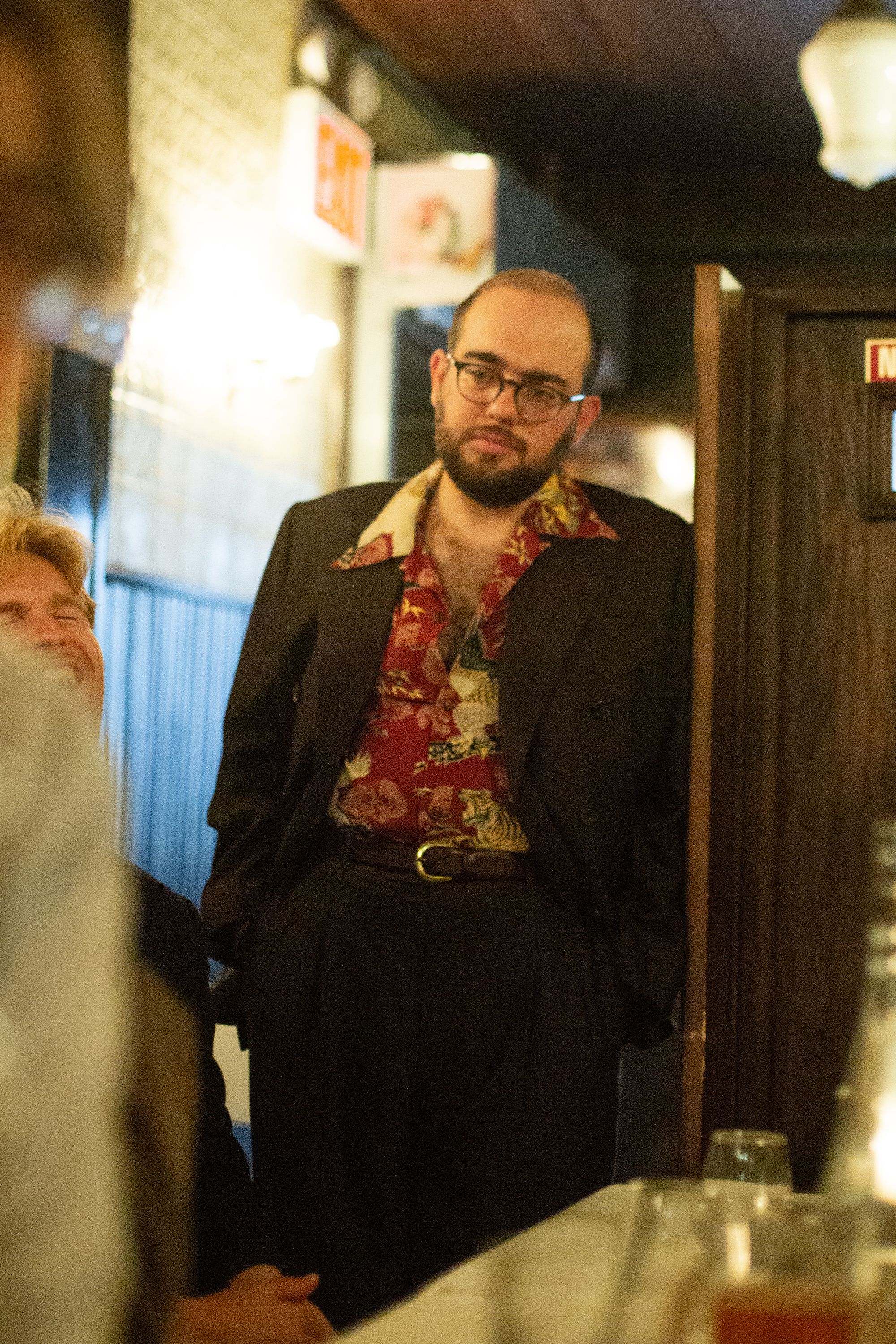 Conclusion
Linen tailoring and brown tailoring are both great ways to dance around the space between formal and casual. Together, they not only help you achieve a sort of... put-together slouchiness, but enhance each other's richness. The slubs and fades and wrinkles of good linen will highlight the captivating depth of the brown.
So you're going to want to get one, and you're going to want to show off the fabric in something big and bold. A double breasted suit, a safari jacket, or at least a good pair of pleated pants.
In any event... Show me when you do it, because it's going to look great.
Further Reading
Special Thanks
Chuck for help with the title and going over my draft.
Tom Chamberlain, Editor in Chief of The Rake, for telling me to write this.