Jetted Pockets in Casual Tailoring
I'm over flap pockets. Patch pockets have their place, but jetted pockets are sleek and cool, and they're happening. That's a good thing.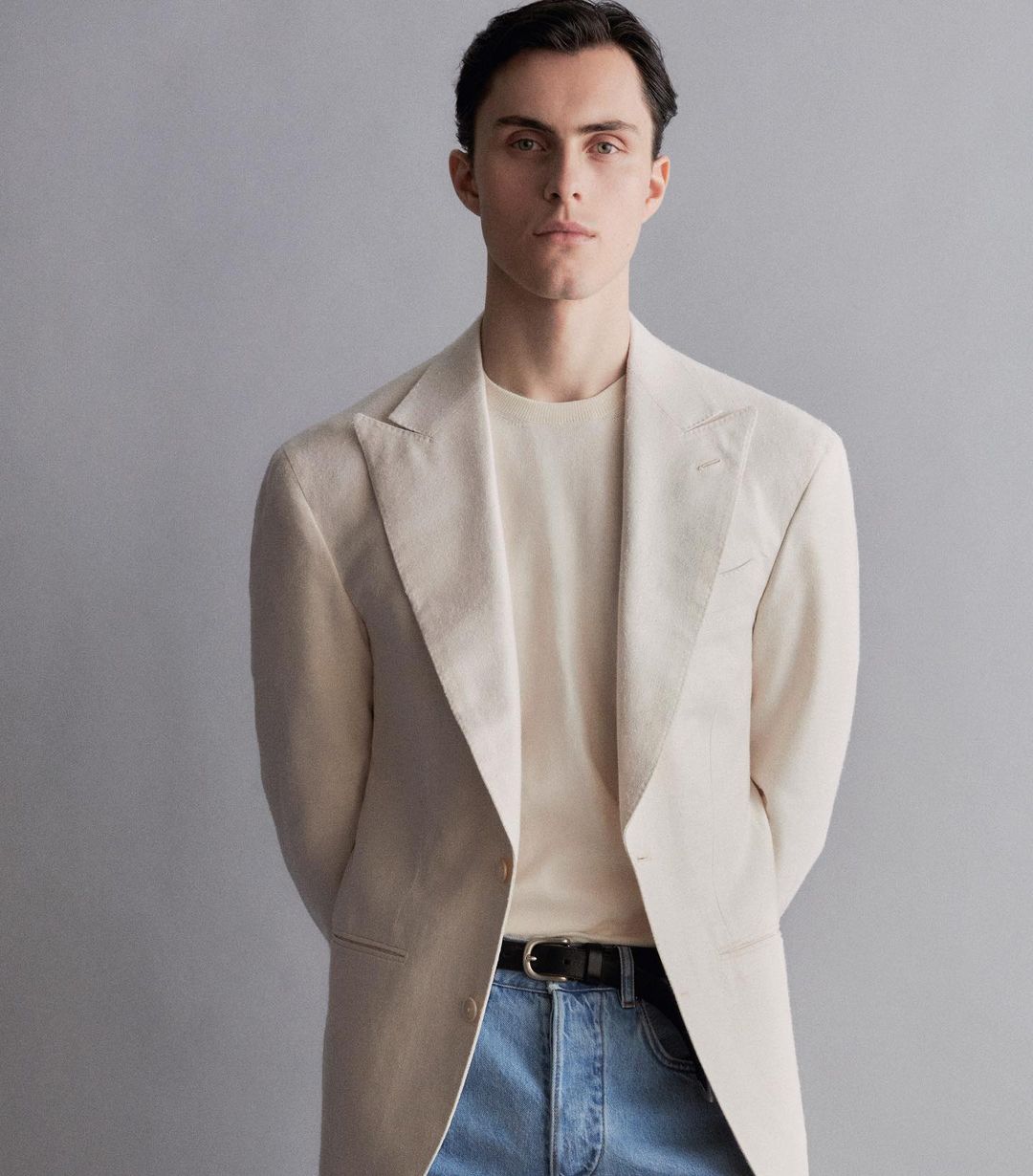 Note: this article was originally posted as an Instagram guide because I was having some technical issues.
In casual tailoring, patch pockets are the obvious default. And flap pockets are the default for a business suit. Jetted pockets are relatively rare. But I've noticed, recently, a few notable exceptions. Saman Amel and The Anthology, among others, are starting to use jetted pockets casually. I like this.
At one casual extreme, voluminous bellows pockets like you might see on safari jackets are a clear statement: chunky and utilitarian, they create a more unusual silhouette that says you're willing to push the boundaries of prim and proper tailoring. Patch pockets retain only a hair of that rebellion, although it's more obvious if you use them.
Jetted pockets are kind of the other extreme. No flap, so it's not traditional businesswear ‑‑ it's sleeker, smoother, less busy. It evokes the spirit of eveningwear ‑‑ which, as I've said, is kind of more casual, in that it's for parties and not for business. It's minimal, and at the same time, significant for what's missing.
So I pulled some examples together. Let's see what designers are doing.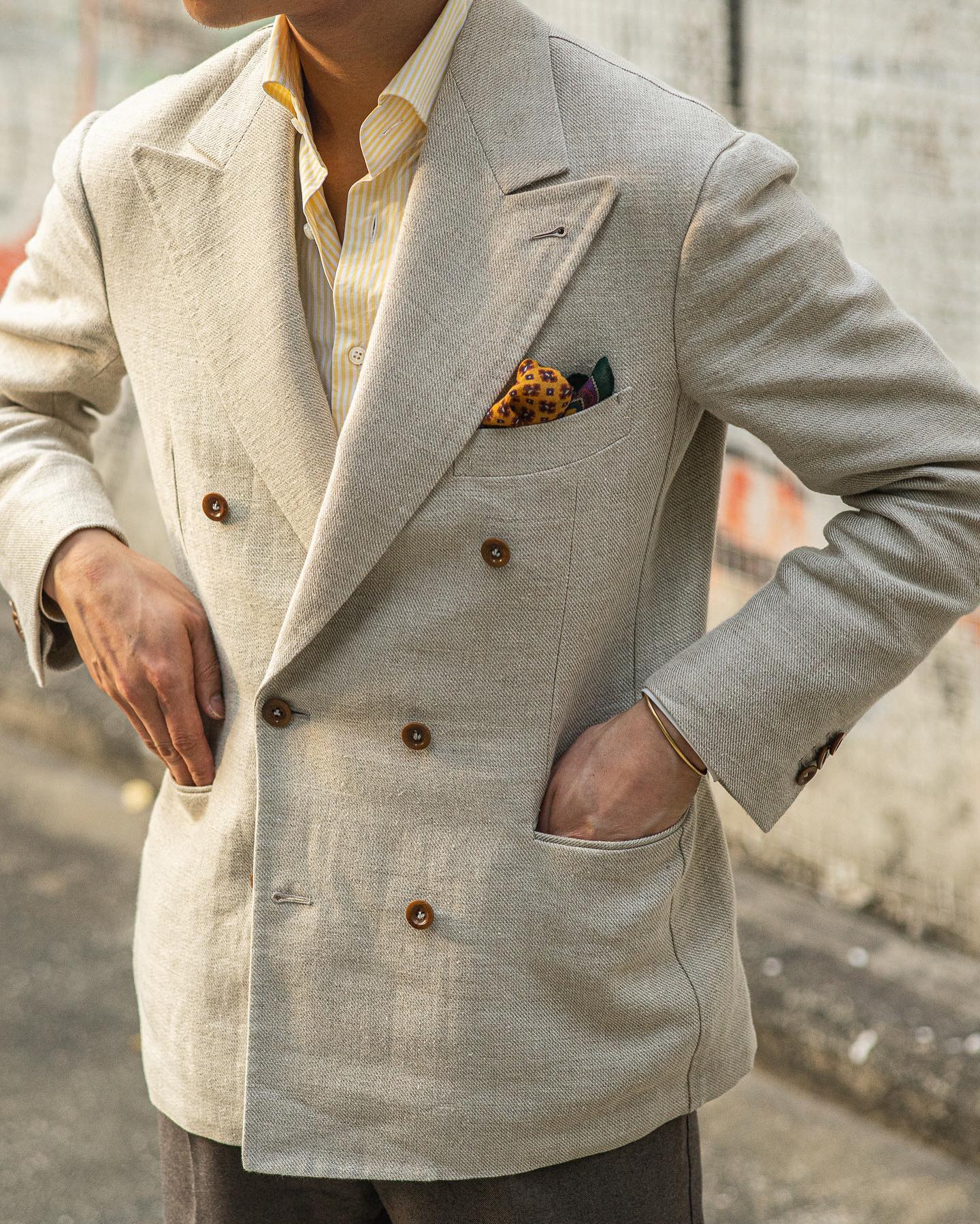 The first brand worth looking at here is The Anthology. They use jetted pockets on both single and double breasted jackets, but tend to favor the double breasted. You'll see more of these cream colored jackets, too, they're plenty of fun.
But what I really want to point out about these is the pocket fisting. Yes, they're using the jetted pockets! You see more of this with patch pockets, but it's a little different with jetted pockets. What were once sleek, barely visible slits, are now in active use. Your hands disappear into pockets most people didn't entirely realize were real. It's actively casual -- you're announcing to everybody that you're using your pockets, and not by accident or on a whim, and you don't care who knows it.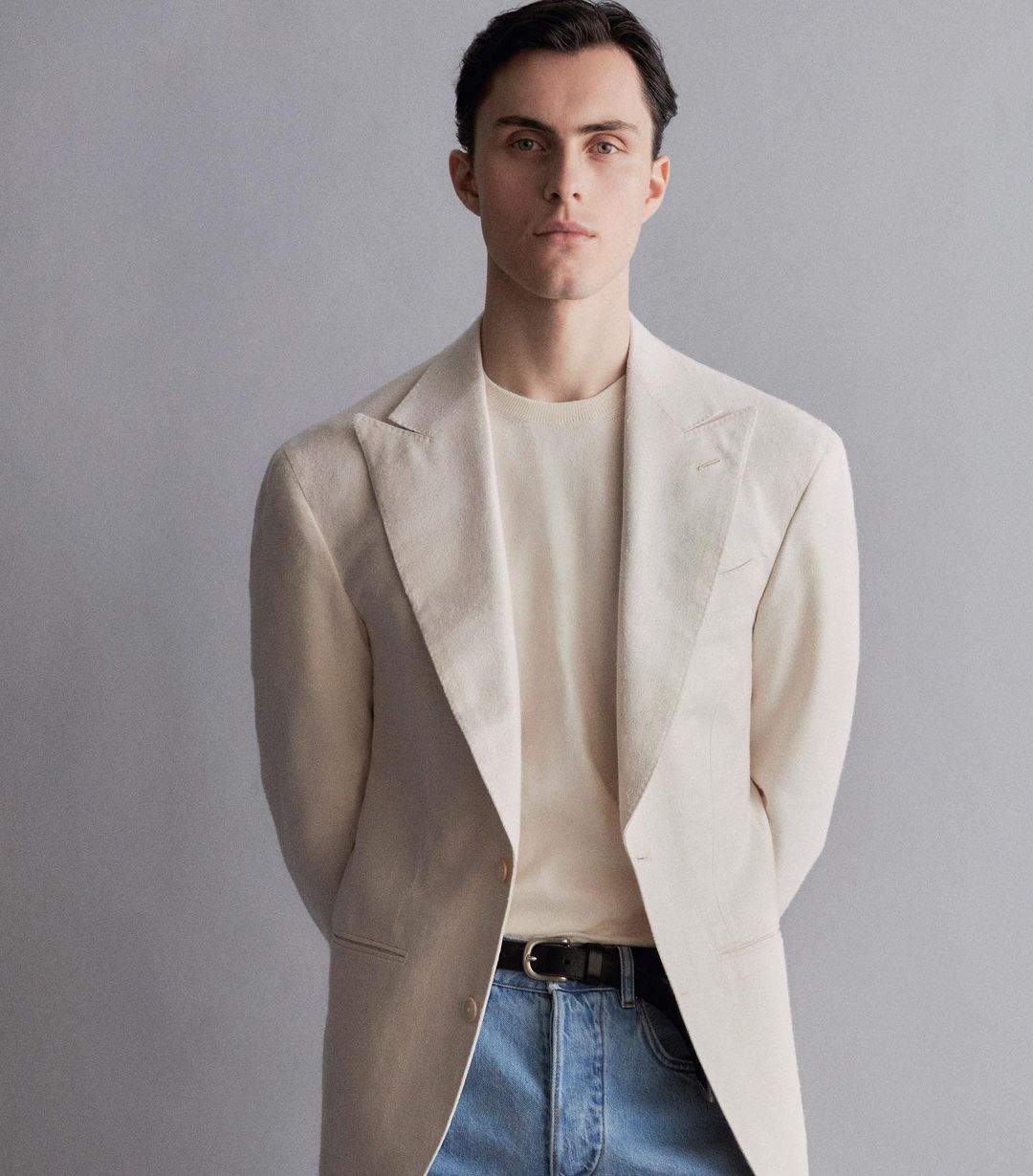 Saman Amel
Atelier Saman Amel takes a simple but strangely radical approach. The sleek cut solid jackets are plain and beautiful. Wide lapels and open quarters give rise a classic hourglass effect, and the tight waist and jetted pockets cinch the deal for a perfect silhouette.
But again, the styling is a big part of what's making a splash. their tonal and monochrome outfits, as well as the denim pairing above, show off the cut but also the color, playing beautifully in the light. Enjoy both.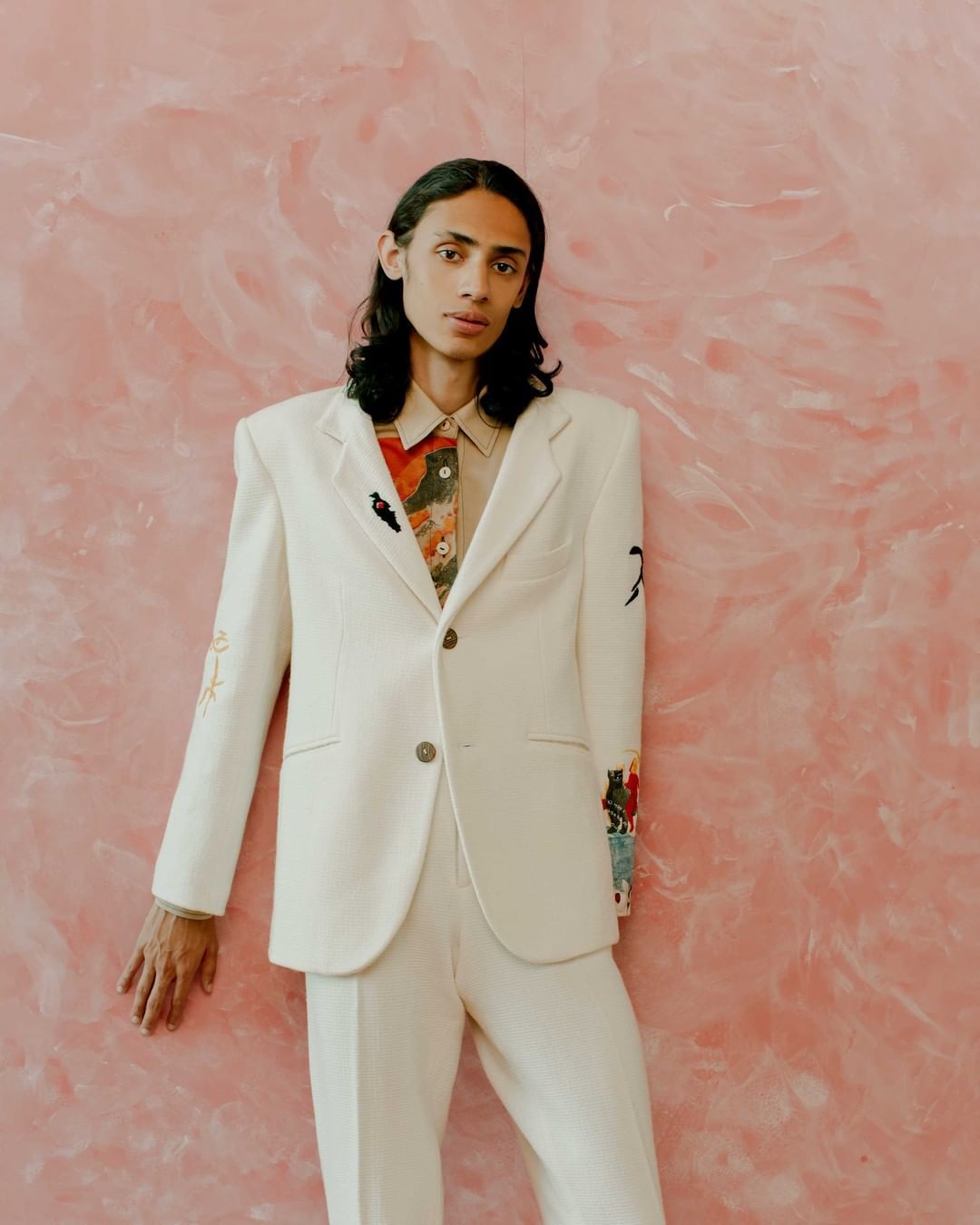 Even More Designers
Tailoring enthusiasts already know about Prologue Hong Kong and Bryceland's. But you might not have noticed the way Bethany Williams was featured in Vogue. Some of her styles are a lot more... complex than a blazer with jetted pockets, but there it is.
Bryceland's does it with a double breasted three piece pinstripe suit. Prologue does it with a tee shirt. With sneakers!
You'll see more designers below -- Haider Ackermann AW '18 and Dries Van Noten AW '15 -- they're not that new a trend. The Dries print is fly as hell, and any interruption by a poorly matched flap or patch would really detract from that.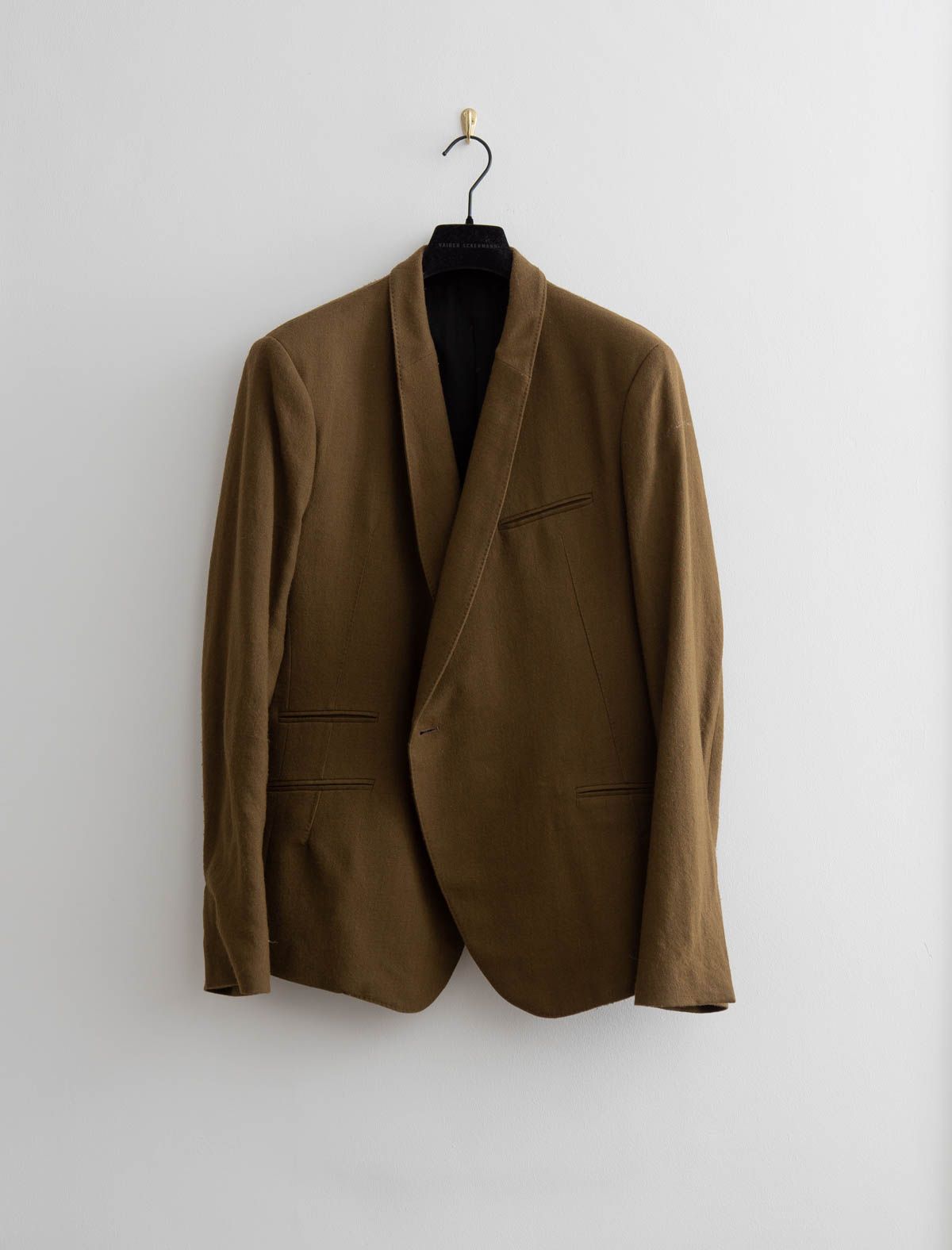 You can dress them up too.
Nothing in this article is meant to imply that you can only wear jetted pockets at the extremes. They're not all formal or casual; you can try them out in business environments. Two grey suits and a preppy look below prove that.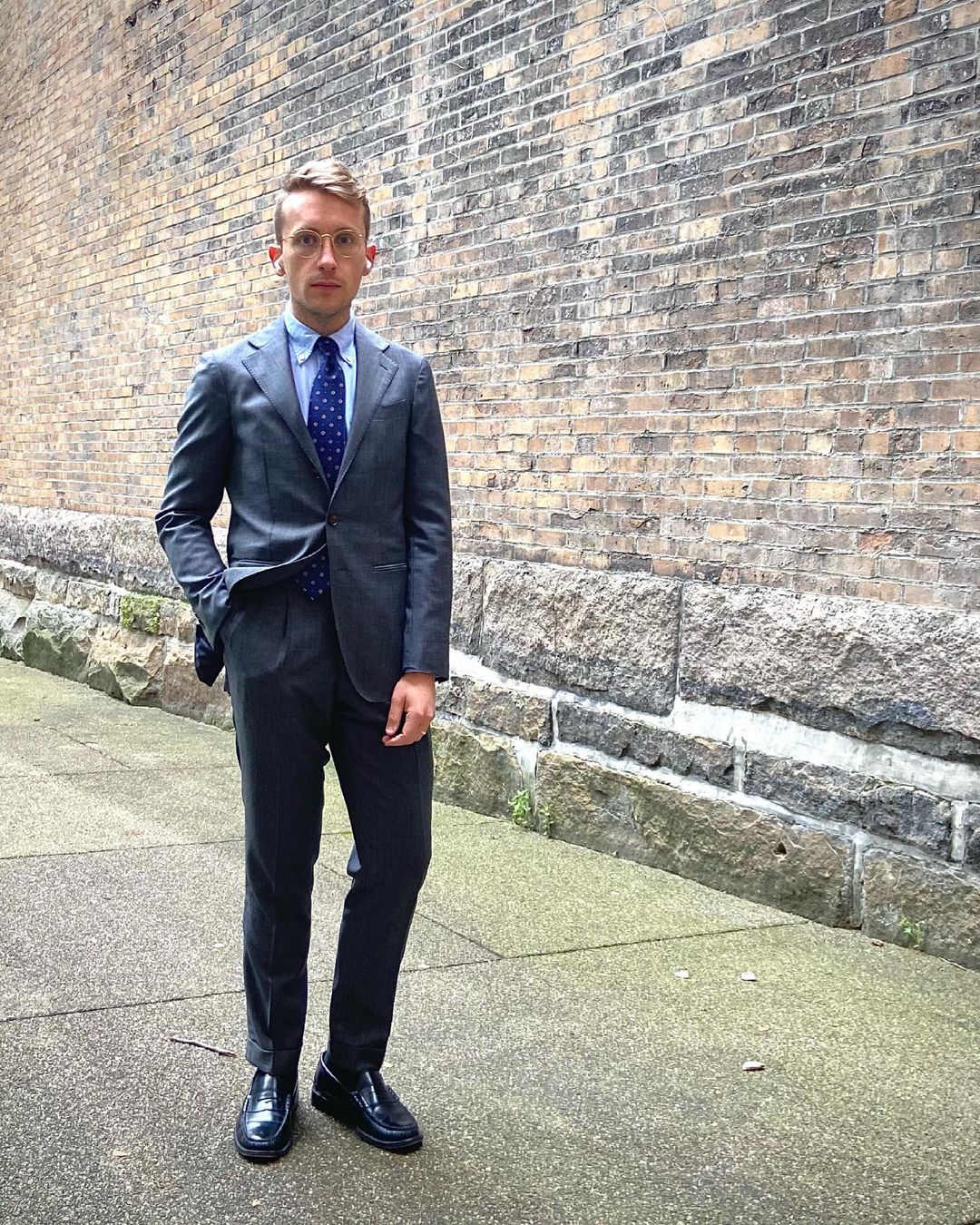 Conclusion
Some of you might still be skeptical about how you might use jackets with jetted pockets in a casual way. Well, I have good news for you! You can try it out for free. All of your flap pocket jackets can be jetted. Just tuck 'em in.
So try it out. Try it in something sleek, or minimal... Try it on your most hourglassy jacket. Try it with a tee shirt, try it with jeans, try it with a boring grey suit at work -- you see it all here.
Or just try it because you're over flap pockets. Don't let this unsung option stay unsung. Give it a chance, and have fun!