Why I Love Silk Scarves
You can argue that there's a certain femininity to silk scarves, and there certainly can be. Whether you appreciate that or not, I think it's easy to argue that they're *super fucking cool*. So I'm making the case.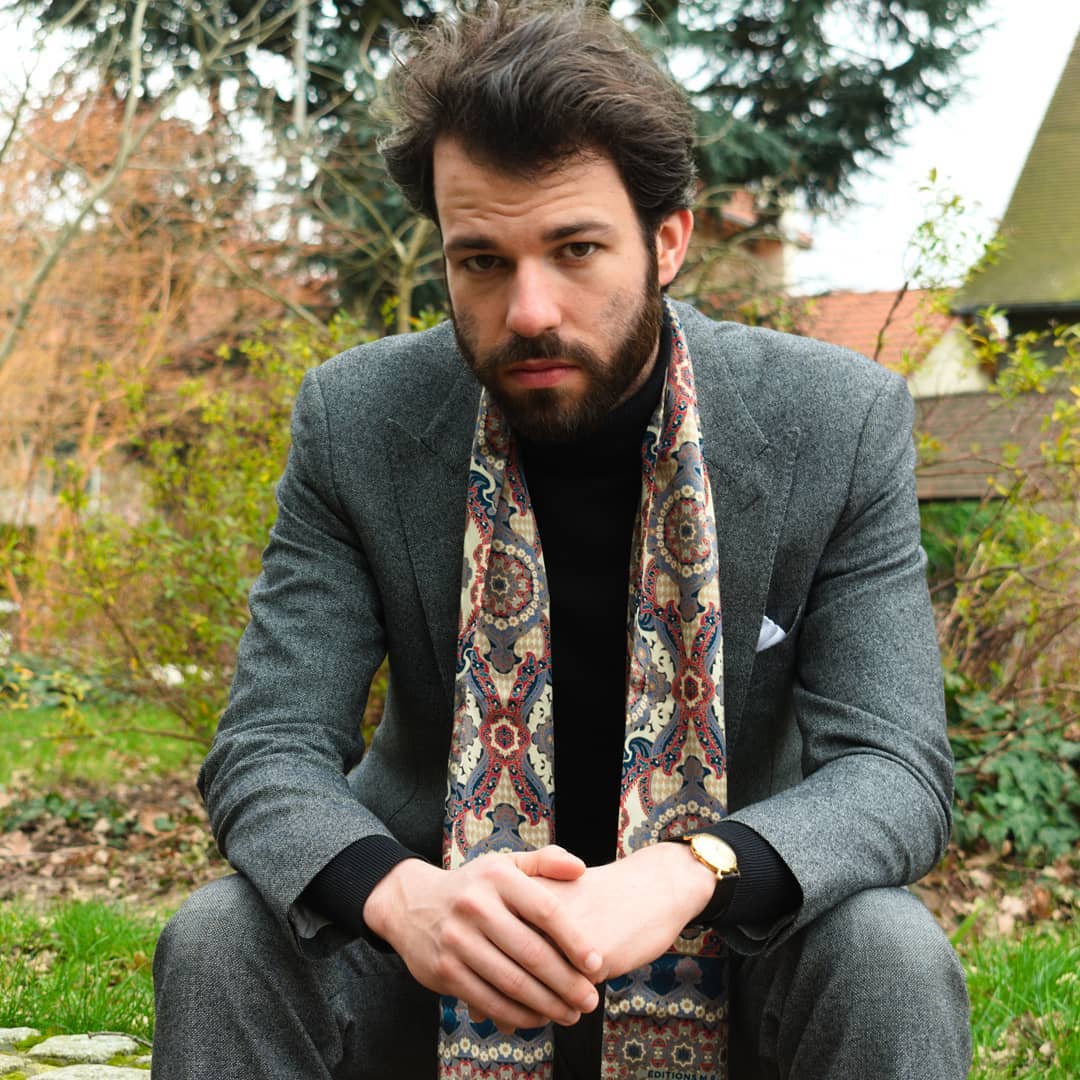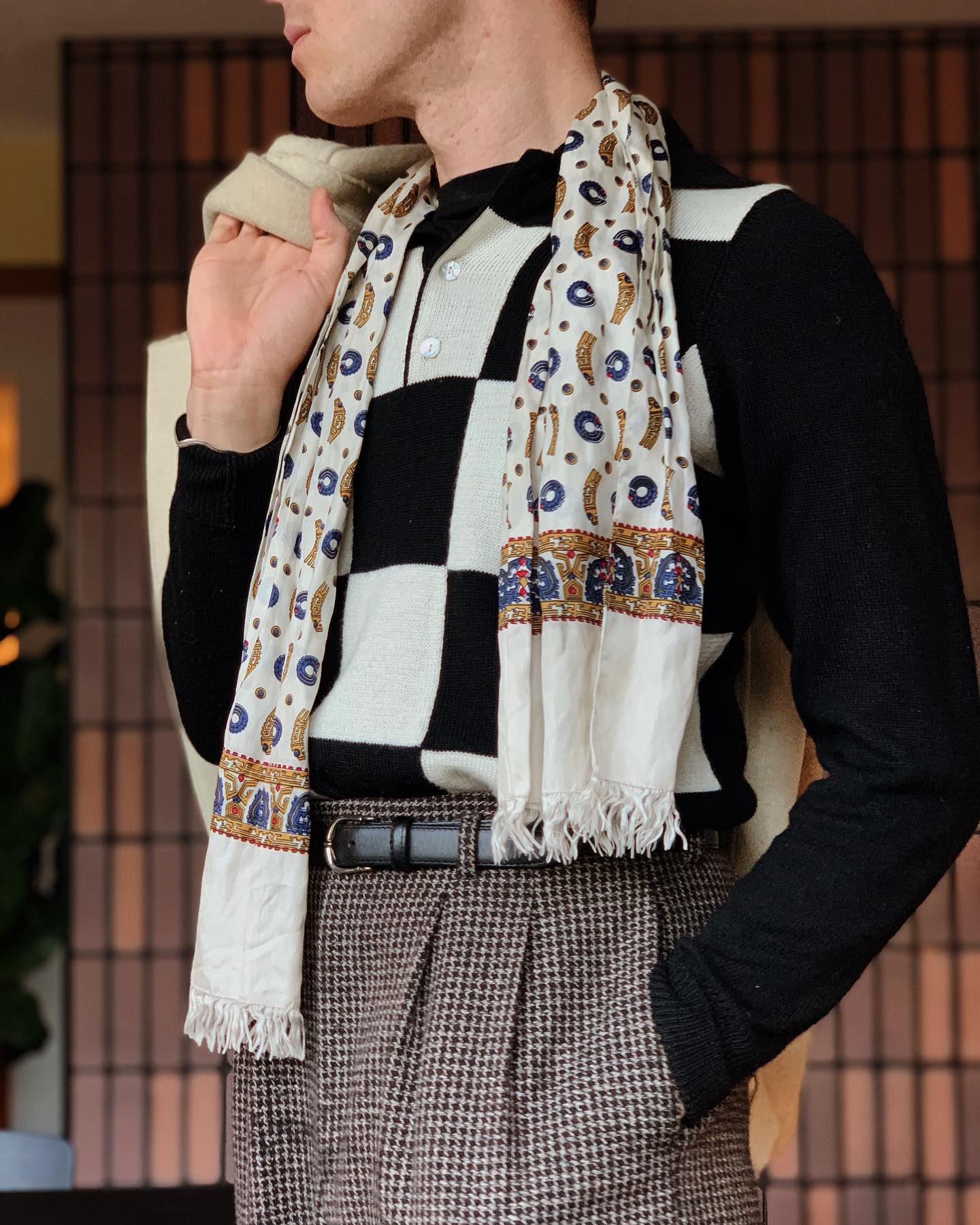 [[imgur link for the illiterate]]
Ties are getting harder to wear. Fewer and fewer occasions call for them, and they're increasingly associated with extreme formality, stuffy old men, and even nerdy menswear try‑hards. I still wear them, just not as often as I want to.
But silk accessories still have a certain irresistible draw. Some colors and patterns just look great in silk. It's shiny, and flows beautifully. And unlike silk shirts, jackets, and trousers, which are delicate and require frequent, expensive cleaning, silk accessories sit far enough from the skin and far enough from the elements that nothing is necessary.
On top of that, while you can knot a scarf, you also have the option to drape it over your jacket, or in between layers. A tie is fixed under a shirt collar, and demands a certain type of knot, but a scarf is one of the most flexible things you can wear.
You can argue that there's a certain femininity to them, and there certainly can be. Whether you appreciate that or not, I think it's easy to argue that they're super fucking cool. So I'm making the case.
Note that I initially put this guide up on Instagram. Instagram guides are silly for a lot of reasons; Ghost is better. Also note that I've left some juicy details in photo captions today, so don't skip them!
So let's lead off with my cover photo -- @g_tandre in big medalllions, a black turtleneck, and a gray suit.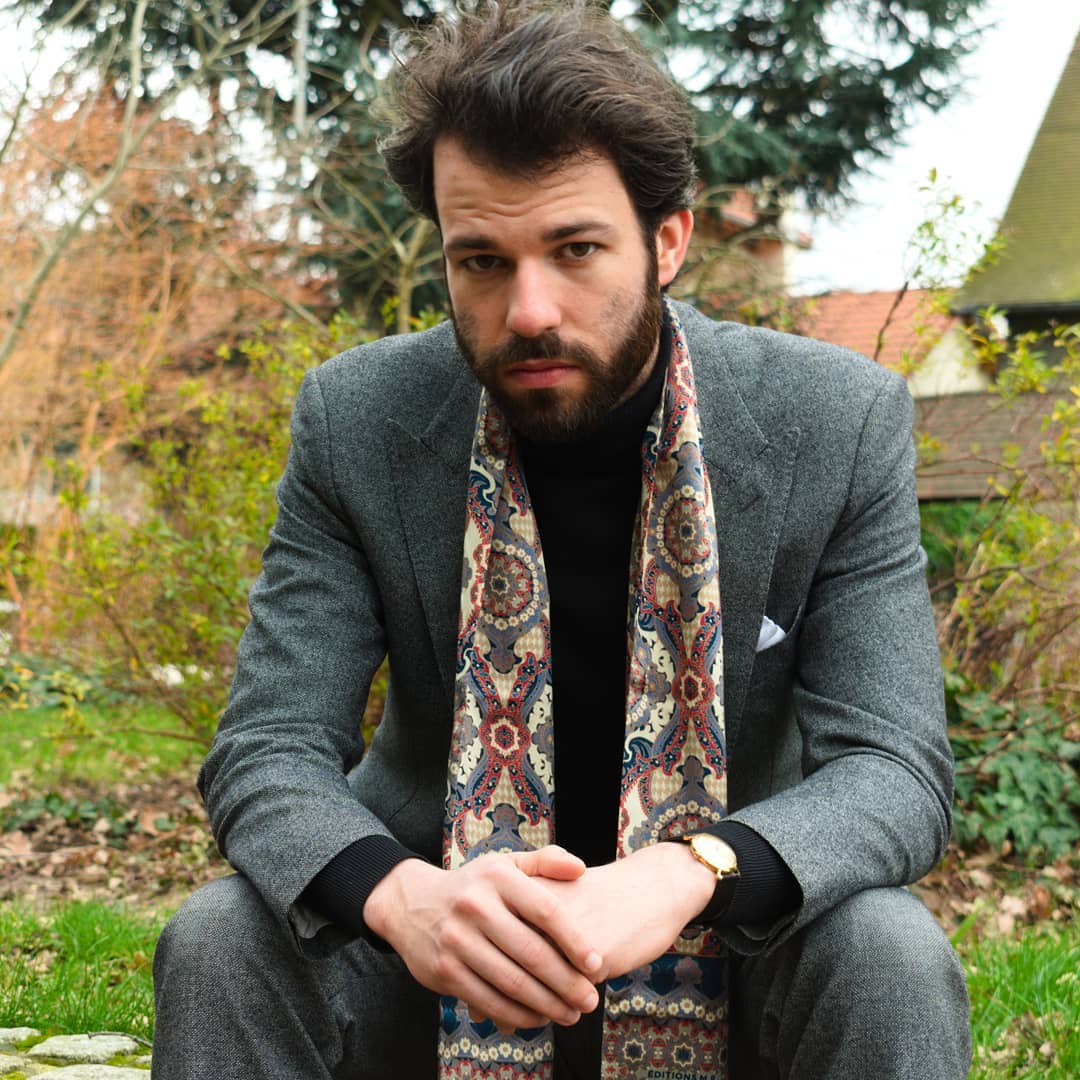 I love big medallions. Paisley and polka dots are boring. These huge things are abstract and unique in the best ways. Paired with a gray suit and unremarkable turtleneck, the scarf does all the talking, and it says everything it needs to say.
"But I don't wear suits," you cry! "I'm a lazy fuck, I never want to dress up!" Well good! Scarves aren't ties, and luxury doesn't have to be hard work. Lazy Luxury is on the table.
By Drake's
Before it was known for ties, Drake's started out making scarves. Glorious silken things at the top of the market.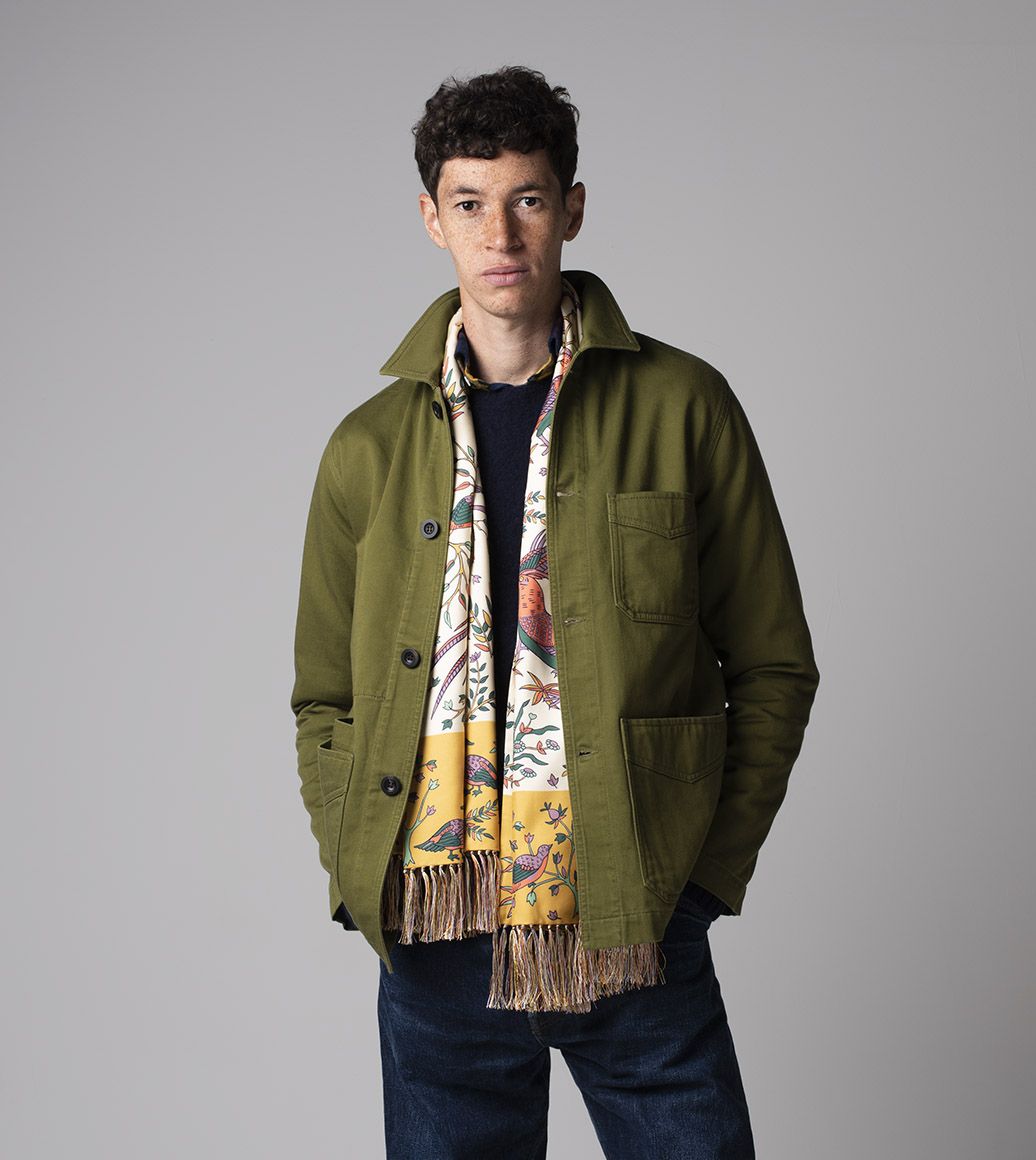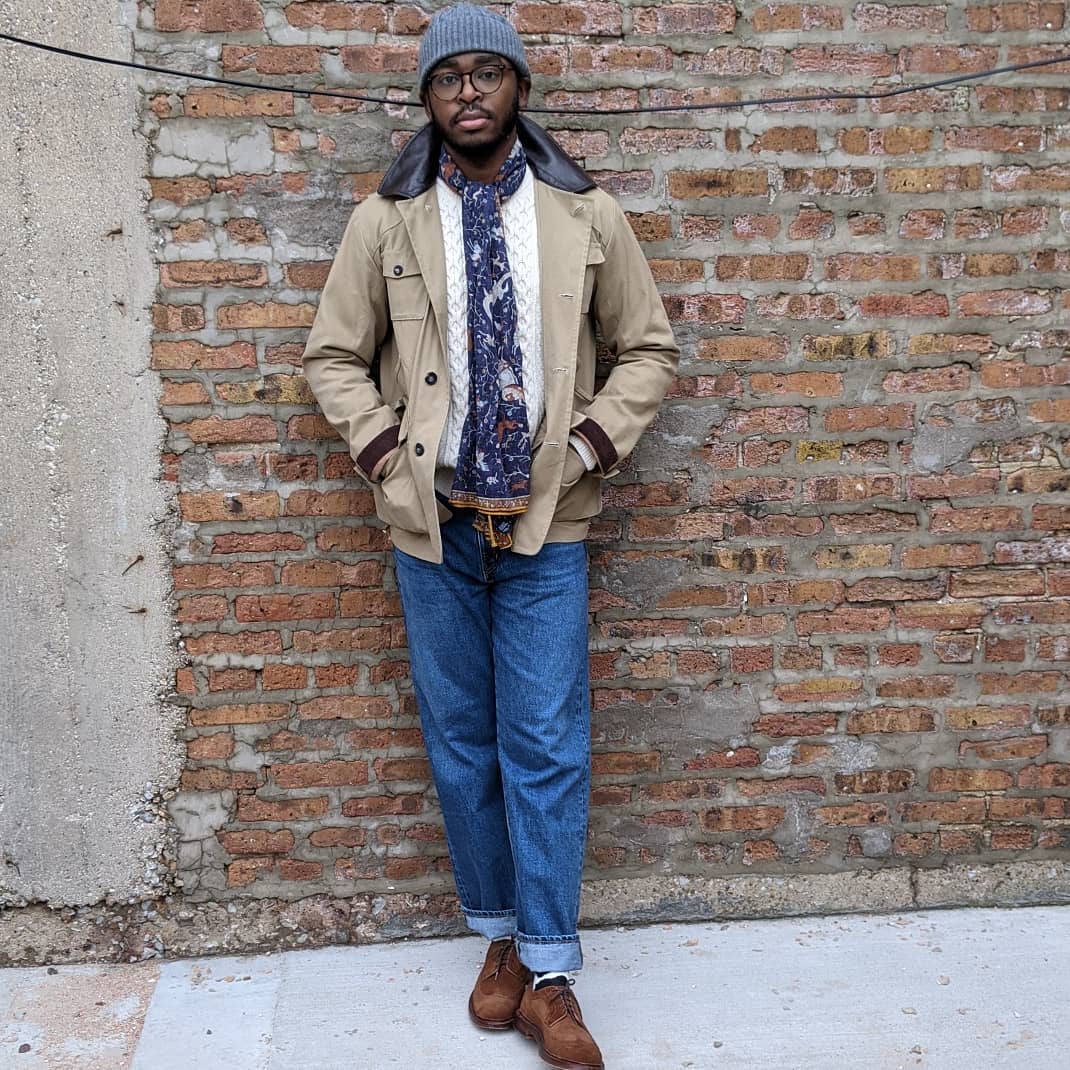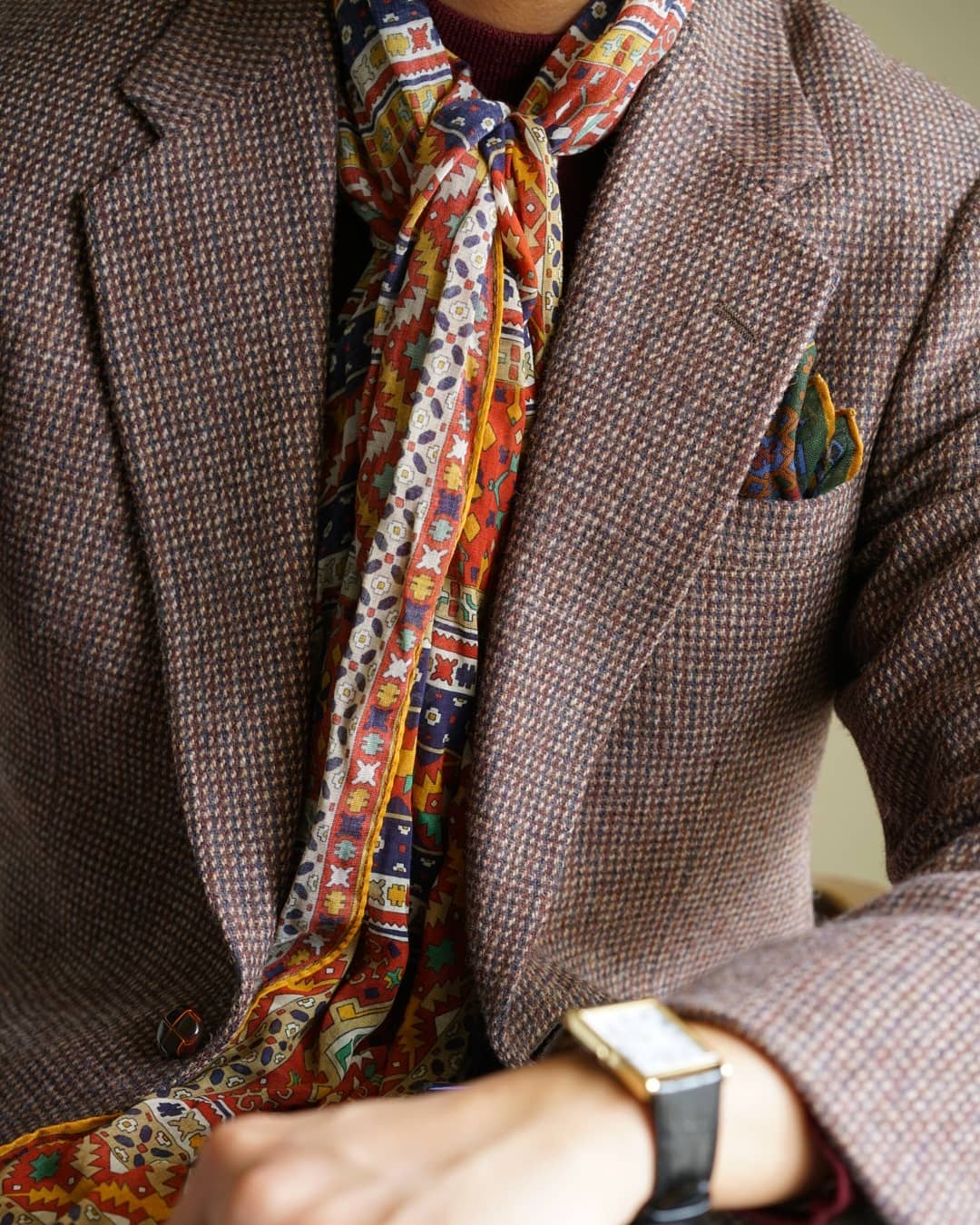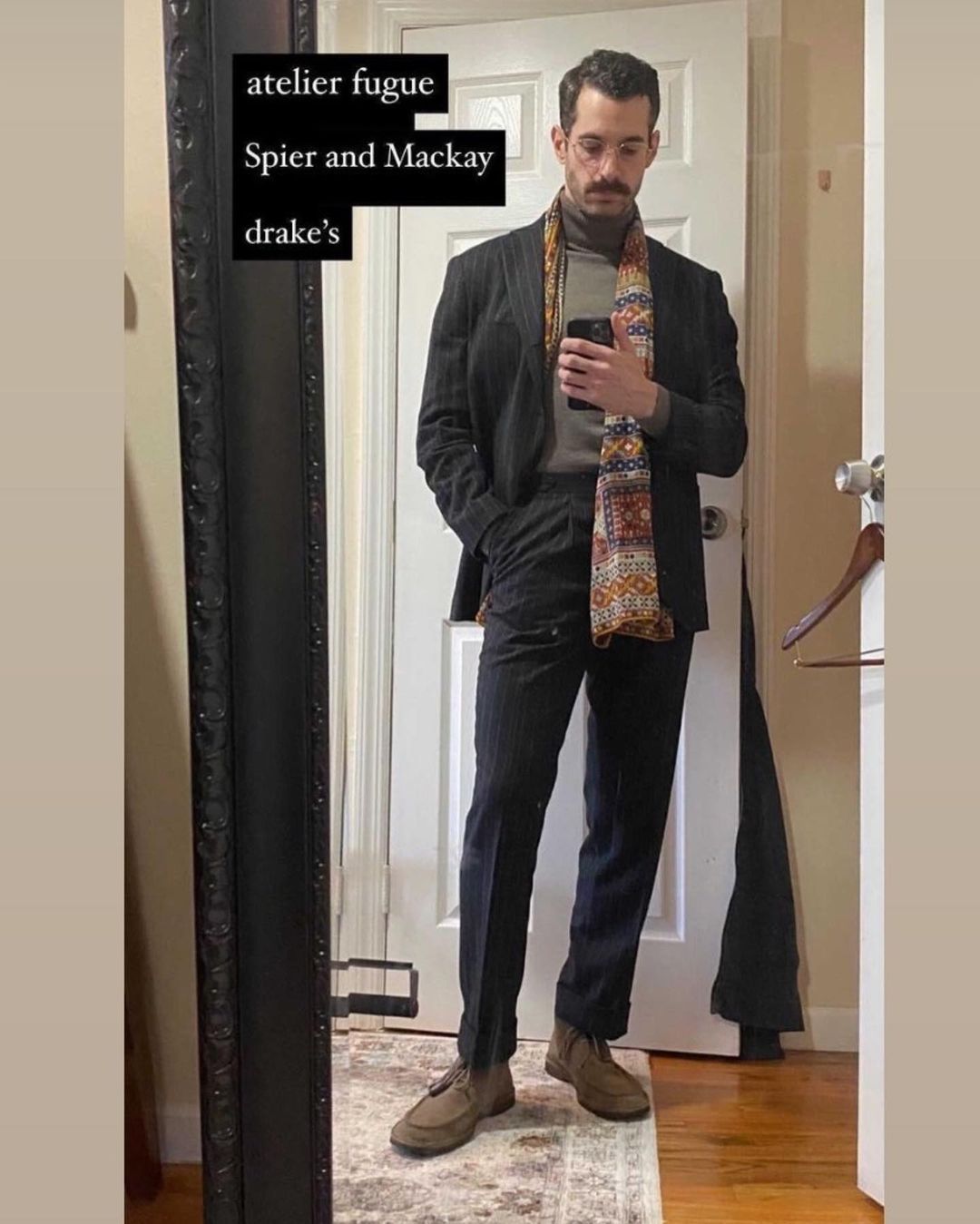 In Eveningwear
Then we can, and should, talk about eveningwear. That may be the most... classically appropriate use of a silk scarf. Of course, you already have a silk bowtie and silk facings, but here's a secret -- you can never really have too much silk in eveningwear.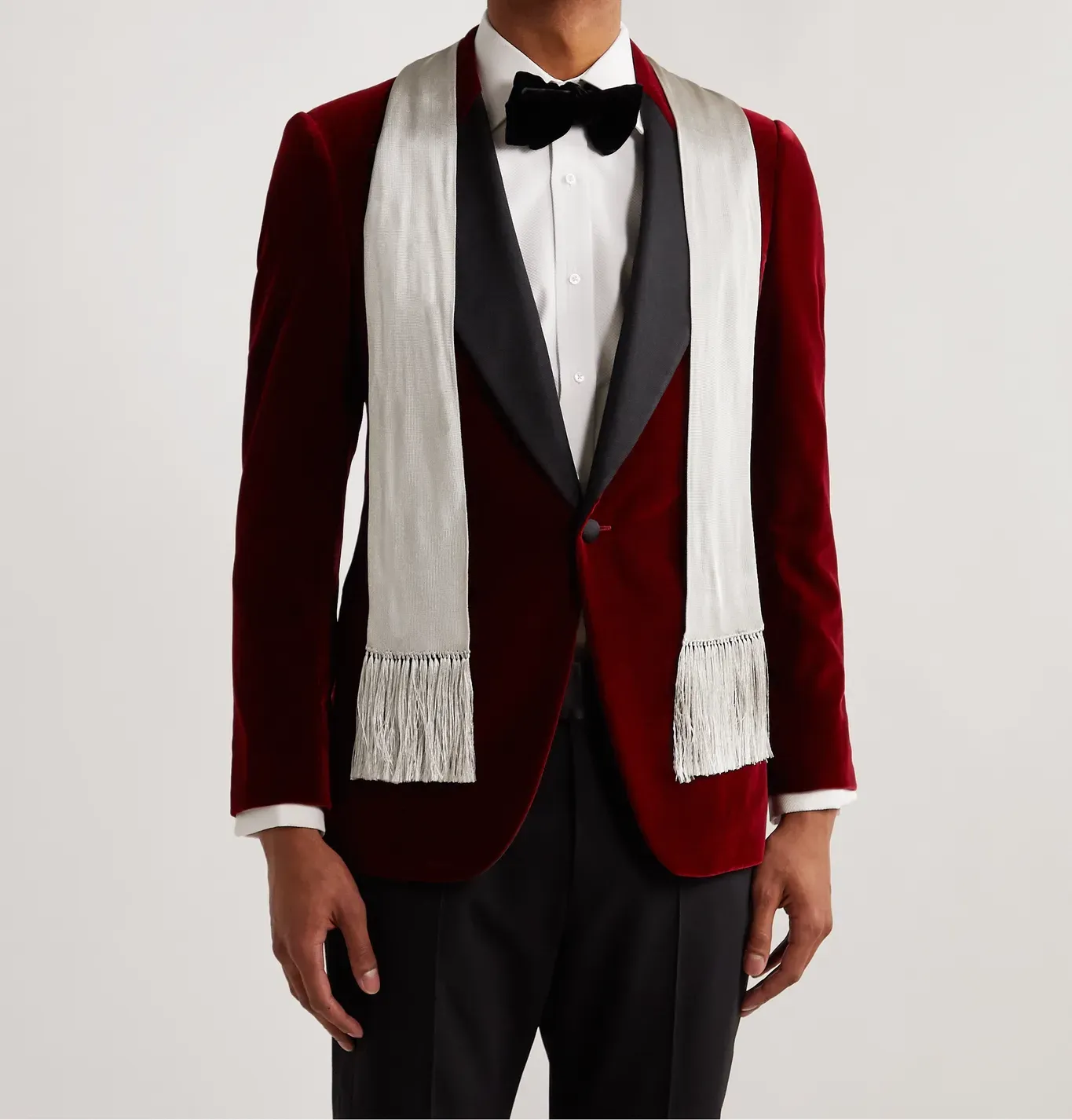 I often seek to draw inspiration from eveningwear and try to put it into more practical, day-to-day applications. Eveningwear is menswear at its most luxurious. Velvet and silk, everything sleek and shiny. So let's see if we can channel that!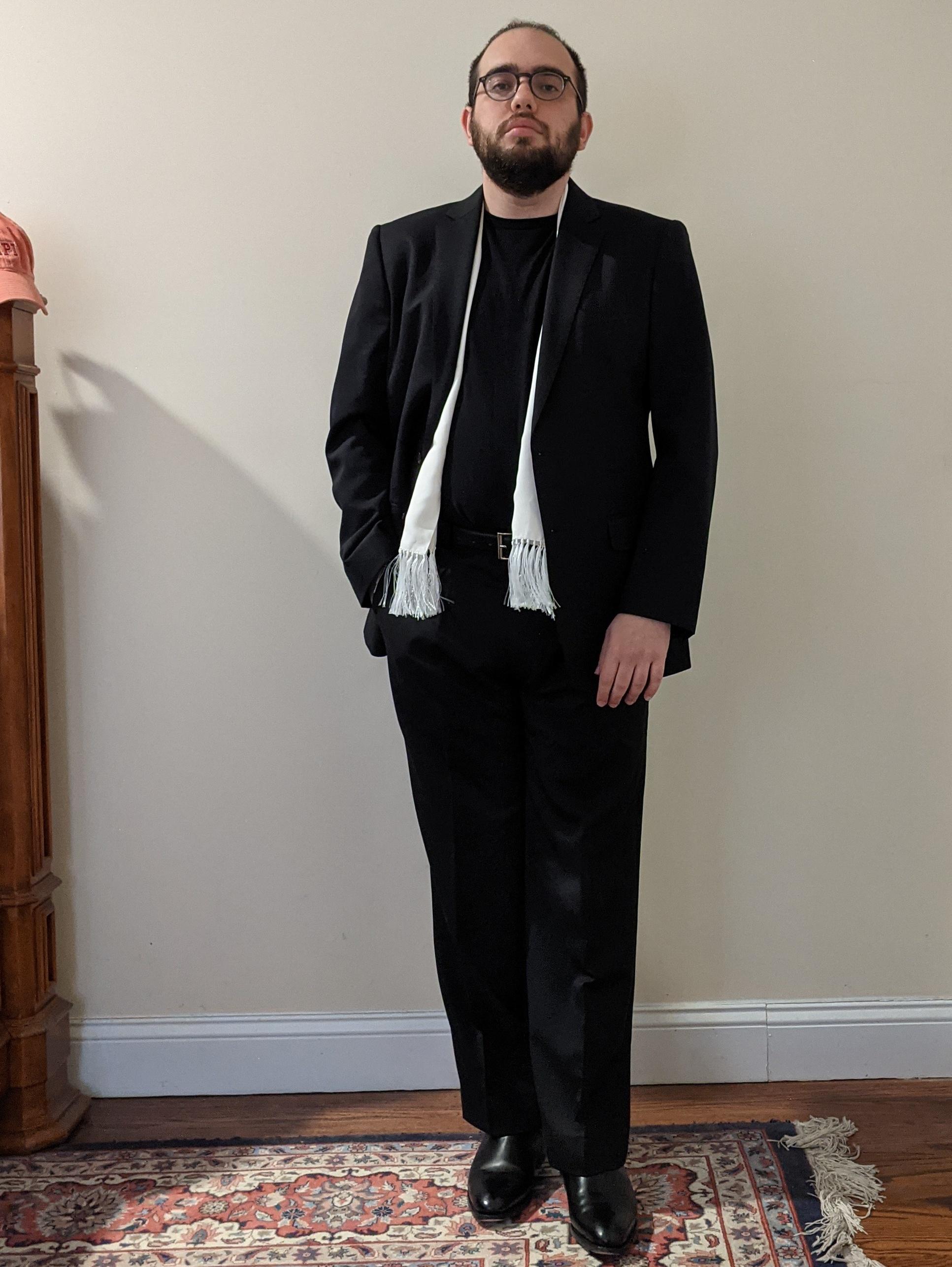 Knotted Up
I prefer to see the full length of silk drape, but some people wear these scarves with shorter knots. Ethan M. Wong is one of those people. He describes a philosophy of Jaunty Scarves -- fun ones he tends to wear like below.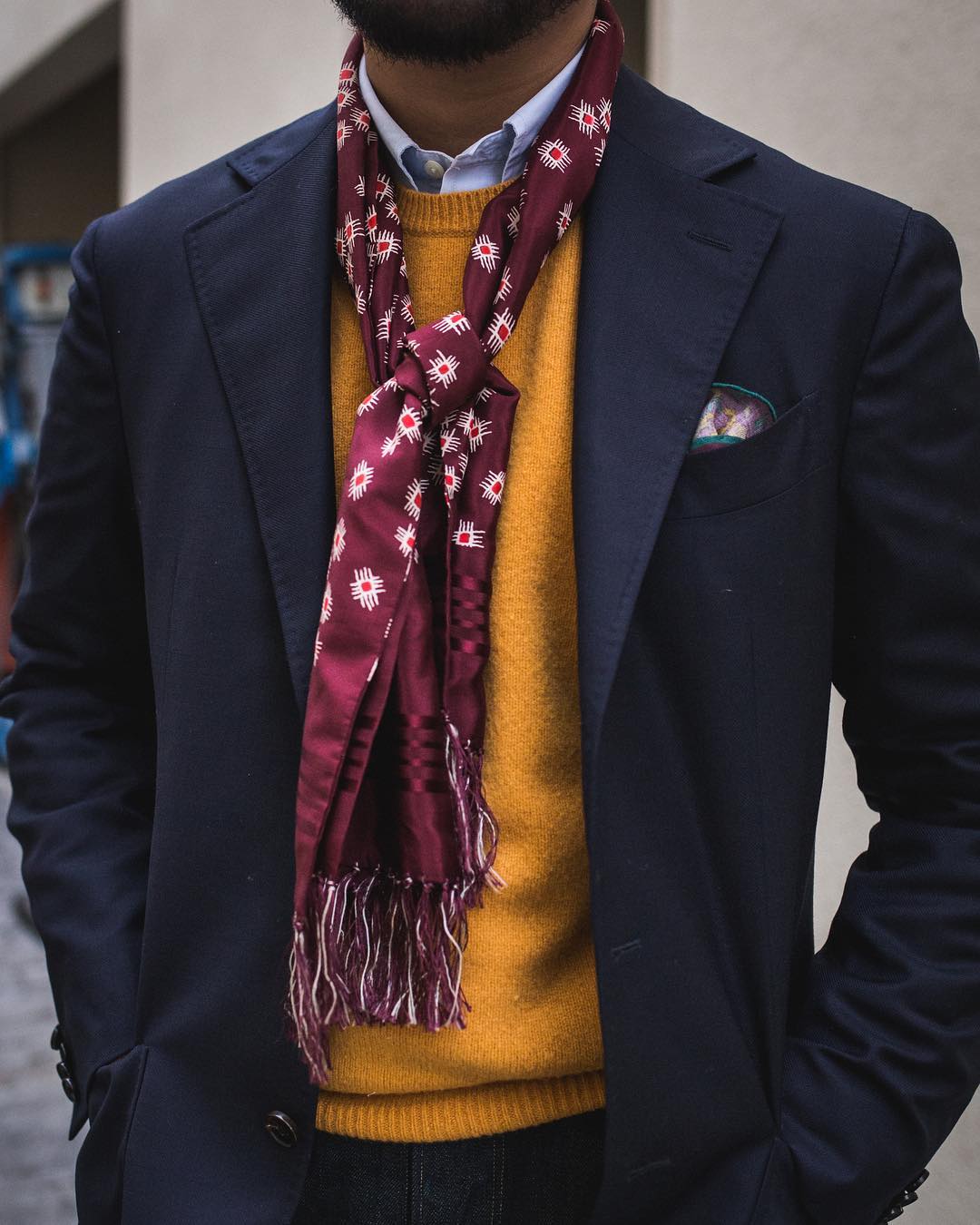 Taken to an extreme, these knots start to look like ascots. I don't like that -- I think it makes them corny. But Daniel Craig disagrees.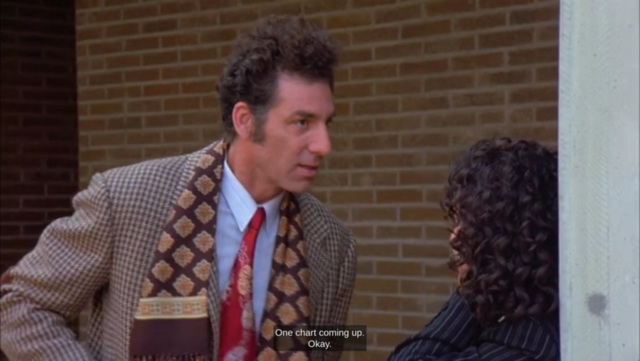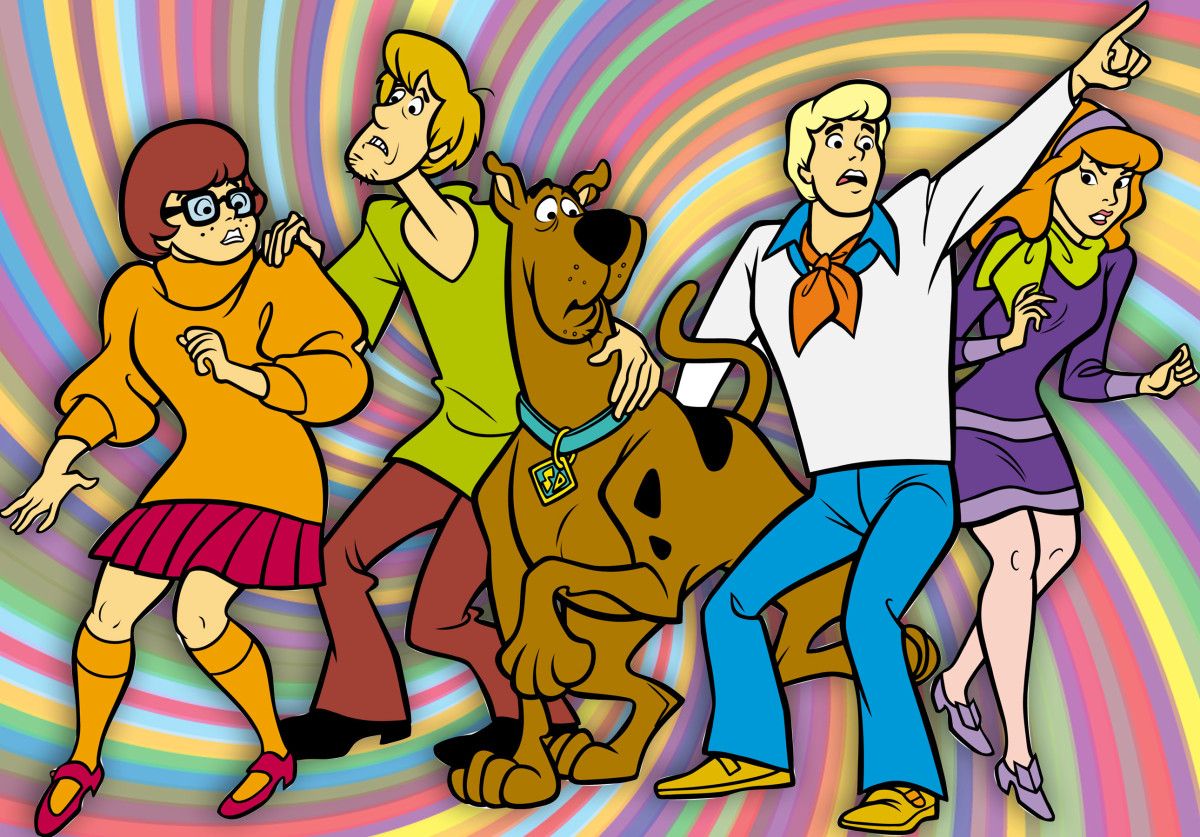 For further reading, please see Put This On here and here, and Street x Sprezza here.
Drake's is the gold standard.
Hermes, Turnbull & Asser (non-tracking link), and Tom Ford (non-tracking link are certainly respectable alternatives.
Haider Ackermann, of course. Good luck finding them.
Paul Stuart and Ben Silver for a bit of the old world.
Tootal, for budget options. I usually put the budget options at the top, but compromises are clear here; they aren't all even real silk. A great silk scarf often costs more than this from a thrift store. The second Put This On article above discusses the history of Tootal in greater detail.
I got mine from SuitSupply, but it seems they're not carrying silk scarves anymore.
Now enjoy the rest of these photos.