Made to Measure and Bespoke Tailoring in New York City
Note that this is mostly just a directory listing. There's a lot of guidance out there about how to pick a tailoring house. All I'll note is to try not to get lost in quality -- if you're going to splurge on a bespoke tailor, you have to appreciate the house style.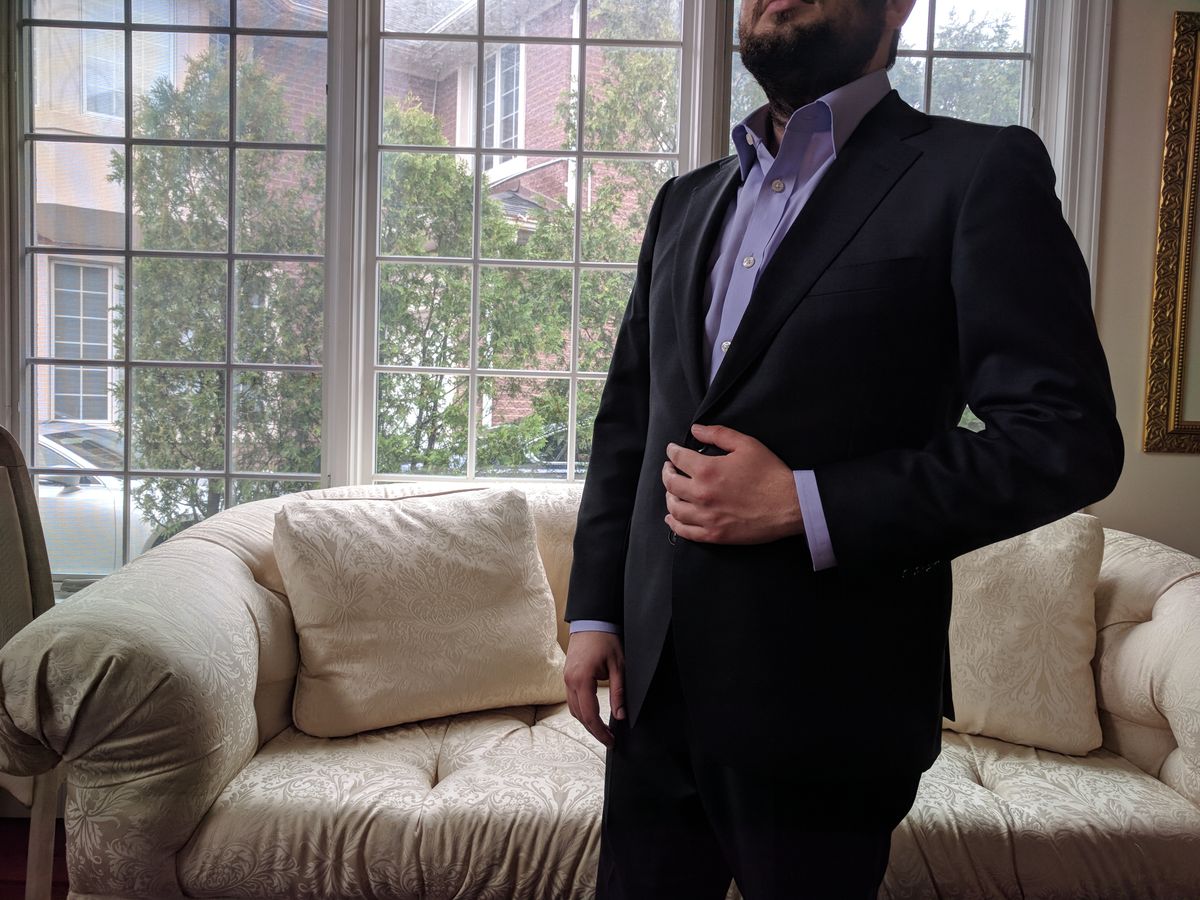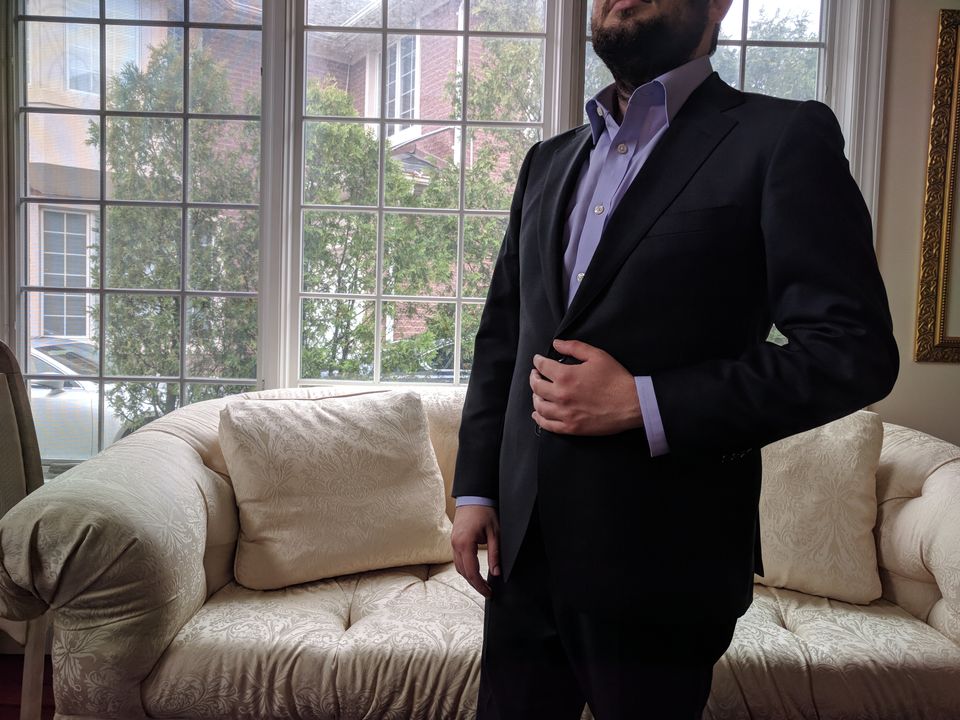 This article is a perpetual work in progress. I would appreciate any feedback I can get. I'll try to keep it up to date for a long time.
New York City has a lot of options for custom-made tailoring. I've compiled a list of as many options as I could pull together. There are some good online options out there, too, but I limited this list to in-person options.
Note that this is mostly just a directory listing. There's a lot of guidance out there about how to pick a tailoring house. All I'll note is to try not to get lost in quality—if you're going to splurge on a bespoke tailor, you have to appreciate the house cut and other styling details. If you don't know exactly what house style you want, start with an MTM, follow bespoke tailors on instagram, and see what you learn over time.
Prices are to the best of my knowledge—not many bespoke tailors advertise their prices online. I'm trying to keep the list adjusted for price increases, but it's very hard to track. If you have any corrections or critical additions, please do let me know.
Made to Measure tailoring in NYC:
Sorted roughly by price. Within MTM, fabric, quality, value, and customer service are worthwhile considerations, but don't ignore styling! You should like your suit! Also note that in many MTM shops, you will be dealing with a salesperson and not a real tailor. Tailors are better at measuring, spotting adjustments, and making changes on the spot. Salespeople are better at convincing you to spend money.
Bespoke Trunk Shows
Traveling tailors will come through New York City fairly often. Some of these options are truly great, and you should consider the breadth of your options fully. Derek Guy has recommended some options that he thinks are better than many of those with a permanent presence in NYC.
Generally, you will either want tailoring following a British or Italian tailoring tradition.

For British tailoring, consider, among others, Steed. See this article on the drape cut.
Italian tailoring includes Neapolitan, Milanese, Roman, and Florentine tailoring, but... You're probably thinking of Neapolitan tailoring. Generally, Italian styles tend to be less structured, often lighter, and often slimmer (within the category of quality bespoke tailoring). Excellent travelling options include Sartoria Solito (very slim). Alternatively, consider I Sarti Italiani—they still make slim suits, but they also have a fuller cut with Peter Zottolo that I'd highly recommend. Also note that ISI is very affordable for its level of quality, with suits in good fabrics starting around $1600.
American tailoring, for the sake of completeness, will often mean a sack suit. French tailoring tends to either be more fashion-forward, or else fall somewhere in the middle ground between British and Italian tailoring.

Derek also mentions Rubinacci, WW Chan and Anderson & Sheppard.
The Anthology does Bespoke starting at $2800.
The Armoury and Leffot host some trunk shows.
Bespoke tailoring in NYC
LNC Tailor. No real web presence, but very affordable. 83 Baxter St #B. Reported at $1000 for labor if you bring your own fabric.
Albert Lam. Minimal web presence, also very affordable.
Custom Men claims to offer Bespoke suiting in starter fabrics at $1500. They made me a suit, and whether or not it's technically bespoke is... a complex question that will have to wait for my full review.
Cad & The Dandy's bespoke offerings start at $1700.
Robinson Brooklyn. Suits starting at $1800, made in Williamsburg.
New & Lingwood has a location on the Upper East Side that makes MTM and bespoke shirts, suits, and dressing gowns. Bespoke shirts start at $275.
Brooklyn Tailors starting at $2000.
Bhambi claims to do bespoke somewhere in the low $2000s, and that's about all I know.
Michael Andrews Bespoke starting at $2000.
Silvano Tailoring, starting at $3000 for a full bespoke suit, or $2300 for semi-bespoke (skipping the basted fitting). Shirts starting at $350.
J. Meuser, Bespoke suits start at $3450
Tiefenbrun. The tailor is a rabbi. Their DBs are really good.
Alexander Black. Bespoke starts at $4500. Will visit your home or office. Trained with Rory Duffy, now works with a seventh-generation tailor in Brooklyn.
Huntsman does bespoke starting at roughly $4800.
Sartoria Gallo (Eric Jensen)
Miller's Oath, starting at $5200 for a bespoke suit. Notably, a bespoke sportcoat is $3200.
R. Manocha offers a wide variety of MTM, Bespoke, Semi-Bespoke and custom items. Bespoke suits start at $5795
Sartoria Vestrucci (Tommaso Capozzoli)
Reeves (David Reeves)
Genuardi (Joseph Genuardi)
The Armoury does bespoke with a lot of brands and they're all very expensive.
Turnbull & Asser (non-tracking link), known for shirts.
Duncan Quinn starting at $6000 for a suit.
Paolo Martorano Bespoke. Full bespoke suits start at $7500. Shirts from $600.
Leonard Logsdail, starting at $7,900 (as of this video).
David Lance. I am not sure if they're still in business, their social media has been very quiet. As of this video, they were charging $7,500 and up for suits, but that was quite some time ago.
I believe Oxxford does both MTM and Bespoke. RTW starts at around $4000, though, so don't expect to get MTM for cheap. Considered the best suits in the world, in terms of handwork—however, note that, in bespoke tailoring, styling should be a major factor, and Oxxford's cuts may leave something to be desired. Made in Chicago, flagship store in NYC.
Brioni. Expensive.
Kiton and Loro Piana seem to have either MTM or bespoke offerings. They will be hilariously expensive.
Thank you to breakaway01 from Styleforum, and Derek Guy of Die, Workwear! and Put This On fame.
For guidance on which brand is right for you, feel free to contact me (Instagram works), or see: