'stache
Moustaches are tricky. They can give hipster, old-timey porn star, or, worst yet, cop vibes. Some guys can make them work. I'm not sure why. Get ready for some pure inspo.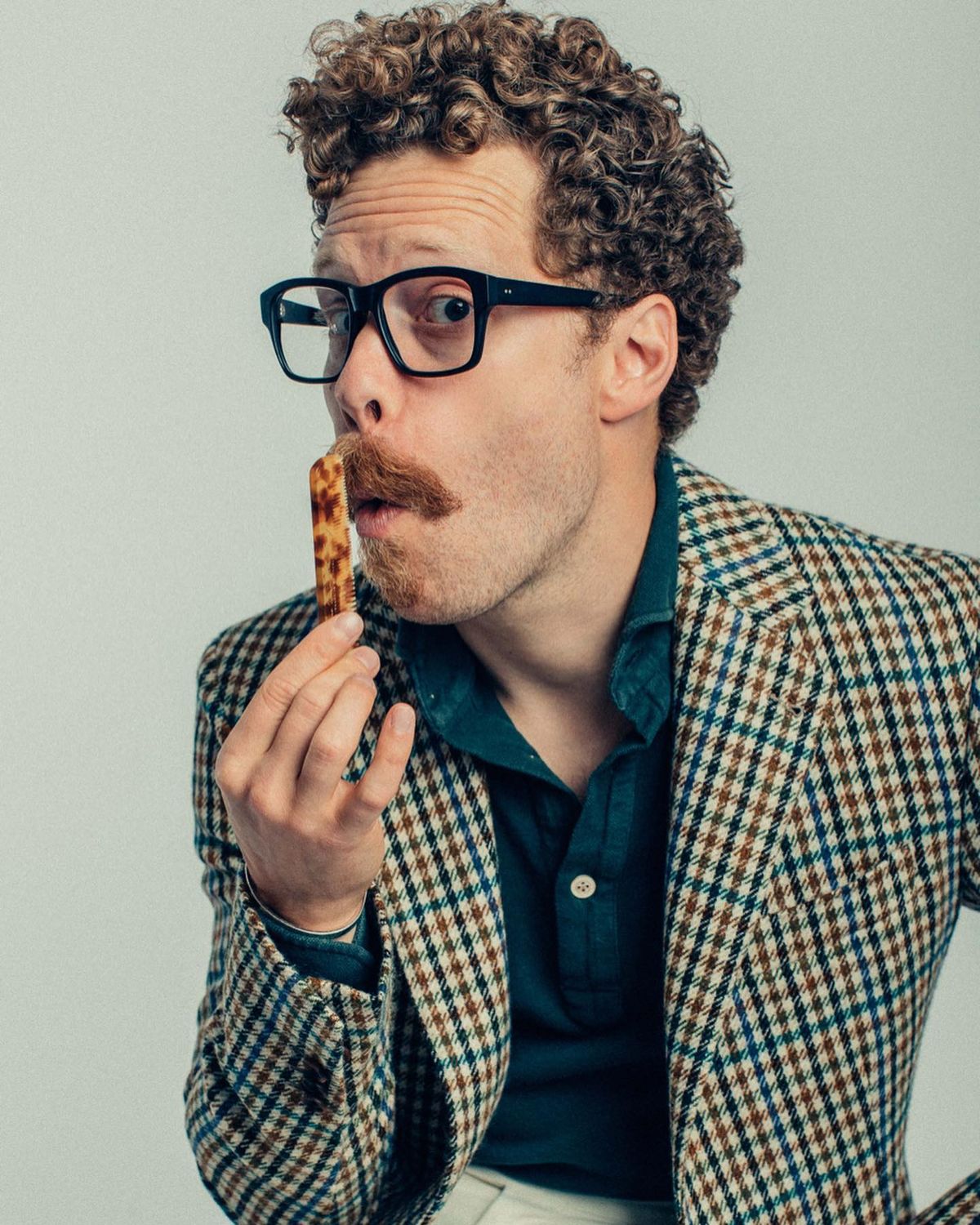 I'm a beard guy. I'm fairly certain you'll never see me go for a moustache. They can be hard to rock without making people think you're a hipster, an old-timey porn star, or, worse yet, a cop.
But I've seen it work. Some guys do it by leaning into the above styles, and some pave their own vibe. I'm not sure why, and I definitely care more about clothes than moustache styles, so... get ready, this is going to be a fairly pure inspiration album.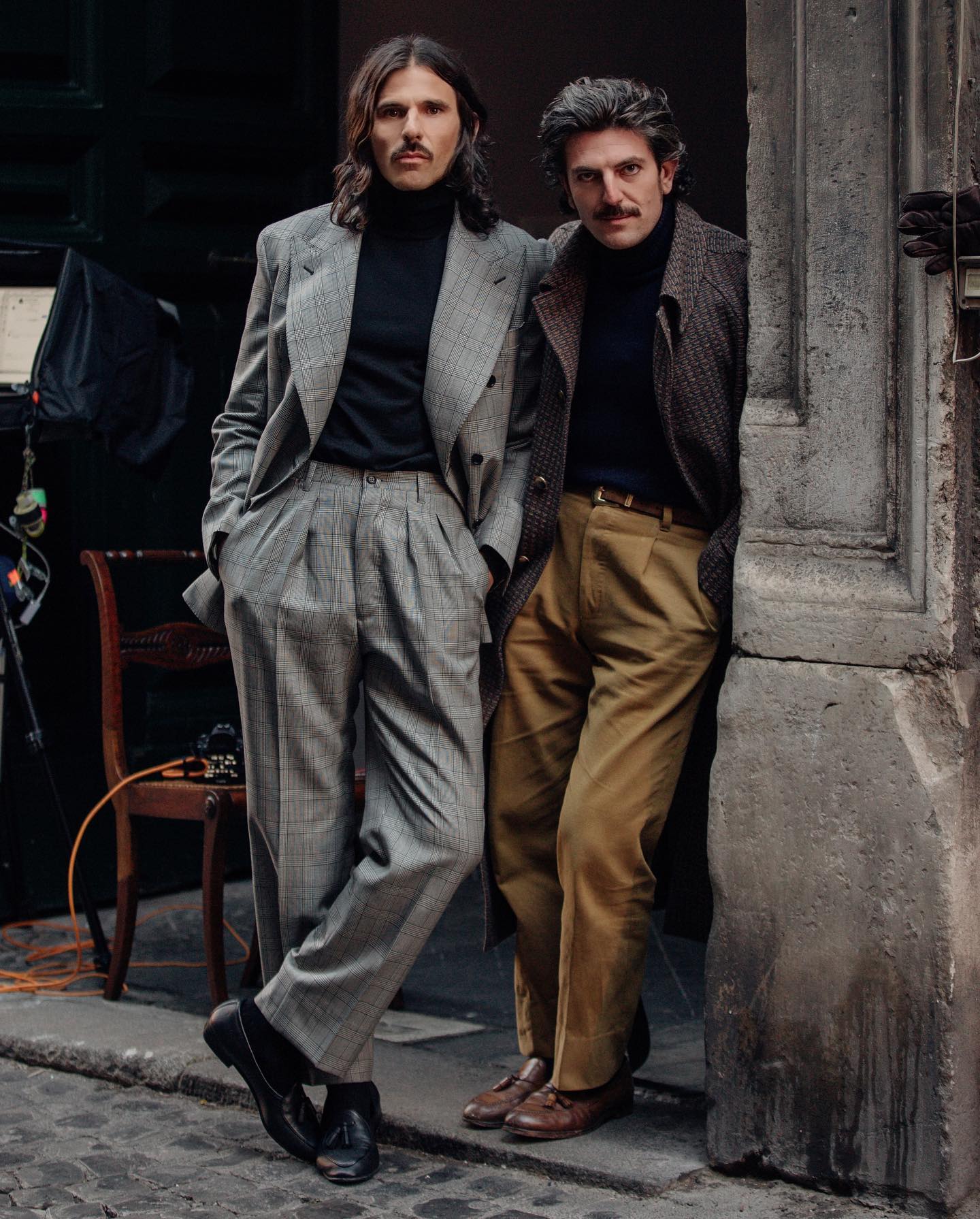 To me, Gerardo gives old Italian movie star, whereas Mark Maggiori... is kind of just a pretty man. Gerardo runs Sartoria Giuliva, and Mark models for them (and also paints pretty western-themed paintings).