Dress Code Gift Guide: Holiday 2021
Chanukah is right around the corner, so here's a gift guide from Dress Code.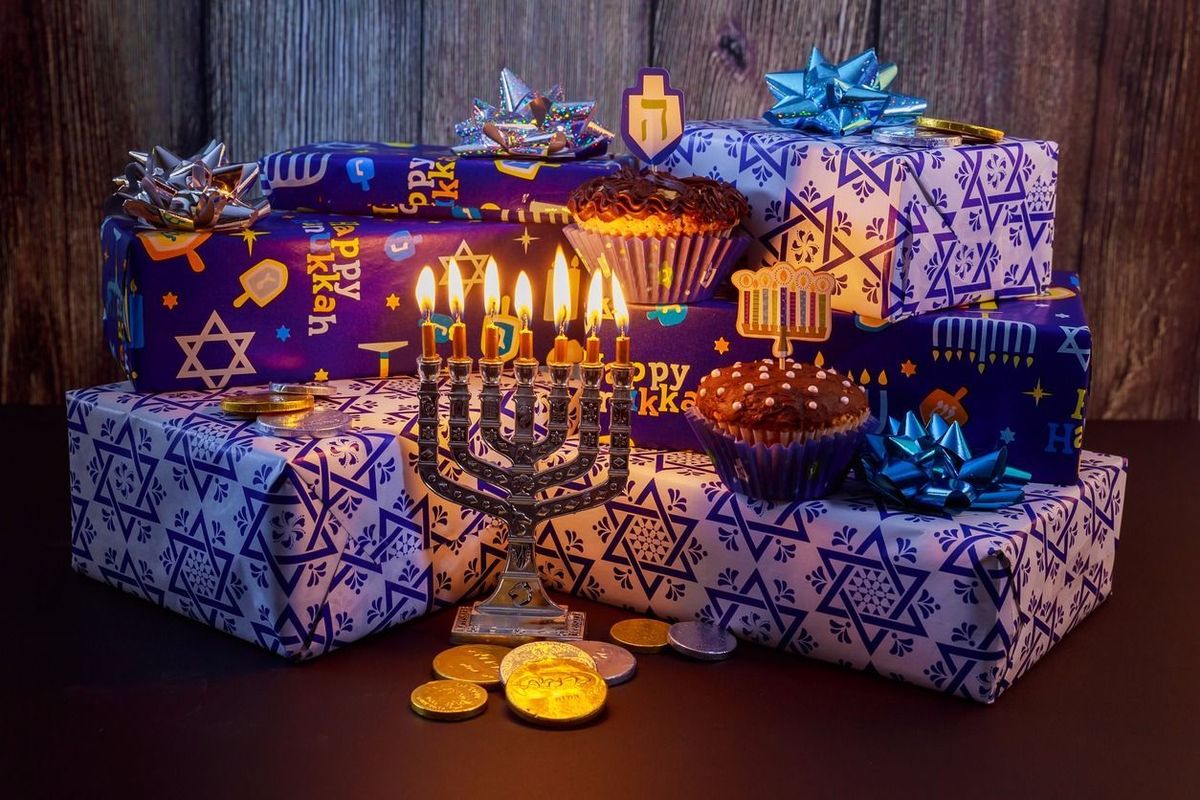 Chanukah is right around the corner, and you probably want to know what to buy your loved ones. While I would generally think twice about menswear gifts, I have a few simple tips to make them work:
Go for one-size accessories, care items, and other universal paraphenelia. Something like a blazer, while nice in theory, is very hard to fit off the rack, and nobody likes getting a present that doesn't fit.
It's better to get something great, but small, than something big, but cheap. I'd rather recieve an amazing pair of socks than a crappy blazer, because I will get zero enjoyment out of a crappy blazer. So if you find yourself spending $25 on socks... Roll with it.
Consider the recipient's style. Don't get bob a loud printed silk scarf if he's a clear minimalist. Don't get dress socks for somebody who exclusively wears streetwear.
That said, let's get to my actual recommendations.
Socks
Dress socks are often sized (to match shoe sizes), but casual socks are usually blended with enough of a stretch factor to give as gifts.
Cheap option: Uniqlo color socks. I have a few pairs, and a lot of more expensive socks too... But these are just nice, comfortable and a few great color options. Perfect for that 5th night of Chanukah if you're looking for token gifts every night.
Funky Casual: Chup or Anonymous Ism (alternate link) -- $25 might sound like a lot for socks, but there are some treasures here that people will appreciate. They really fit rule 2 above -- I'd rather have a $25 pair of socks than a $25 briefcase.
If you can find nice wool dress socks in one-size sizes, do that.
Wallets
Budget: Popov Leather. At the time of posting, their wallets are 40% off.
Higher-end: Chester Mox is pretty widely beloved.
Bags
Briefcases
Tote Bags
Backpacks
Hats
Cap: Polo Ralph Lauren. I usually wouldn't recommend PRL at full price, but this Chambray hat in particular is breathtakingly light and soft.
Beanie: Asket makes both a Ribbed and not-so-ribbed version.
High-End Beanie: Inis Meáin (alternate link) is one option for special knit pieces.
Bucket Hat: I like Noah's Wool Bucket Hats. Perfect for your favorite hypebeast.
Scarves
Simple Wool: Asket. I would not recommend cheap cashmere options, they're riddled with sustainability issues and generally don't last long. Asket offers traceability, and uses sustainable practices, so they should be better.
Funky prints / Silk scarves: Drake's. That's it, that's the way to go.
Ties and Pocket Squares
Budget
High-end
Other accessories.
Cufflinks... With some personal sentiment attached. A grandfather's. Something you thrifted. Tennis-racket shaped cufflinks for a man who loves tennis. Don't let anybody recommend anything, pick them for yourself, cufflinks don't need to be fancy.
Don't buy a man a watch unless you actually know what he wants. Watch guys are a different breed. You might be able to buy him a nice watch case, though.
Menswear Paraphenelia
Shoe horns. Anything from a light travel horn to a long horn for standing up to a fancy abbeyhorn shoehorn from Leffot will make a decent gift. I have two, but even if I got another, I'd just take it to my office or something and use it as a backup.
Closet organizers and shoe racks and things are cool, but you kind of have to know how much space your recipient has to spare. I have a hook-rack thing that hangs on my closet door, one of those might be handy -- especially for a friend who lives in a small apartment.
Just about everything from The Hanger Project is overpriced but very nice. You could get a very fancy wooden hanger -- there's nothing wrong with a contoured plastic hanger, but wood is fancy -- or fancy shoe creams. That said, I don't know if a fancy hanger is a great gift. Maybe a good garment brush or umbrella
Oh, speaking of umbrellas, The Armoury has some good, expensive ones.