The Second Button Gift Guide: Dos and Don'ts
A gift guide with recommendations for Socks, Whiskey paraphenelia, reading material, fancy ingredients, accessories, and fun exercise doodads.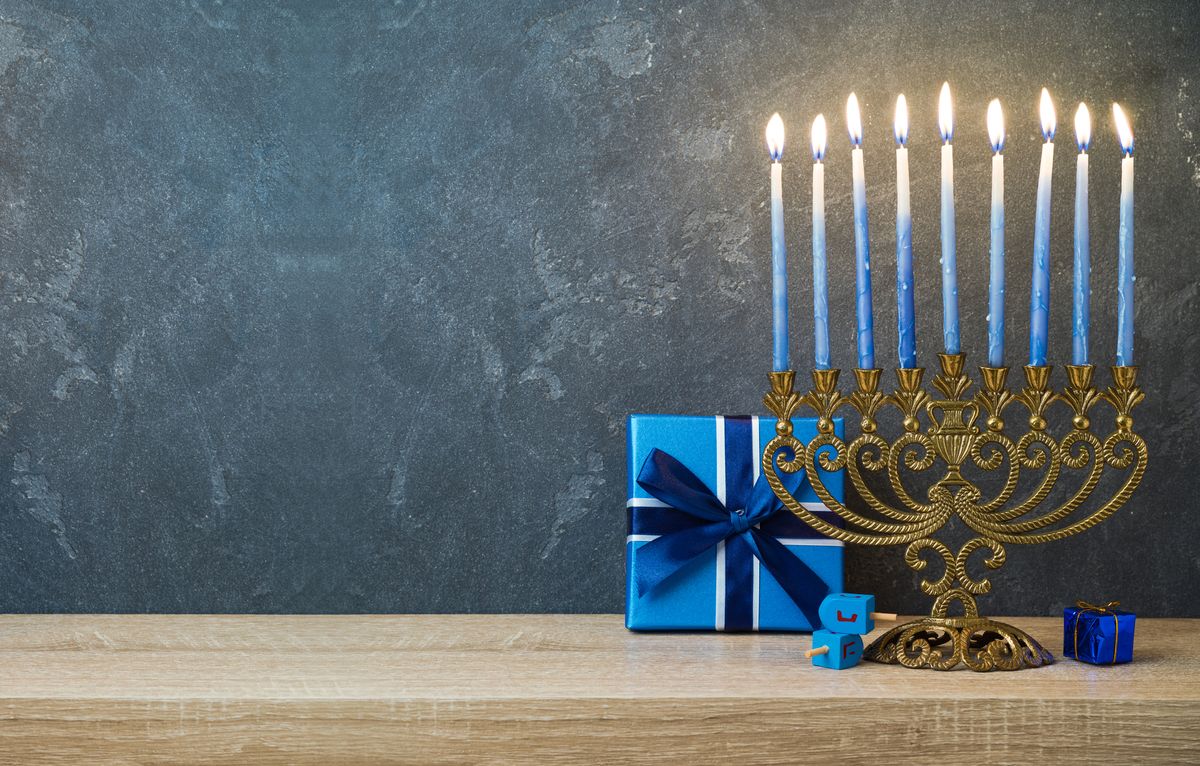 Like I've said before, menswear gifts are tricky. Different men have different tastes, and with clothing and shoes in particular, guessing somebody's size can be a complete disaster. But there are a few accessories and menswear-adjacent gifts I can recommend buying—and quite a few I can recommend avoiding.
My old gift guide for 2021 is still fine, for the most part. But I'm having fun with this format.
Socks
Don't: Novelty Dress Socks
Novelty dress socks are corny. Not to call out any specific brands, but bright colors and a bunch of cats all over your socks don't make you especially stylish. They do stick out like a sore thumb. And while I'm in favor of adding a little flair to your outfit, I think socks are a really lame place to do it.
These socks are also rarely well-made. You can get bright, colorful socks from a number of brands that know what they're doing, but your sock subscription plan that's delivering pizza rat socks this month in a garish combination of colors... they're just churning out mass market nonsense.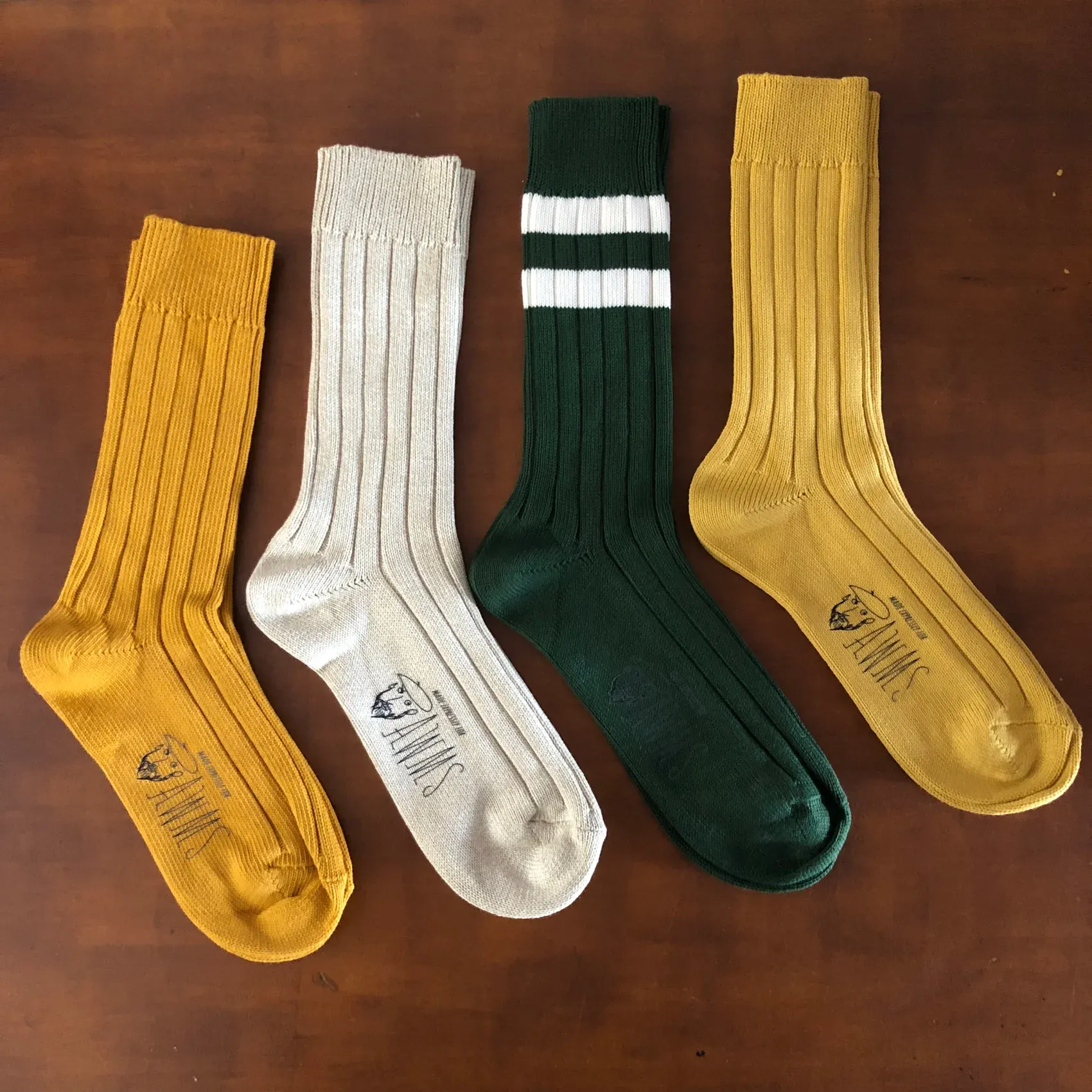 Do: AWMS Socks
I've said it before, and I'll say it again. I'd rather recieve a fantastic pair of socks than a cheap suit. The best gifts give men a taste of something special.
AWMS makes a damn fine sock at a good price (£15.00). They come in subtly interesting colors and a thickish rib. They're just thick enough to wear with sneakers, and just thin enough to wear with dress shoes. And they're soft, but still have that 10% nylon you need for longevity. The only challenge is... Well, good luck with them being restocked.
On the cheaper end, I'd also recommend Uniqlo color socks for most of the same reasons, but they're not really special enough to give as a gift—they're more the socks you'd buy 10 pairs of when you realize you don't have any socks.
My previous recommendations of Chup or Anonymous Ism (alternate link) still stand, as well. A little pricier, but this is where you go for interesting patterns that are not corny novelties.
For the Whiskey Lover (and the Whisky Lover)
Don't: Whiskey Stones
I get the spirit of whiskey stones as a gift. They're cute, and they allow you to forget about ice cubes, and your whiskey tastes better without water, right? No, not really.
First of all, whikey stones do almost nothing to cool your drink down. They don't melt, and the melting process absorbs a ton of heat. And water in general has a very high specific heat, so replicating the effect with a rock just... isn't a thing.
Fruthermore, water isn't always a bad thing. Whiskey drinkers tend to know the differences between a drink with a little water and without water -- water causes certain flavors in the whiskey to separate, so some of the harsher flavors come up front and some of the smoother ones follow behind. Sometimes we want this, and sometimes we don't. Now, you don't need an ice cube to cause this effect—a drop or two of water will do—but you also don't need a novelty item to keep water away from your whiskey, you'd just skip the ice cube, and that's fine.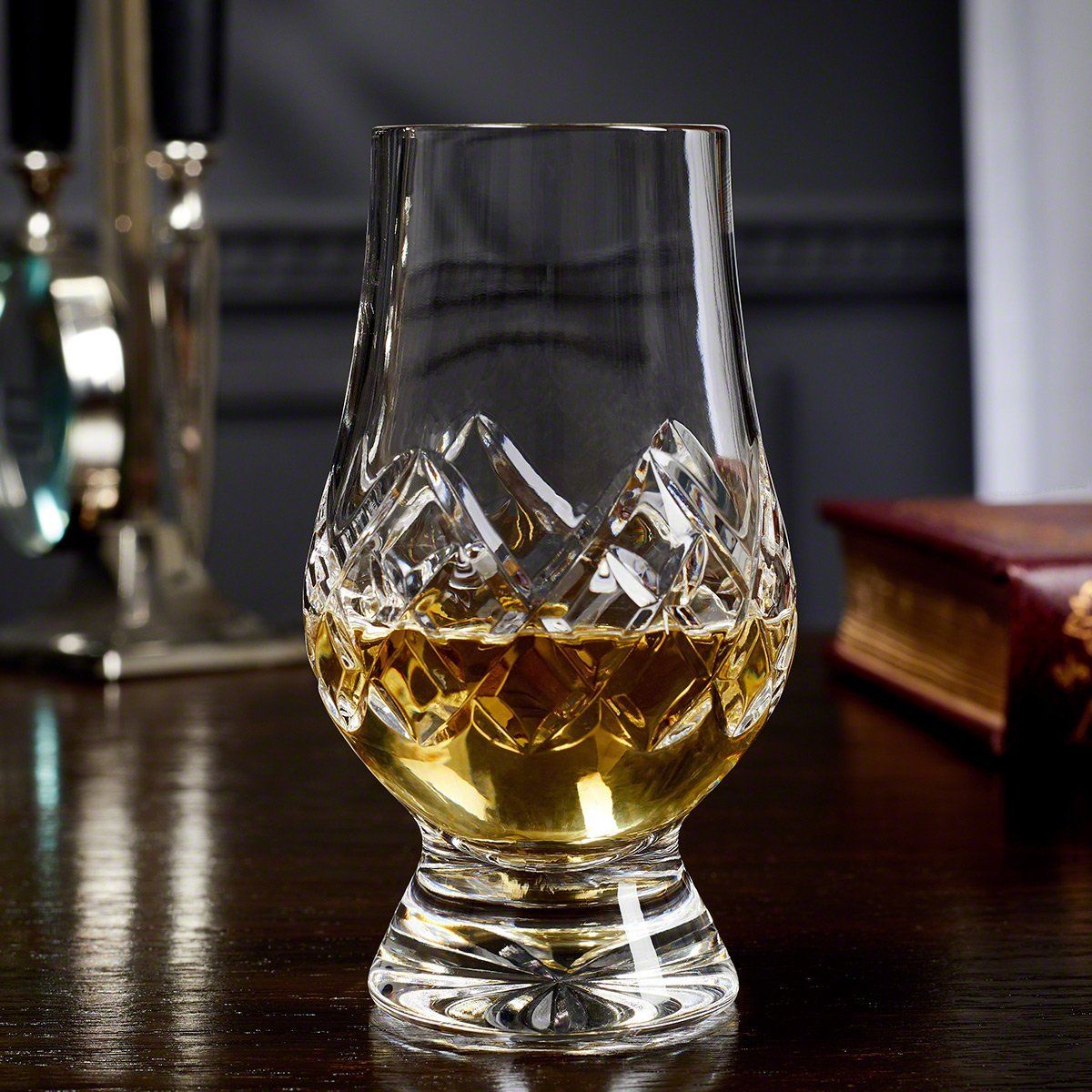 Do: Glencairn Glasses
The Glencairn Glass, on the other hand, is a special thing. It's designed specifically for drinking whiskey, concentrating just the right amount of aroma into your nose. It's widely beloved by whiskey drinkers the world over, myself included. And if your friend already has a couple, two more means he can host four people at a time, and eight more means a whiskey tasting party. You can also get them monogrammed or get fancy cuts.
A single glass is $9, and boxed gift sets of fancy-cut glasses go all the way up to $160, so you can make a variety of budgets work.
Reading Material
Don't: GQ or Esquire
GQ and Esquire aren't the worst menswear publications out there. They've hired some good writers here and there, and occasionally publish worthwhile articles.
But by and large, they're ad-delivery systems. Ads, advertorials (ads disguised as articles), and listicles filled with affiliate links (so basically just more ads). It'd be hard for a newbie to separate the signal from the noise, and men who are well-versed in menswear still tend not to browse GQ, but only read the rare article or feature that actually stands out. Like that Christian Bale shoot, we all saw that, no need to buy a subscription to see those fun photos.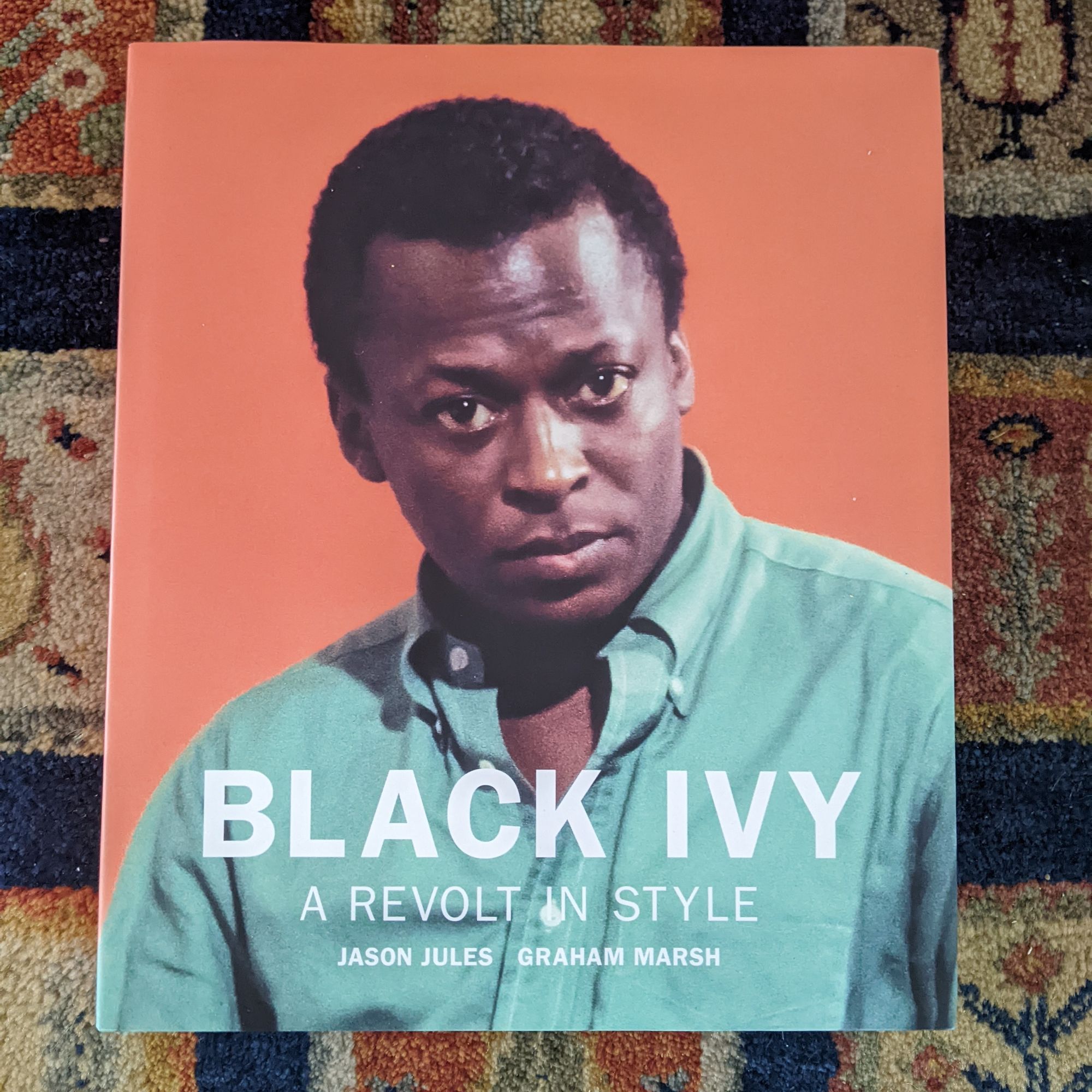 Do: Pretty Books
Who doesn't like a pretty book? These books each contain plenty of substance, but are also really accessible for newbies to flip through, and look great on a coffee table.
Take Ivy presents a really classic casual Ivy vibe through beautiful photogrpahy any man can appreciate.
Black Ivy by Jason Jules expresses the rich history of black mens' contributions to Ivy style's rebellious charm.
This Guy by Jamie Ferguson, a fantastic menswear photographer who toured the industry and captured some great outfits.
Do: L'Ettiquette
And other magazines and books I recommend on my helpful links page.
But L'Ettiquette is really nice. They only print twice a year, but each issue has a "perfect wardrobe," some good style inspiration, and a few fun articles.
Buy a physical copy or a subscription to physical copies. The paper is matte (not glossy), and... It's just cool to have a niche French menswear magazine sitting on your shelf.
Cooking
Don't: Single-Task Appliances
People who like to cook have equipment, and they love it. You might not be able to buy them knives better than the ones they already use. So you might be thinking you'll get them a "uni-tasker"—a piece of kitchen clutter that only serves a very specific function.
Plenty of cooks have ice cream machines they've only used once, and then put away in deep storage. If they like to cook, they like to use versatile tools and develop techniques they can use in a variety of different recipes. Moreover, even those with large kitchens probably don't want a separate appliance sitting around for each task.
Some might appreciate a fancy salad-chopping doodad, but most just want to use a knife.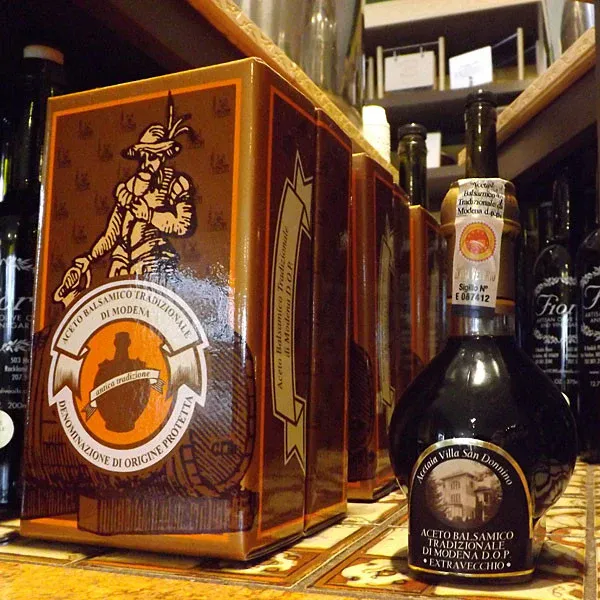 Do: Fancy Spices, Oils, and Vinegars
I'm usually a fan of gifts that last, but again, people who love to cook have most of the objects they want. What they want now is to experience new flavors, and fancy ingredients do that. Unique salts and spices, special finishing oils, sherry, vinegar are a great way to deliver those flavors without telling them what to cook. They're non-perishable, and they last more than a few uses. Your friend will try a little bit on a thousand dishes, and each time, think of you while tasting something new and wonderful.
Note that, as with menswear gifts, these depend somewhat on the tastes of the recipient, but also his skill level. Don't buy saffron for an amateur, he'd have no idea what to do with it.
Nice Extra Virgin Olive Oil. Olive oil from Naples is normally stronger, and from Sicily are mormally milder. If you want, you can include some fresh bread so they can try it right away. The good stuff is not really for cooking with, but for finishing dishes and tasting.
"Truffle oils" aren't bad, but they are rarely made with real truffles, rarely taste like truffles, and are controversial at best—although they'll taste good on popcorn and things. Maybe less for the discerning chef, and more for the amateur foodie.
A D.O.P. or I.G.P. Balsalmic Vinegar—that is to say, the fancy, authentic, European stuff. Only for those who would know how to use it. Try it on pizza. The pretty bottle above is from Fiore Olive Oils. On the cheaper end, The Cheese Guy sells a Kosher 5 Grape Aceto Balsamico di Modena (IGP) for $18.
Maldon salt, or a similar finishing salt. People who cook a lot probably already have this or an equivalent, but they wouldn't mind getting some more. New cooks will still have no trouble using it.
Anything you find at your local farmer's market or a high-end grocery store. Remember that it's better get the best version of something cheap (like a nice salt) than the cheapest version of something fancy (like a cheap "truffle oil").
And good specialty ingredients you find traveling, if you know how to pick them.
Accessories
Don't: Pocket squares
I have a collection of a few pocket squares. I love each of the patterns, and they are all very high quality. I still almost never wear them. You wanna know why? They're pocket squares.
I don't wear tailoring often, and adding a pocket square... just kind of exacerbates the corny factor.
Even if the guy you're talking to already wears pocket squares... it's not too hard for us to find amazing squares for cheap, so the square you buy from J. Crew... Sorry, it's just not going to compete with our favorites.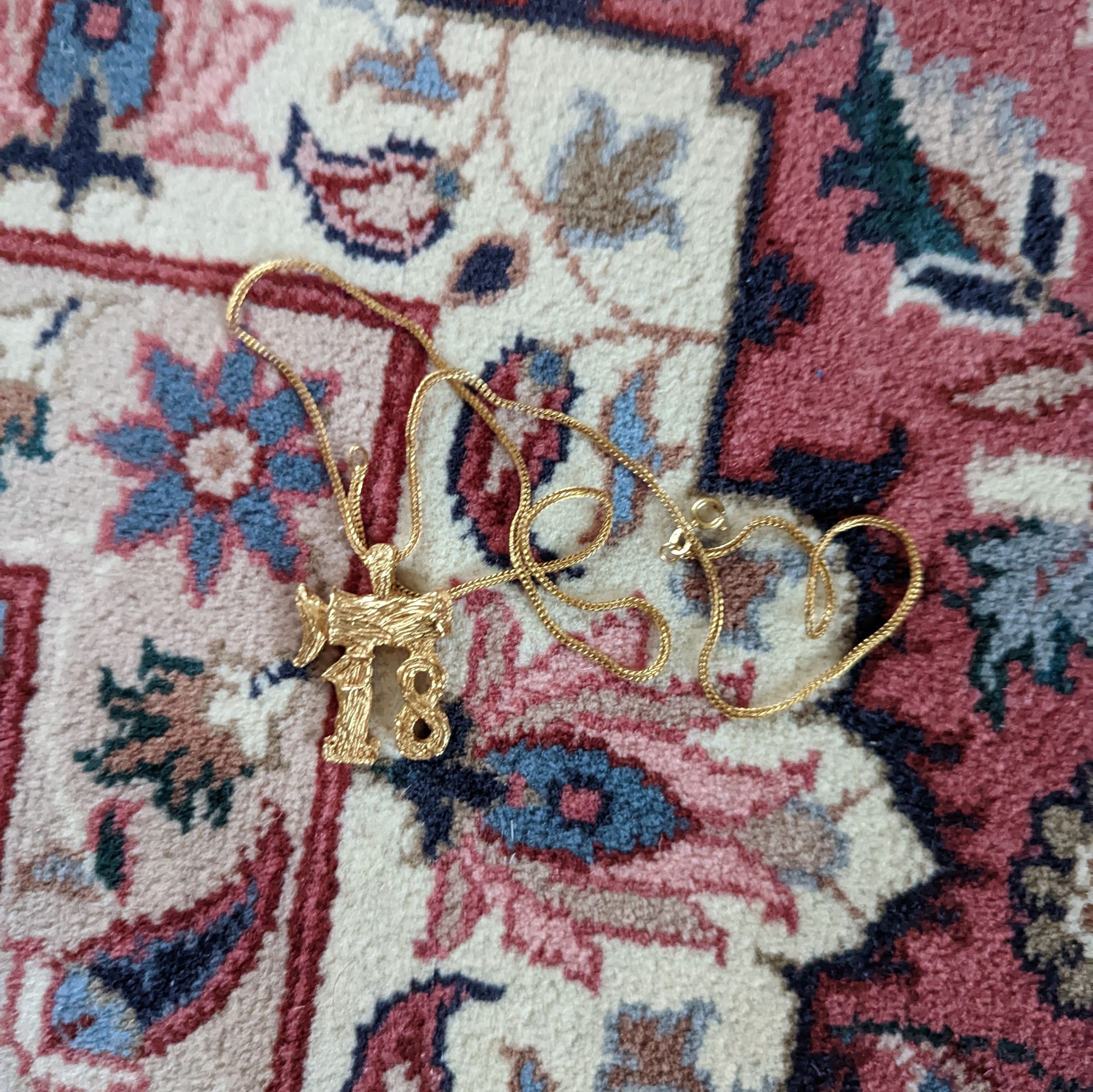 Do: Meaningful Jewelry
Whether jewelry has meaning because of what it depicts, because of where it's from, or just because you gave it as a gift, meaningful jewelry is just better than jewelry you buy for yourself.
Understand what the guy you're buying for might like. Some guys don't like jewelry. Some would wear rings but not neclaces or bracelets. Some wear watches, but only certain types—watch guys can be picky. And some are all in on pearls or flashy medallions.
The sweet spot of the gift is always something that he wants, but wouldn't buy for himself. And that makes meaningful jewelry a great gift.
Exercise
Don't: Unsubtle Hints
If the only function of your gift is to lose weight, and the recipient hasn't been saying he wants to lose weight, it might feel less like a gift and more like a... suggestion. And while the spirit might be very nice, it could come off wrong. Luckily, there's an easy answer.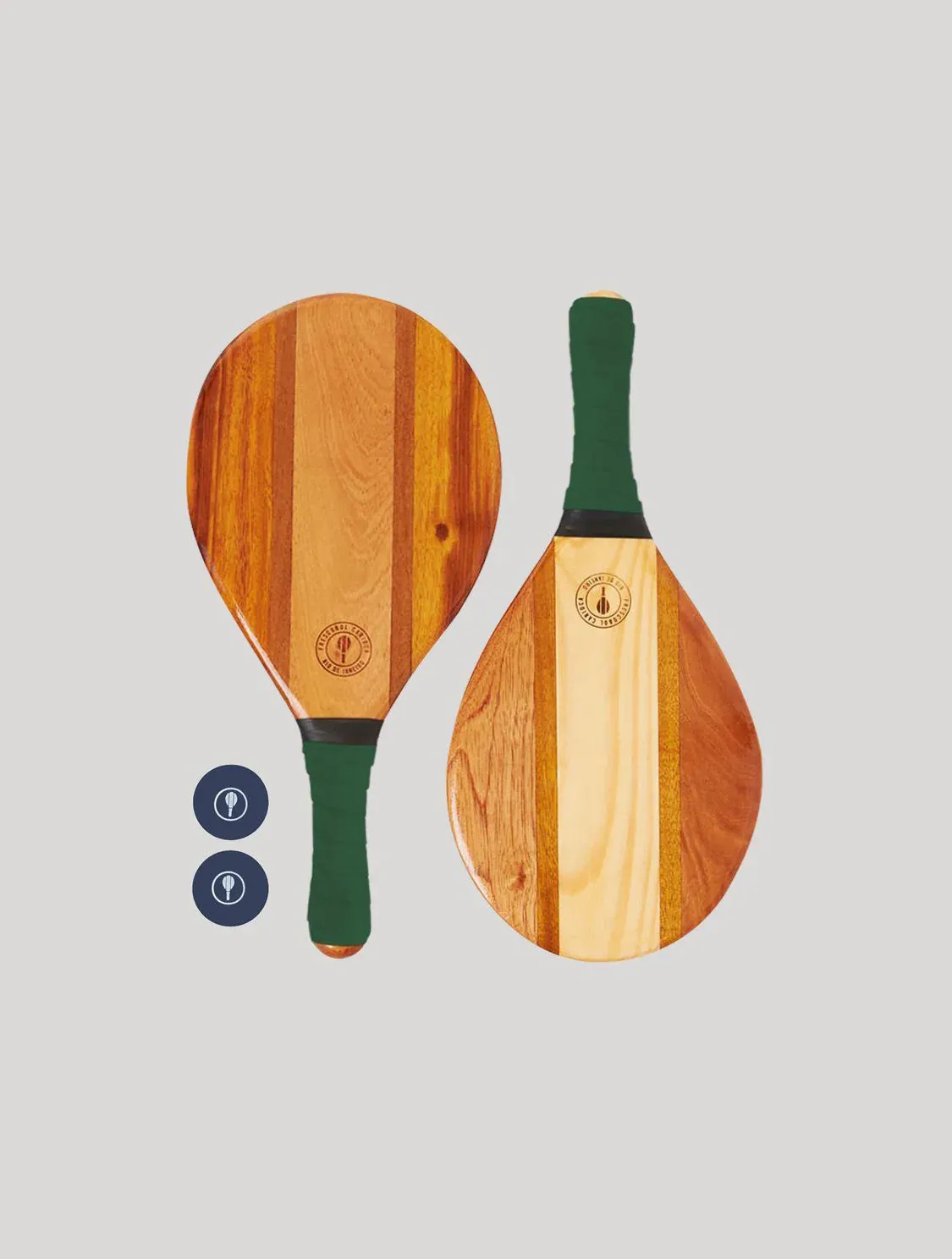 Do: Something fun
Get a man exercise bands, and he'll exercise for a day. Get him into racquetball, and he'll exercise for life.
Again, you still need to know the recipient. I'd love a punching bag, but I don't really have a place to put it. Some guys might see a basketball or a tennis racket and genuinely have no interest in those sports. A football might be relatively universal, a game of catch is always fun, but he'll need somebody else to play with. Golf clubs might be great for a guy who can afford to go golfing regularly, but it's a tough hobby to get into. A bike might be good, or might read too much like an unsubtle hint.
Worst case, get him two nerf guns. It won't be much exercise, but no man can resist the charm of a nerf gun for at least a little bit of fun away from some screens every now and then.
The Trancoso beach bat set from Frescobol Carioca (alt link) above is a little pricey at $260, but it's a good example of a fun, handmade gift that might help a man be a little more active in his leiusre time.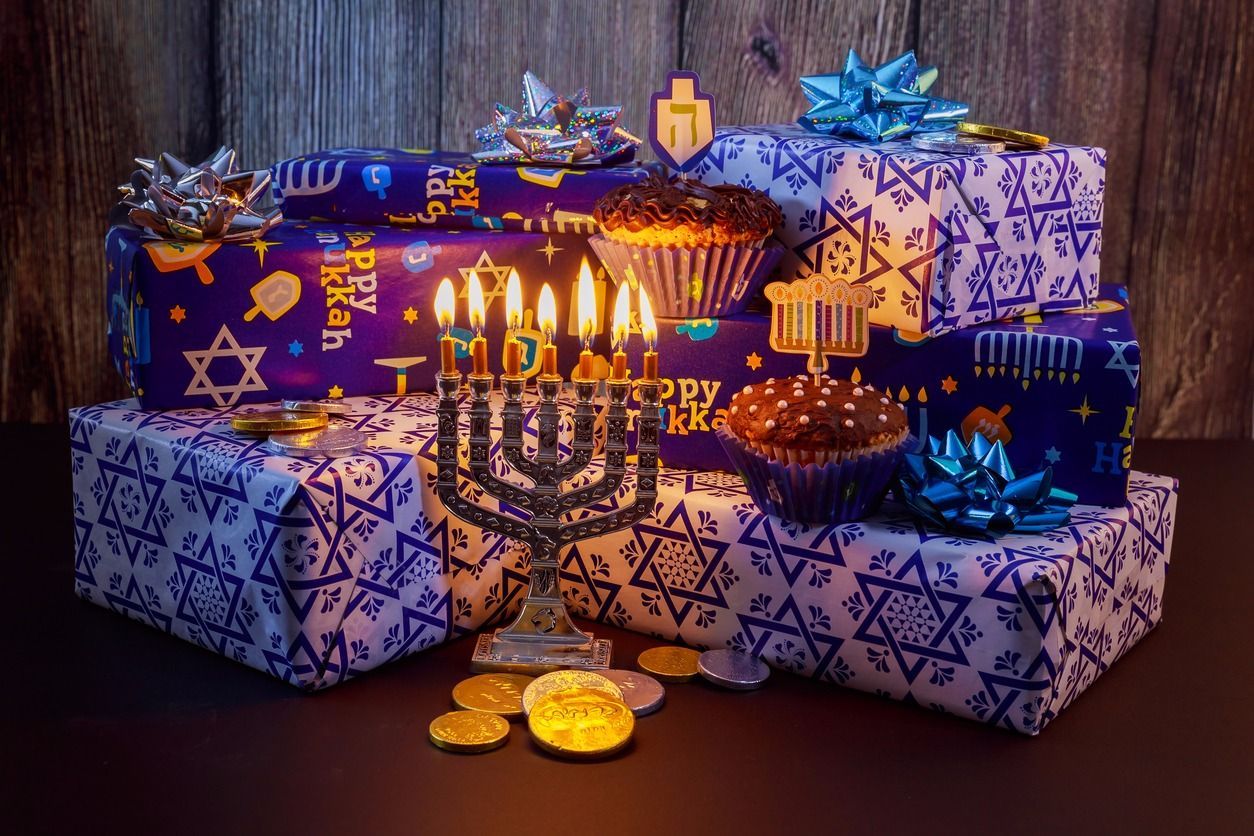 General Lessons
Lessons I've gathered:
Know the recipeient
People know what they want. The best gift is something they want, but wouldn't buy for themselves.
People know their current hobbies and interests well. You don't want to get something they'd be totally uninterested in, but you do want something they don't already have. So a great gift is adjacent to their interests, and helps them expand into something they actually want to expand into.
It's better to get a great version of something cheap than a cheap version of something expensive. Great socks are better gifts than a cheap suit.
Emotional content to a gift always adds something. Use that to your advantage.
Fun is good. Pretty books and a good ball are more fun than dusty tomes and exercise bands.
Special thanks to the folks on the Style and Direction discord for some help with some of these categories.
Further Reading