Selections from Todd Snyder FW23
Todd Snyder's FW23 collection is really solid. I've picked out some pieces and details to highlight, including shirts, knitwear, tailoring, and a couple of statement pieces, and remark on the direction this is taking the industry in. Enjoy!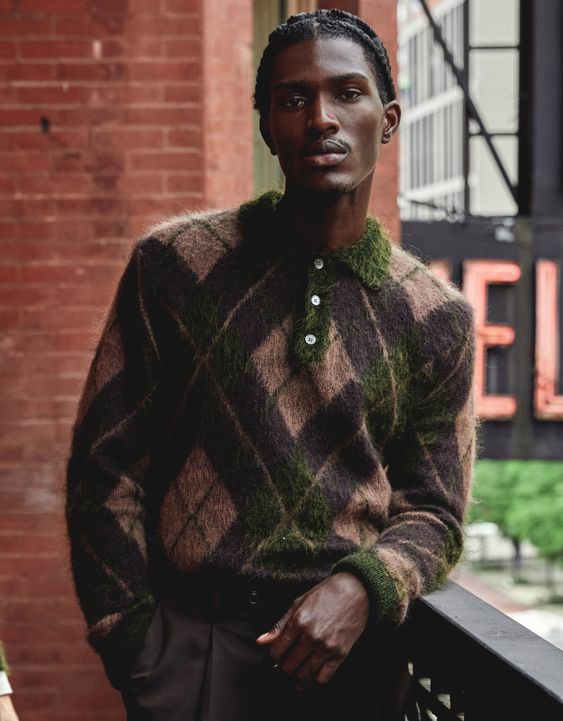 I said this back when the lookbook dropped—Todd Snyder FW23 is really good. Sometimes, a good lookbook is just that—a good lookbook. But Todd's recent collection is not just styled well—delivered on pieces with details that are just really solid. The first drop is out now, so I picked out some of my favorite pieces and features that highlight what I love about the collection.
I'm going to work my way to some cool statement pieces, but I'm going to start with the thing that has me the most unreasonably excited...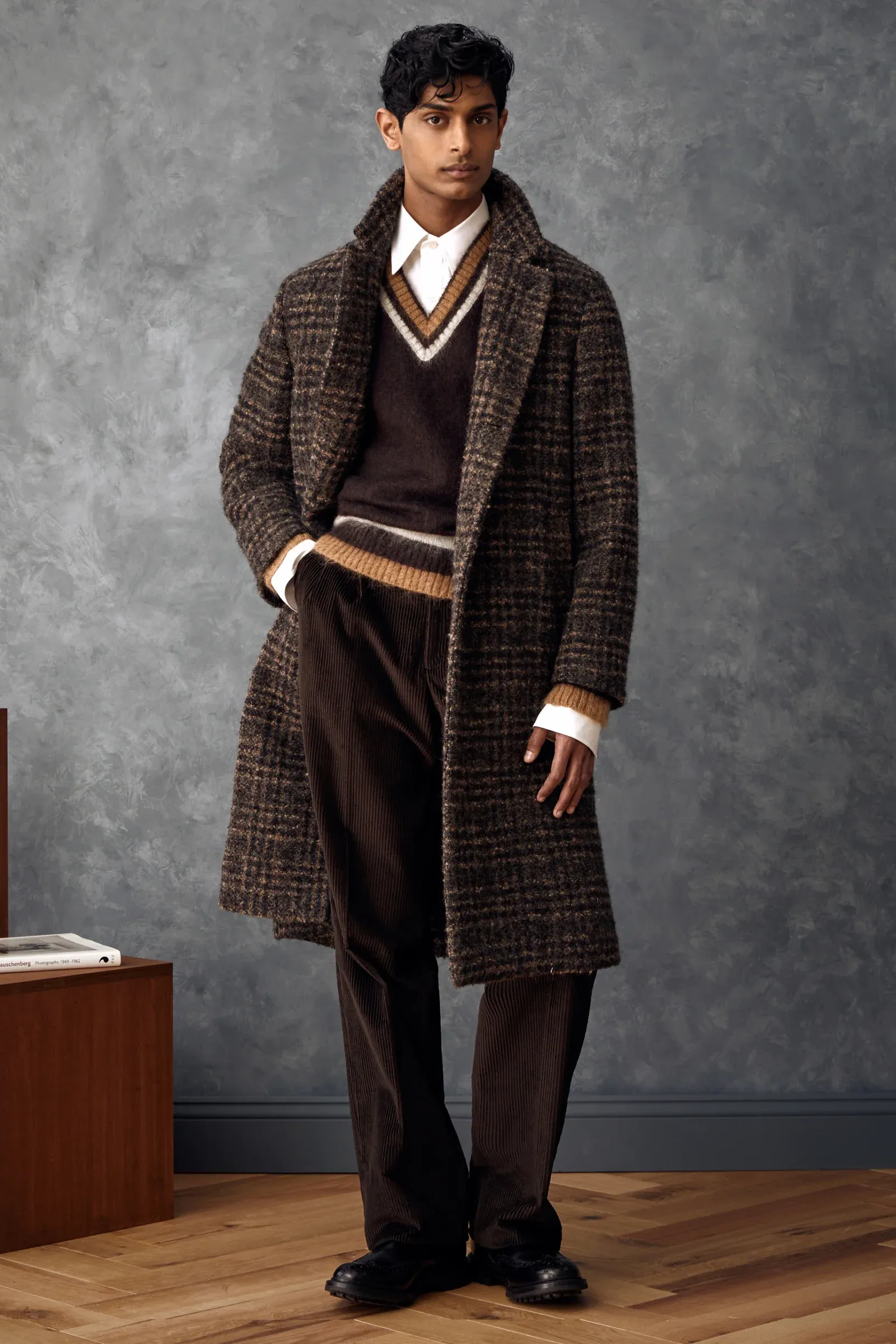 Shirting in general has been... bad. For a while. Most makers, especially ready-to-wear, have been making shirts with short, whimpy collars. Most MTM brands aren't offering long options. Some companies, more recently, have made longer button down collars, but a long point collar has a unique charm about it. These collars both frame a tie better, and frame your face better, and are framed better by a jacket (or cardigan, as you'll see). And finding this off the rack has been very hard.
Todd Snyder and Hamilton did it. Hamilton is a great shirtmaker. They're not cheap at $300, and we only have three colors so far (white, tan, and olive), but I choose to view this as the beginning of the end for whimpy collars, and a big win towards the general resurgence in good clothing.
The collar seems a little on the structured/stiff side, but that seems to serve the effect—it helps the collar rest under lapels, or hit a cardigan, as intended, and
There are also some very exciting collars in the lookbook for some knit polos, but it looks like we'll have to wait a while for those.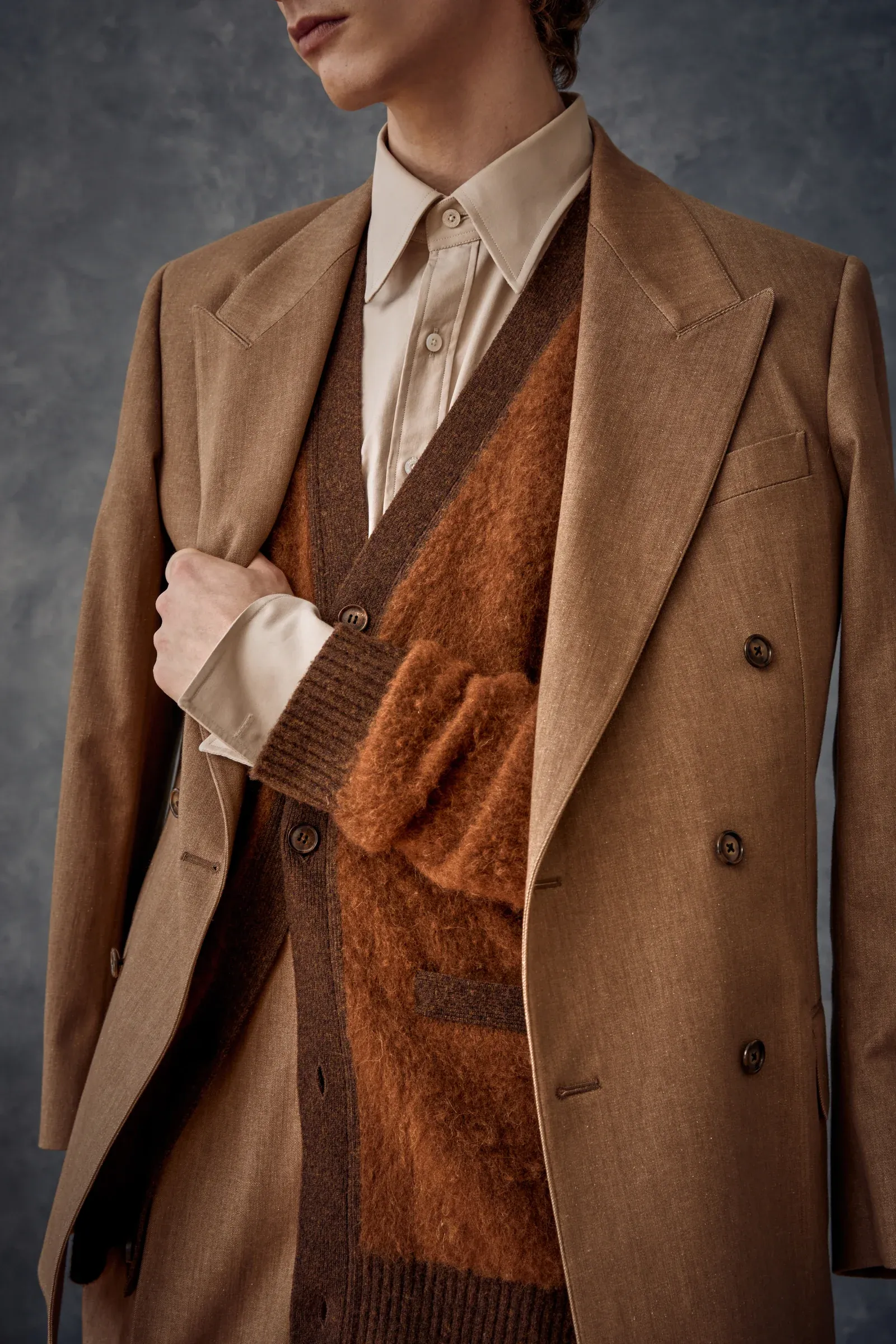 This alpaca cardigan also looks great with the collar. I like the dark edges and pockets... and the fact that it has pockets in general, cardigans should have pockets, pockets are good.
It's a synthetic blend. That's not the end of the world, it's a textured Alpacca cardigan for $300, the blend might help them get the texture, drape, and feel they're going for. Try it on, see if you like it. And if you want purer knitwear, there's always...
Good Turtlenecks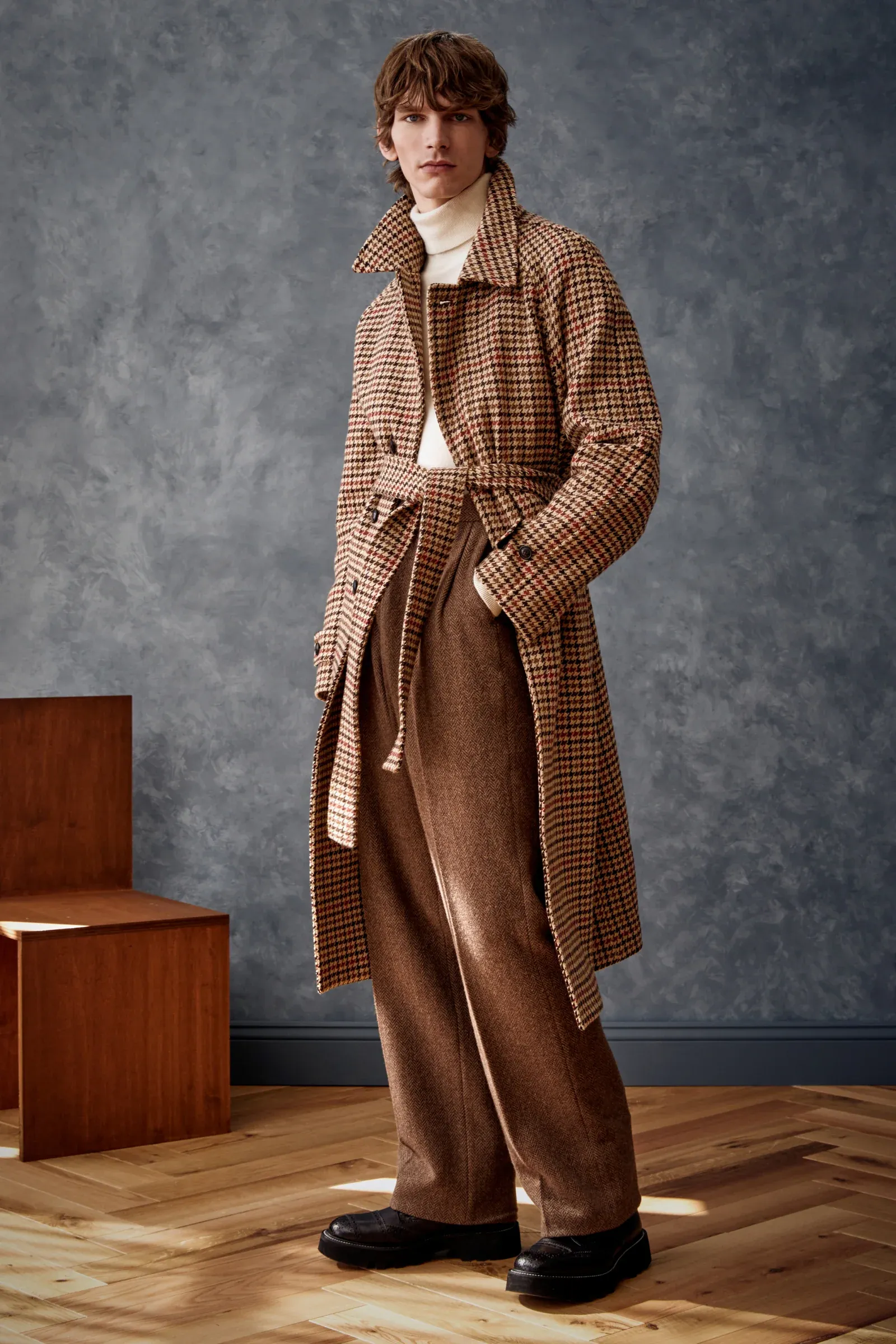 Todd Snyder has its own turtlenecks. They're nice, sure, and 100% cashmere. But... They aslo carry Inis Meáin. So... Get the Inis Meáin Boatbuilder Fisherman Sweater in Natural. It's the genuine article, from one of the Aran islands; knitwear does not get better.
Now, is there a difference between "Natural" and "Bisque?"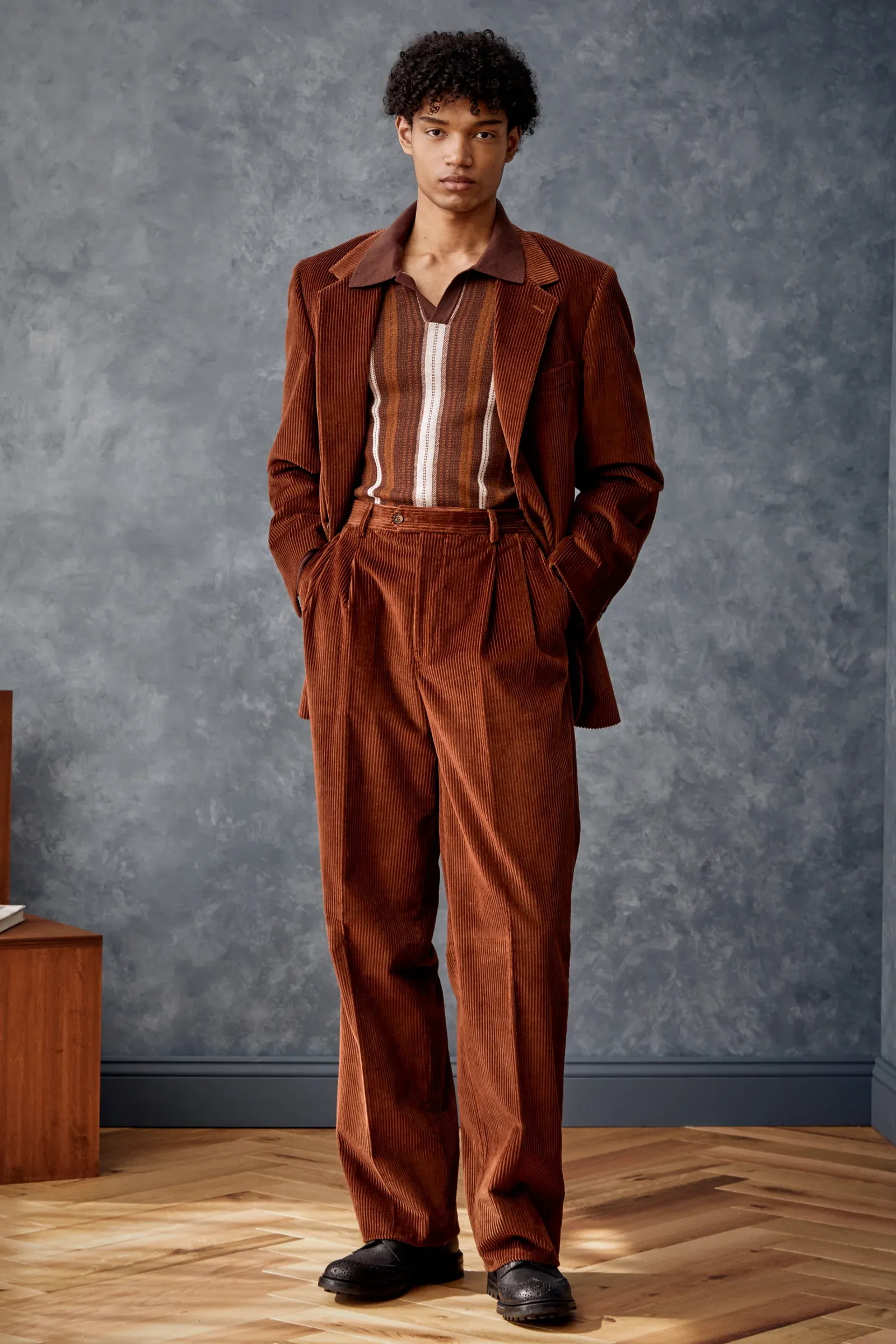 I'm a fan of Todd's madison cut: the proportions are right, the lapels are a respectable width, and it fits me well enough that I can comfortably layer it with knitwear. Everything I want in a fall jacket.
But more importantly, I like their corduroy. It's a soft, warm, wide-waled fabric—everything I look for in corduroy. It's also a 2% elastene blend—but, since corduroy sags anyway... the elasticity actually helps preserve the non-sagged form of the corduroy a bit, it's a bit of a paradox but the math checks out, I promise.
If you've been looking for a nice casual corduroy jacket or suit, the Madison jacket in Spruce (and pants) is my recommendation. But check out all their options, they have some fun options.
The Coats!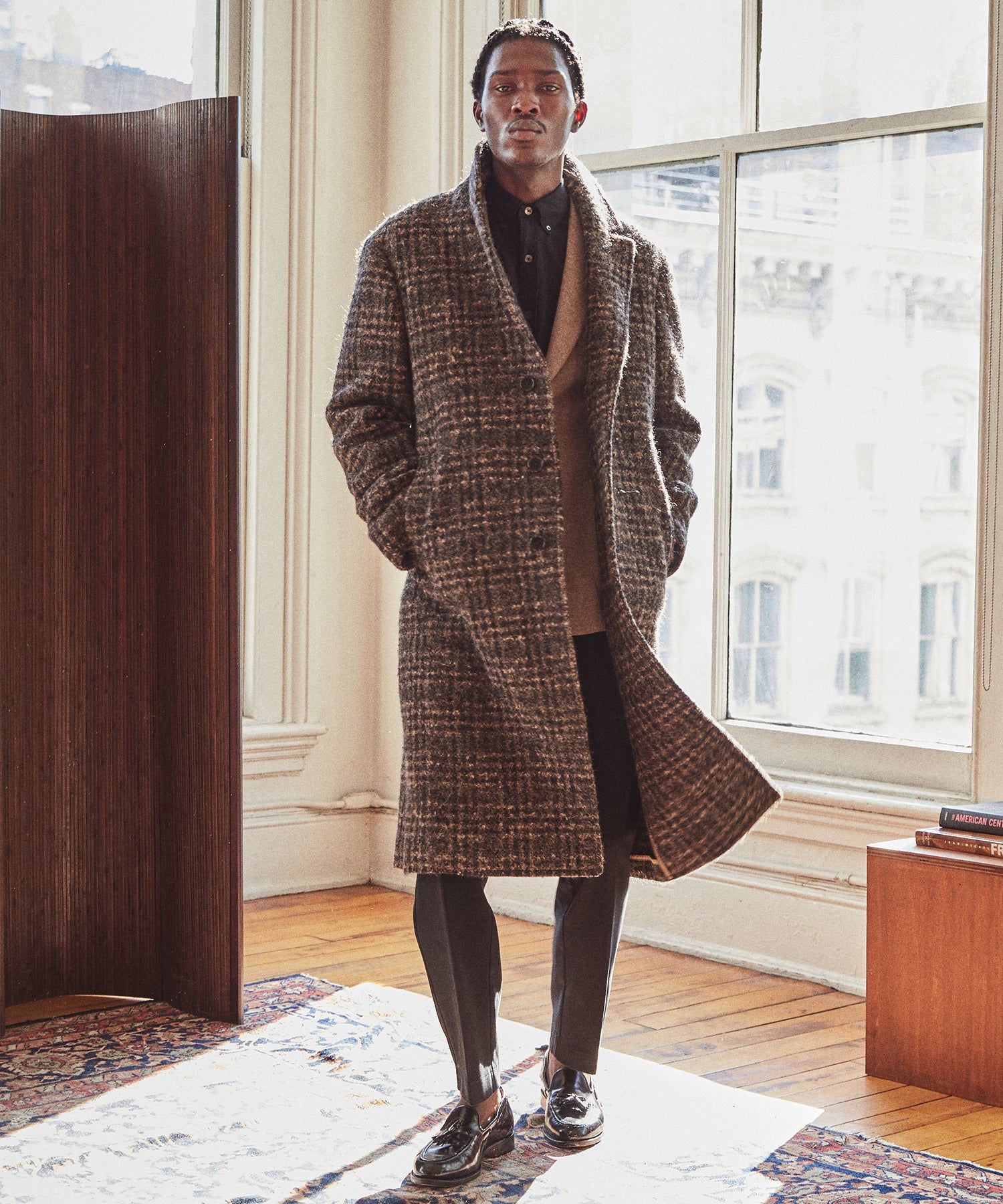 There are still more coats coming, but this glenplaid alpaca coat has a beautiful texture, and the double breasted teal Casentino wool coat is unique and awesome too. Casentino is a special brushed wool that can have an sort of fleece-like texture, but unlike poly fleece, it is not a nightmare for the environment, and... well, it comes with all of the benefits of wool. This is a piece you'll want to check out in person, if you ever get a chance.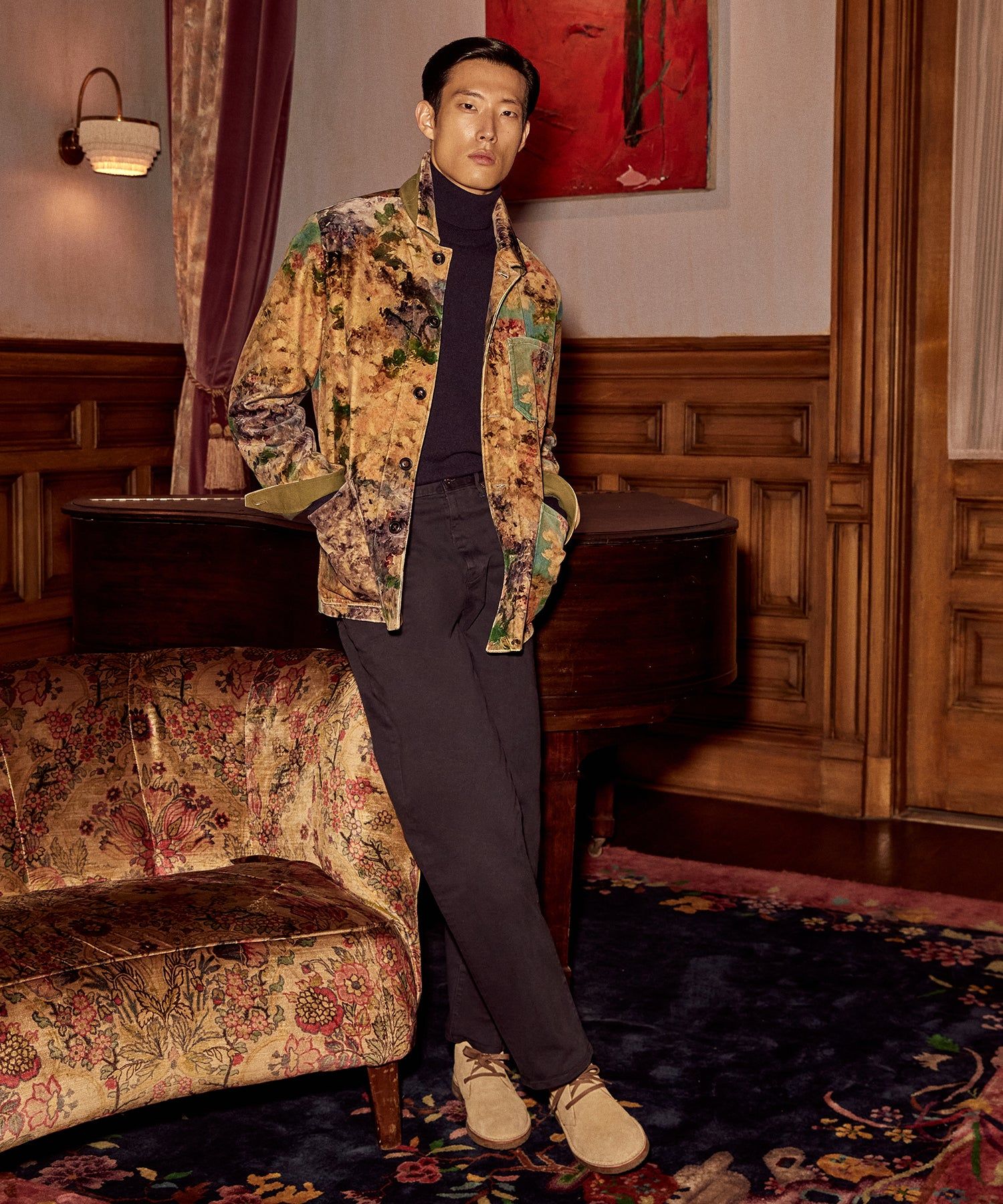 Finally, the statement pieces—this corduroy chore coat in "watercolor floral" has been getting some well-deserved attention.
Wear it to a museum or art gallery or... any room as fancy as the one in that photo. Or wear it with jeans on a tuesday; chore coats are pretty easy to just toss on.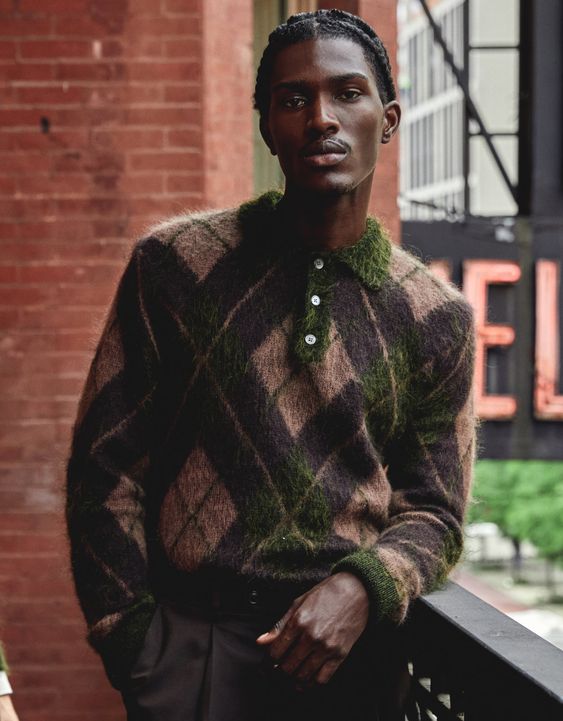 Funky mohair cardigans are nothing new, but Todd Snyder chose this season to play with four different form factors. I particularly like the color scheme on this argyle polo. Mohair sweaters are always a blend—46% mohair is actually quite high—so just enjoy the texture and vibe. And they're usually best for shoulder seasons, but you'll be able to layer with this for a while.
Todd's Just Good
There's more in the drop. This flannel is solid. The new dark brown color of their suede trucker (they're also making the truckers in corduroy, now)... And the selection of brands they carry and collaborate with is as strong as ever: Inis Meáin knitwear, Hamilton shirts, vermeil jewelry from Miansai, footwear from King Kennedy and Rubinacci...
And this is a harbinger from good things to come in menswear. Better collars, better knits, more casual tailoring, and hopefully more experimentation from brands that were once boring.
Todd Snyder has been hitting the right notes. Pay them a visit.