Eight Brands Making Unique, One-of-One Shirts For The Summer
One of a kind shirts. Literally. Unique. Non-fungible. Like, you can't get two of the same shirt, they didn't make that many. I mean... we could discuss this concept at length in a discrete mathematics class, but I hope you get it by now. One of one. There's power in that.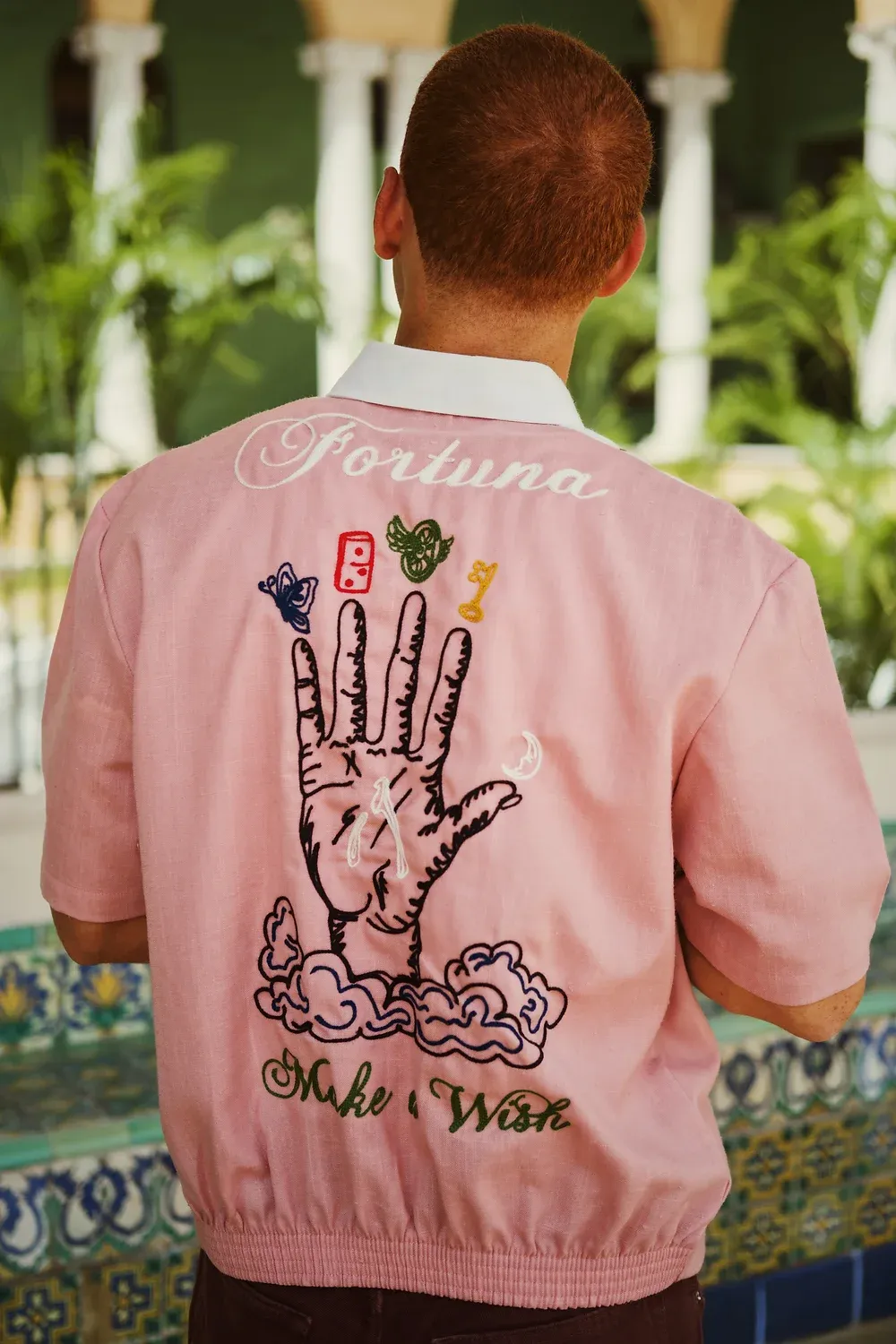 Do you own anything truly unique? I don't just mean unusual or rare—do you own anything that nobody else anywhere owns an equivalent to?
There's a certain magic to a unique piece. It becomes a part of you, a signature nobody else can replicate. This can help you love a piece and appreciate it more forever. It can help you feel pride when you get complimented for it—this shirt is not just the designer, it's you, you're the only person who decided to buy it.
These shirts share a bohemian spirit and a perspective of true passion for clothing. The individual craft and care that goes into each one is just a little bit of magic. It's the type of clothing that makes you love clothing. It shows how much fun clothing can be.
I'm going to start off with a brand I hope you've heard of, and then see if I can show you something new. As an added treat, I've gotten a few of the designers to share a few of their favorite shirts.
Bode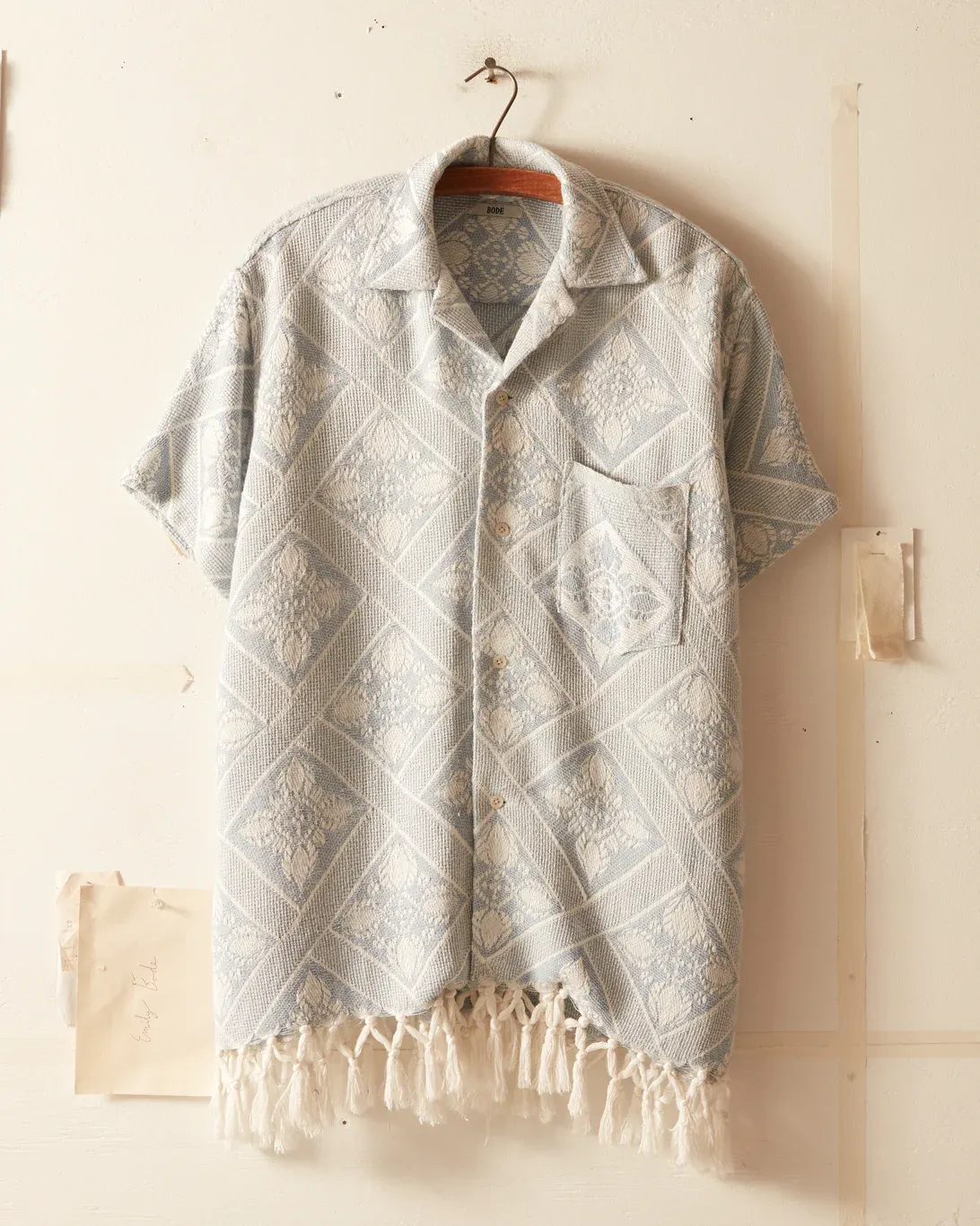 Emily Adams Bode Aujla's wide selection of one of a kind shirts is just fantastic. She loves to use not only deadstock fabrics and found materials, but new fabrics made according to vintage methods. She has a whole design language, and I think at least some of the brands here are directly inspired by the spirit of her beautiful men's clothing.
It's also worth remembering, in the context of one-of-one clothing, Bode's custom senior cord. You'll see some similar personally-customized options below.
Pikol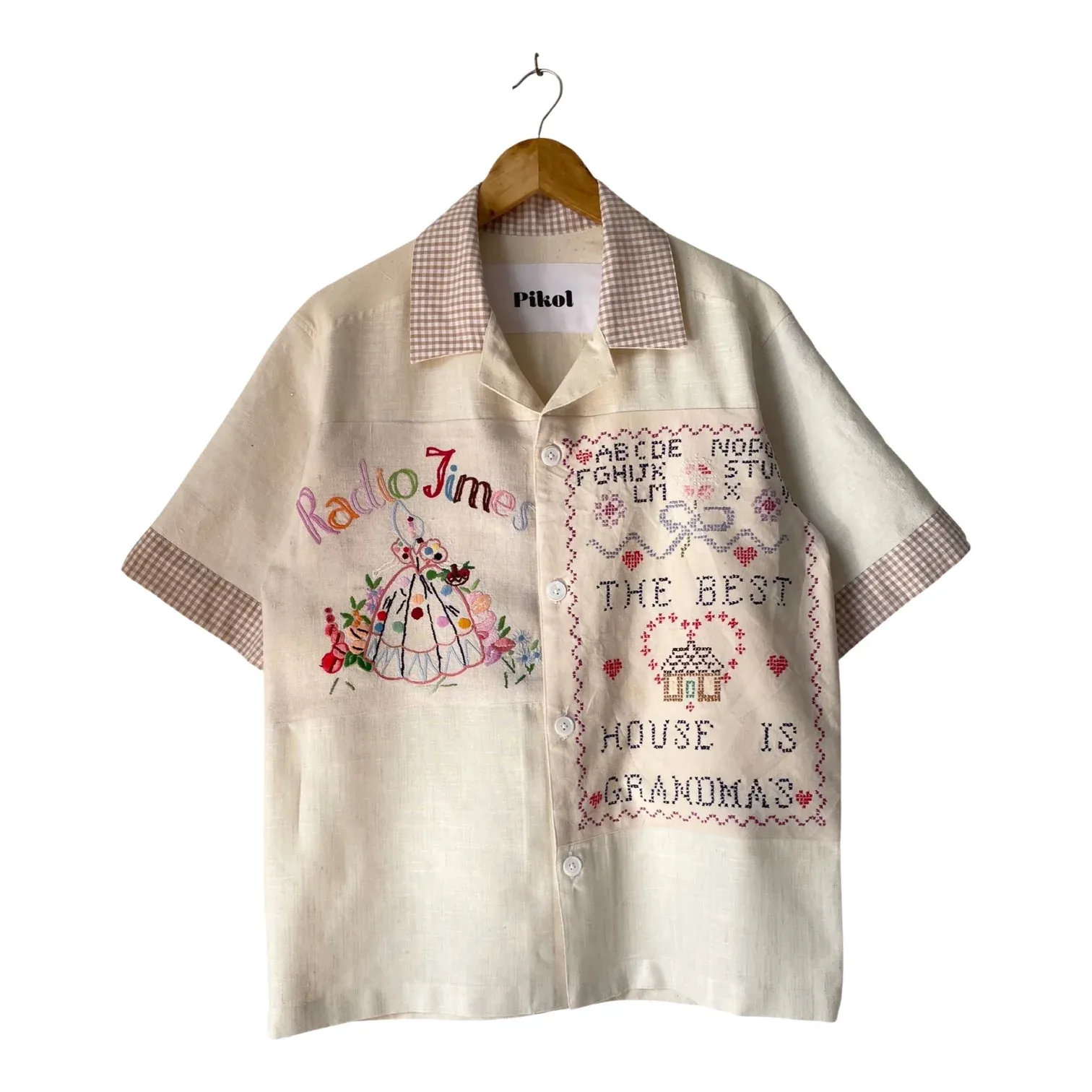 I found out about Pikol through an article by Derek Guy, who accurately called them bohemian and in keeping with Bode's aesthetic (and their approach to found fabrics). Their fantastic shirts instantly appealed to me and many others, deservedly growing wildly in popularity over the past year.
Founded in 2020 by Dan Branston, Pikol makes shirts from "embroidered tablecloths, tea towels, tapestries, antique linen sheets, and blankets." Accordingly, supplies are limited. Shirts come out at 6pm on Fridays, British time, and sell fairly fast. And each one, work of art that it is, has its own unique name.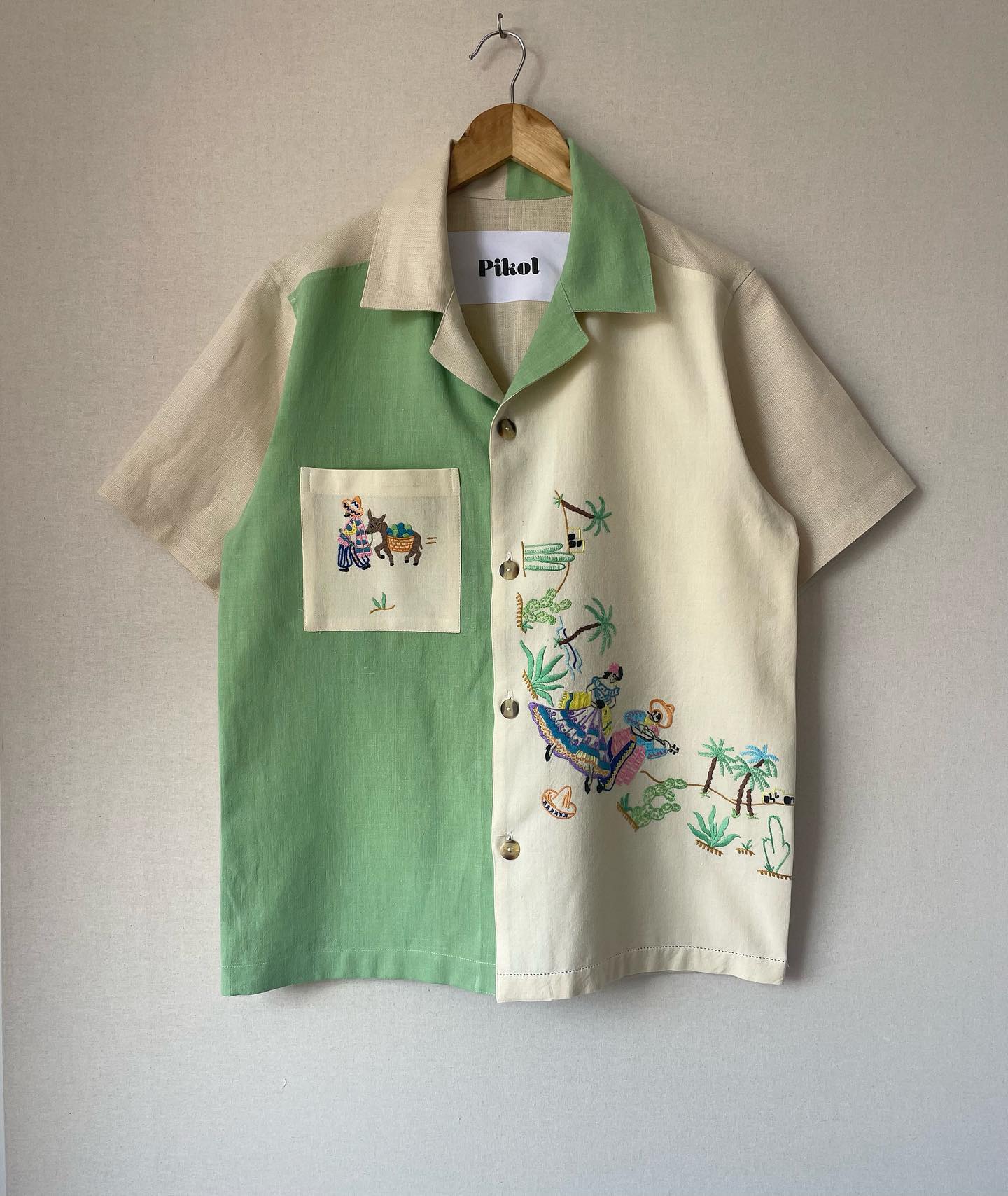 Gala Octuvre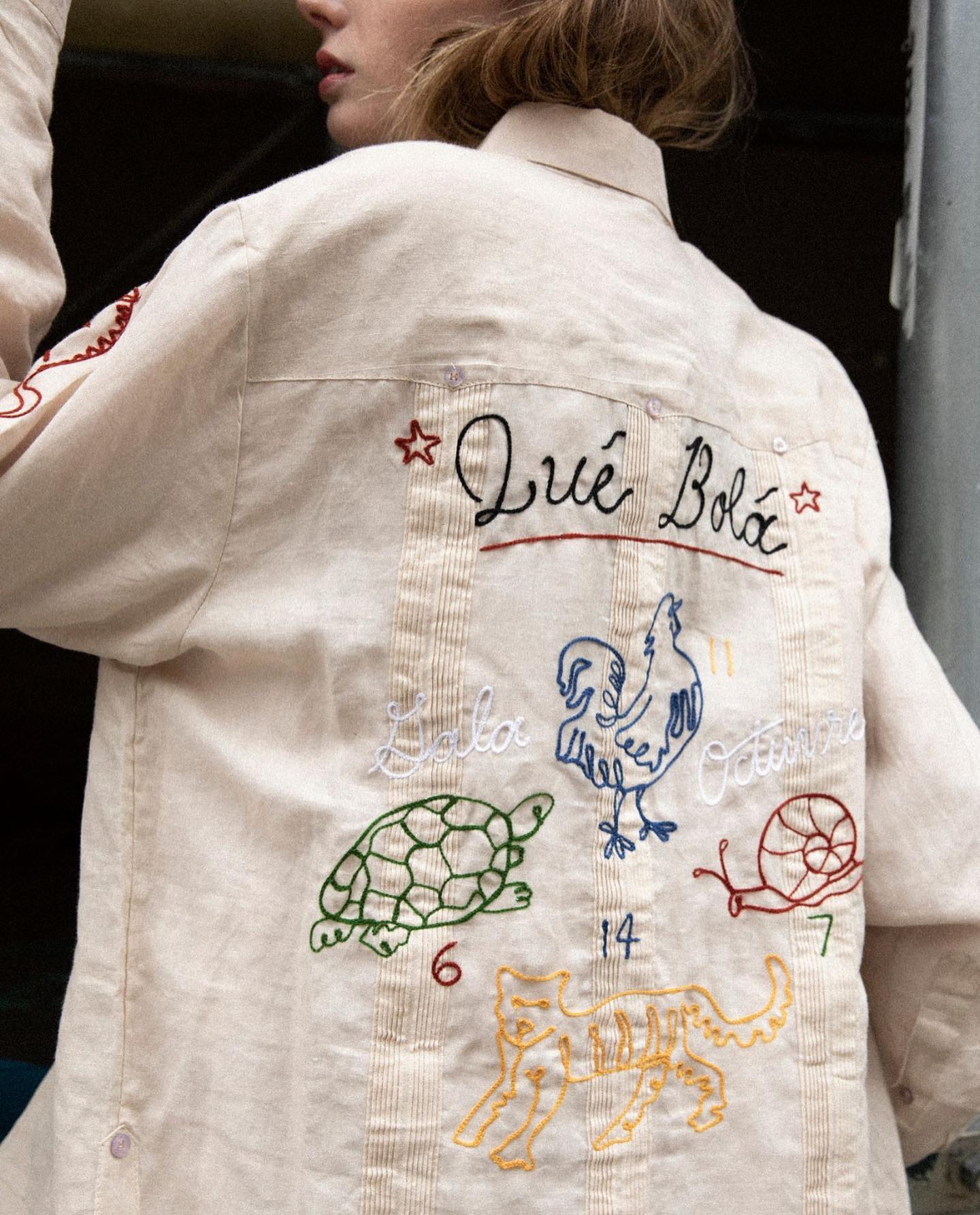 Ana at Gala Octuvre, a first-generation Cuban-American woman, combines custom chain-stitch embroidery with a piece of her own heritage—the linen guayabera.
Technically a piece of formalwear on equal standing with the tuxedo in some traditions, the guayabera is characterized, primarily, by two rows of front pleats. Gala Octuvre's designs also use a traditional four-pocket layout, which both makes the shirts more interesting and more practical—it's particularly handy to have a dry pocket available when your bathing suit is wet.
Although Gala Octuvre sells basic linen guayaberas, the real selling point is the beautiful chain-stitch embroidery by Joy Nuanez. You can have something custom-embroidered (like I did, more on that coming), or buy a ready-to-wear one-of-one piece they've already imbued with beautiful designs.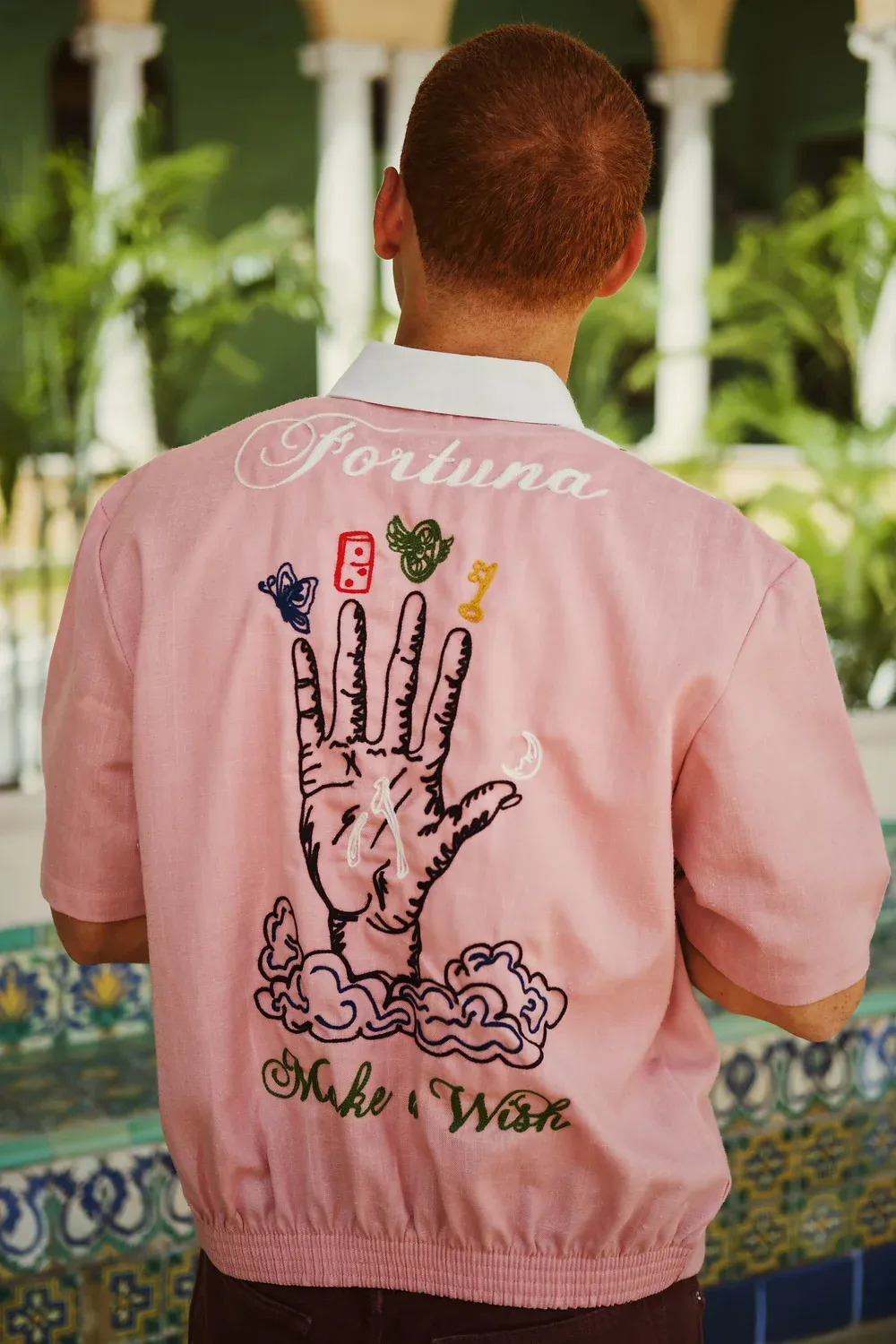 KPC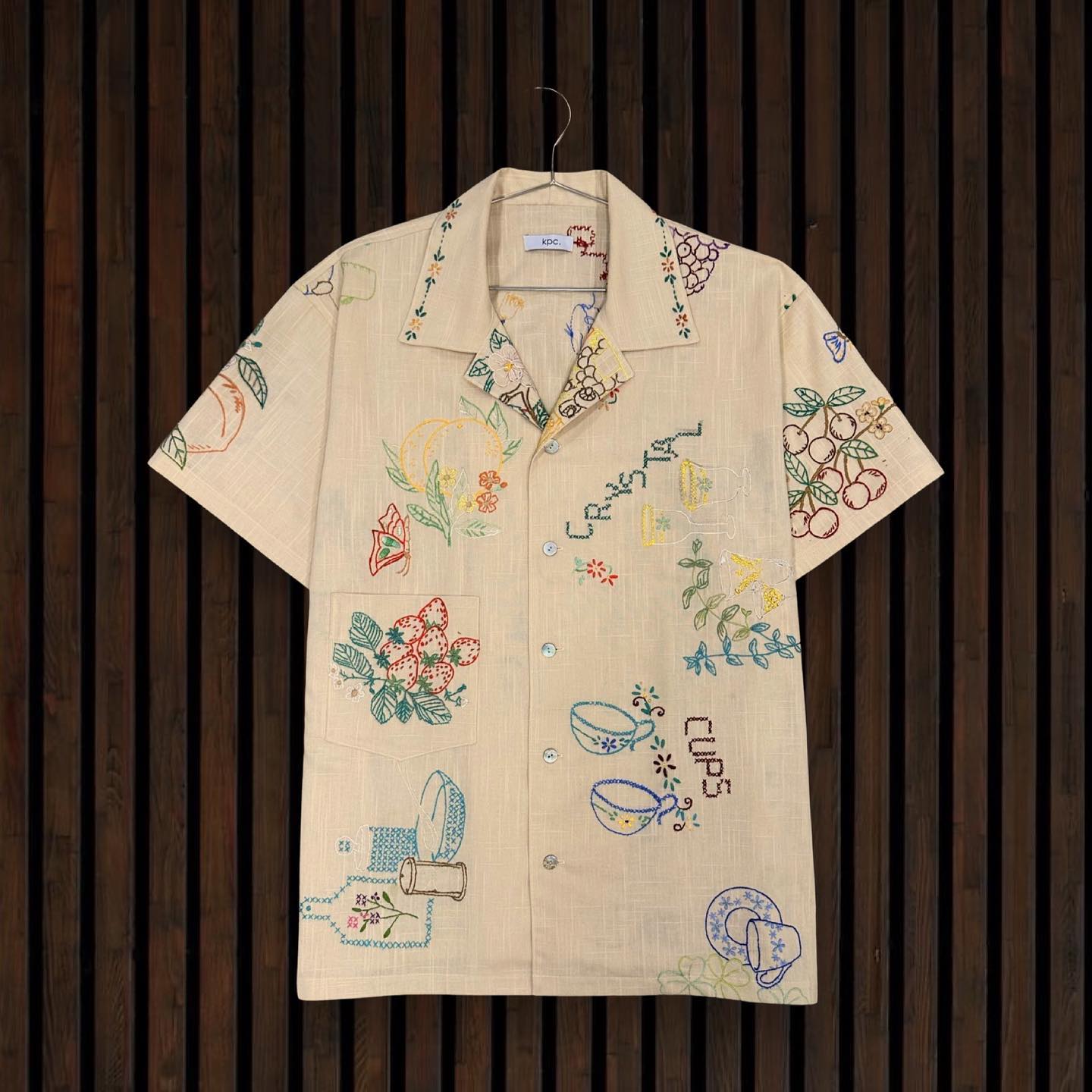 Kelsey Peyton Crane tells the story of what inspired her eponymous brand quite well:
In the 1970's, my dad spent his summers surfing in Central America. While he was there, he would purchase canvas and muslin feed sacks and coffee bags to bring back to the US. They were then taken to a tailor where he would have the textiles made into garments.
KPC, again, uses unique deadstock fabrics, in the spirit of her father's habit. It's a special skill—to look at something that seems to others an ordinary feed sack, and see a beautiful shirt.
Karu Research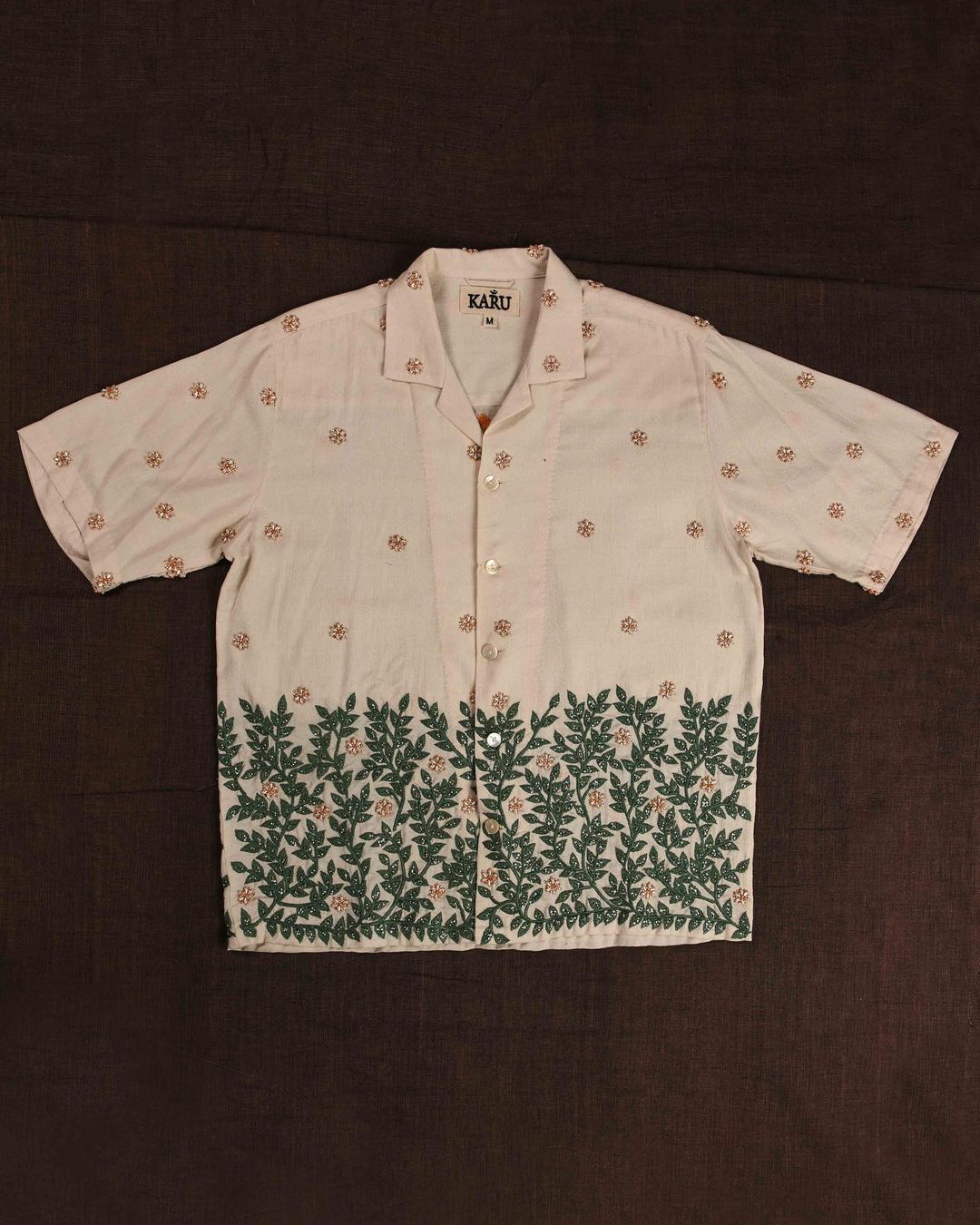 Karu Research is a fun brand. Everything they make comes in limited quantities, but some pieces are truly unique, handmade beauties. Kartik Kumra has a real eye for vintage fabrics and embroidery. Their recent popup with Colbo in NYC featured plenty of one-of-one shirts and jackets. µost of Karu's shirts are not quite one-of-one, but still bring a lot of the same Bohemian spirit you might appreciate.
And that's not to mention their collab with the next brand on this list (alt link)...
Small Talk Stuido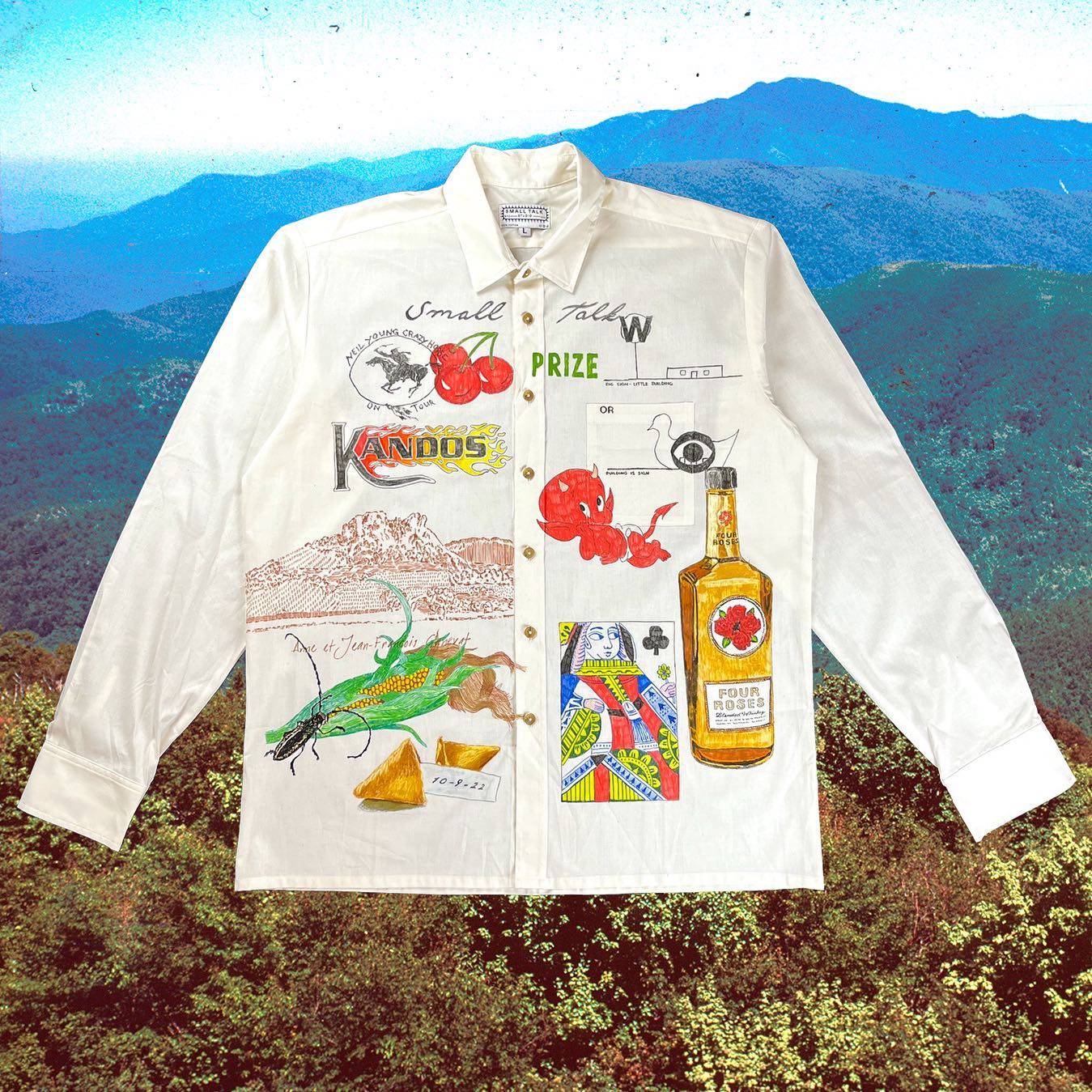 With such noteworthy clients as Virgil Abloh, Mordechai Rubinstein, and Avery Trufelman, Small Talk Studio is no secret. Nicholas Williams customizes white trucker jackets, jeans, and shirts, as well as... just about anything you send him. While white is clearly his preferred canvas, he has the talent to handle whatever medium he's working in. Unfortunately, his services are in high demand since his Blackbird Spyplane feature, and his prices have risen accordingly, so if you need a piece of his, you might get a better value out of a jacket or some jeans that will last you ages.
Pentimento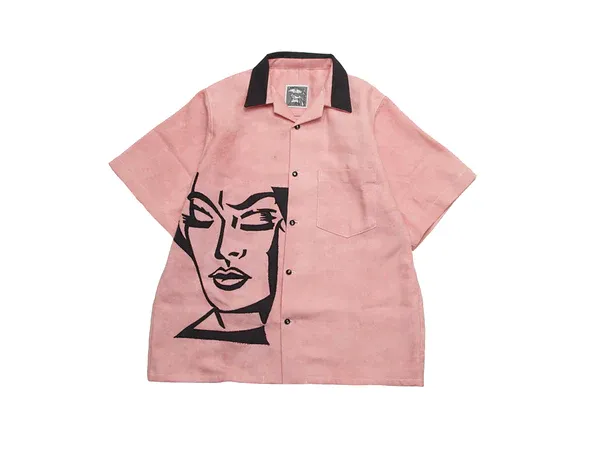 You know how a painting might include layers of paint, and one image hidden behind another, as the artist paints layer over layer? Over time, paint might fade, and you might see the lower layers of the painting. The mistakes. The history. The hard work that went into each individual piece. This underlying image is called a pentimento.
The aptly-named Pentimento celebrates this spirit with... you guessed it, handcrafted shirts in found fabrics. The whole operation is run by Timothy Haught, who crafts each shirt by hand, and his wife. He doesn't like drawing too much attention to himself, though; he believes the work should stand for itself, and it does.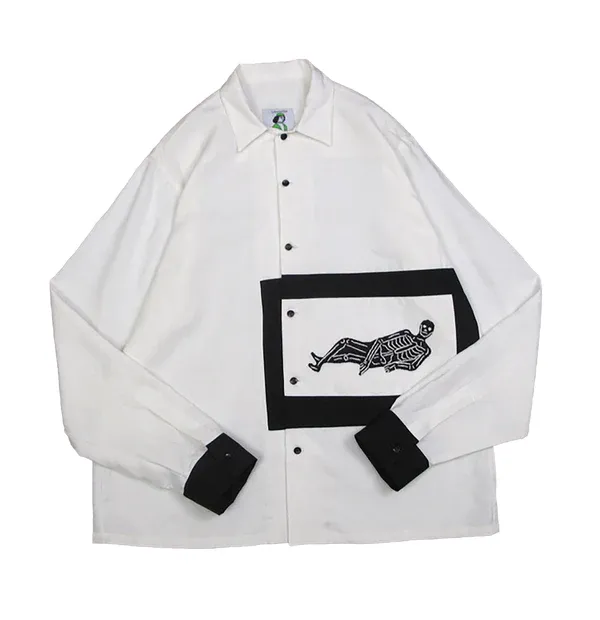 Otakara NYC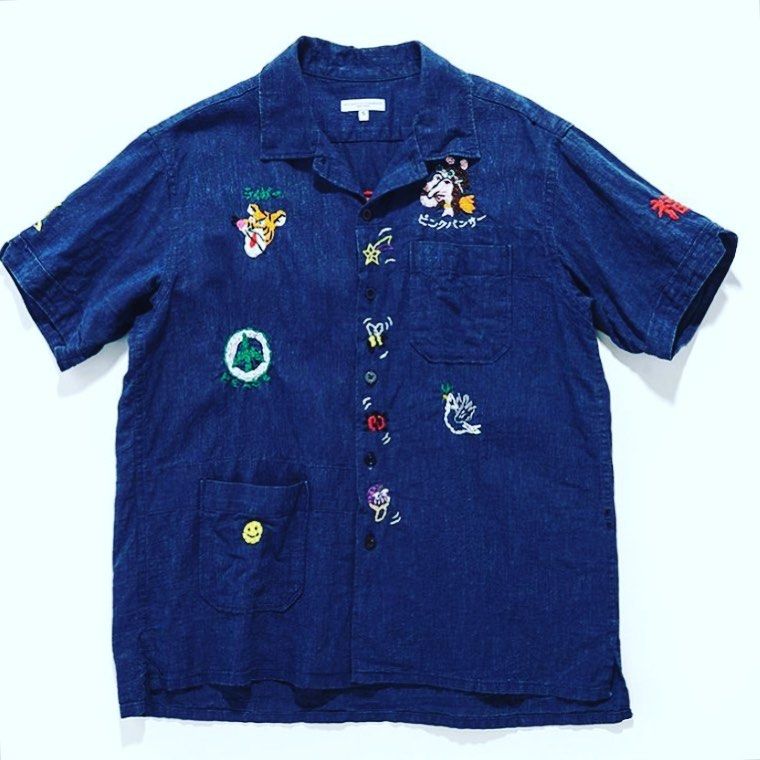 Satoshi Suzuki of Otakara NYC does custom embroidery. He's also had pop-up events with Engineered Garments and Post O'Alls, and done a ready-to-wear collaboration with Kith, but I'm definitely here for the custom stuff.
As a bonus, I've included a few close-ups of Satoshi's hand-embroidered details from the above shirts at the end of this article.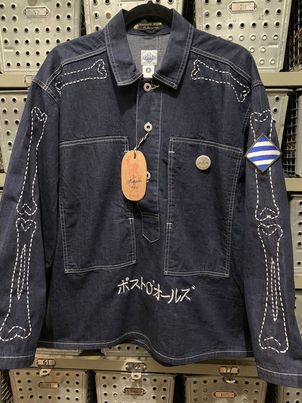 Relevant Links